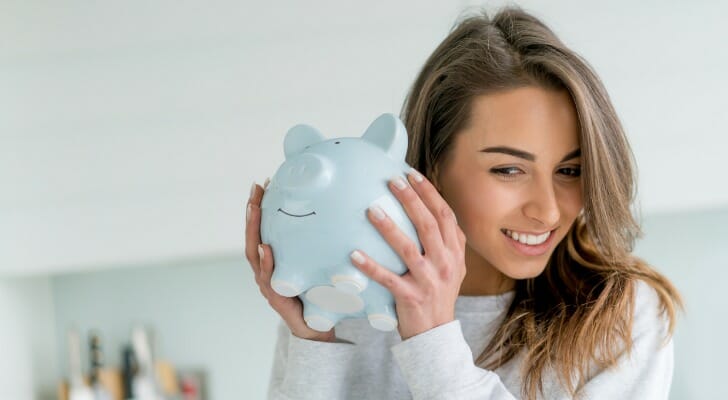 When shopping around for the right savings account, it's important to know what you want from the account. It's also important to know how your options stack up against the competition. Are you currently earning below the average savings account interest rate? Are there other accounts out there that would allow you to earn more on interest? Here are the average interest rates on savings accounts, as well as some accounts that outpace the average.
Average Interest Rate for Savings Accounts
According to the FDIC, the national average interest rate on savings accounts currently stands at 0.04% APY. This applies to both average and jumbo deposits (balances over $100,000).
While it was once easy to find a savings account at your local bank offering rates upwards of 3%, rates dropped precipitously following the Great Recession, with the national rate falling to approximately 0.22% for average deposits in 2009. The decline in rates is thanks in large part to the Federal Reserve lowering rates in December of 2008 and holding them steady until 2015. The Fed made four rate hikes in 2018, which helped boost savings account APYs. However, they dropped three times in 2019.
You'll typically find the lowest interest rates at brick-and-mortar banks. Big banks often offer a 0.01% APY on their most basic savings accounts. There is sometimes an opportunity to earn at a better rate on higher balances, but even this higher tier rarely goes beyond 0.10% APY.
If you're looking for the best rates in the industry, you'll have much better luck with savings accounts at online banks. Interest rates in this category get bumped up into the 1.50% to 2.00% APY range, and these high rates are often accessible to customers regardless of balance tier. Some of the best online savings accounts are at Ally Bank, Marcus by Goldman Sachs and Synchrony.
Average Interest Rate for Linked Checking-Savings Accounts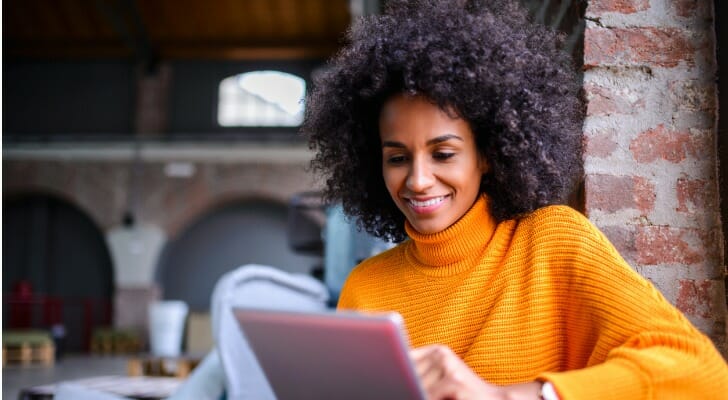 Often, savings accounts can earn higher rates if you link it with a checking account from the same bank. Some banks may even offer a separate savings account, with a higher rate, that requires a linked checking account. This is typically the case with big banks that can't offer the most competitive rates overall.
For example, the Chase Premier Savings account normally earns 0.01% APY. However, if you link either a Chase Premier Plus Checking or Chase Premier Platinum Checking account, you can earn at slightly higher rates. Your linked checking account must also have at least five customer initiated transactions per statement period.
Checking-Savings Account APYs
Bank Account
Standard APY
Minimum Balance for Relationship Rate
Relationship APY
Chase Premier Savings
0.01%
$0
$50,000
$100,000
$250,000
0.02%
0.03%
0.04%
0.05%
Fifth Third Relationship Savings
0.01%
$0.01
0.02%
PNC Standard Savings
0.01%
$1
$2,500
0.02%
0.03%
Bottom Line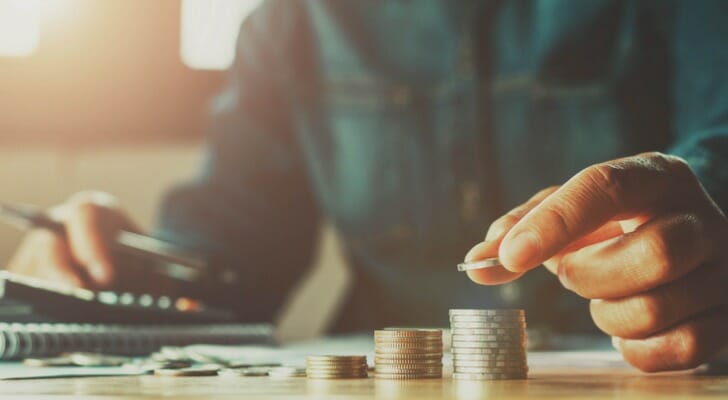 The average interest rate on a savings account is very low – low enough that your savings won't keep pace with inflation. However, you can beat the average and find the best savings account rates by opening an online savings account. If having in-person access to your accounts is important to you, then you can still check out accounts at traditional banks. Just understand that these banks will likely offer the lowest rates on their savings accounts. These rates will be below the national average, and well below what you could earn at an online bank.
Tips on Finding the Right Bank
Both traditional and online banks offer a wide range of options for deposit accounts, with various savings, checking and money market accounts available. Some accounts may earn below the average rate while still offering some handy savings perks. It's up to you to decide which features benefit you most.
If you're disappointed by the low-earning accounts at brick-and-mortar banks, consider whether you'd be comfortable with an online bank. You won't have access to physical branches, but you'll typically still have access to ATMs and mobile apps. Online banks are more likely to offer the highest rates to boost your savings.
Even the highest-earning savings accounts won't significantly grow your nest egg. If you want to really make your money work for you, a financial advisor can help you build an investment plan that balances your needs with your risk tolerance. They can also help you save towards certain goals, like your child's college tuition or your own retirement savings. We can help you find the right advisor with our advisor matching tool, which will connect you with qualified advisors in your area.
Photo credit: ©iStock.com/andresr, ©iStock.com/MStudioImages, ©iStock.com/lovelyday12