No one likes paying taxes. Having money taken out of your paycheck is one of the most dreaded aspects of entering the workforce. While most of us pay federal income taxes, the taxes we pay at the state and local levels vary depending on where we live. In fact, seven states have no personal income tax and two states tax dividends and investment income but not wages.
While avoiding state income taxes may seem appealing, there's often a catch. Some states tax consumers more heavily when they pay for things like groceries and gas. Others – like Wyoming and Alaska – levy high taxes on the companies that extract natural resources. Read on to find out more information about the states with no income tax.
1. Alaska
Alaska once had an income tax, but it was repealed in 1980. The state doesn't have a sales tax either (though some localities do charge a sales tax). What's more, every resident receives extra money every year from the Alaska Permanent Fund Corporation.
Instead of collecting sales taxes and personal income taxes, the Alaska state government relies on other types of taxes (including excise and severance taxes) to fund its operations. Most of its revenue comes from gas production and oil drilling. But due to the decline in oil prices, the governor has proposed that the personal income tax be reinstated to reduce its budget deficit.
2. Florida
While Florida's personal income tax was repealed in 1855, its residents are required to pay other kind of taxes, including corporate income taxes and sales taxes. The property taxes in Florida that local governments levy are higher than they are in most states.
3. Nevada
The Silver State has no trouble operating without a personal or corporate income tax. Thanks to the millions of tourists who visit the state each year, it manages to collect nearly a billion dollars from gambling taxes and fees. Nevada also gets its revenue from its high sales taxes (above 8% in some areas), sin taxes and taxes on the casino and hotel industries.
4. South Dakota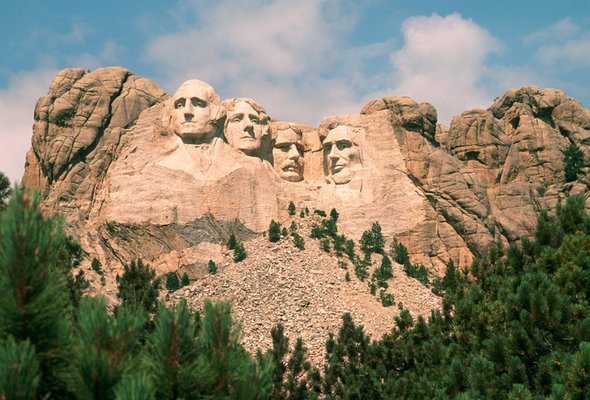 South Dakota repealed its income tax in 1943 and all attempts to reinstate the tax have failed. To cover its costs, the Mount Rushmore State levies taxes on the purchases of cigarettes and alcoholic beverages. It even has coin-operated laundromat license fees.
South Dakota is one of the most tax-friendly states, especially for retirees. Its sales tax rates are among the lowest in the nation and its average effective property tax rate is only a bit higher than the national average. Personal and property taxes are collected by local governments and used to provide funding for public school systems and city- and county-level projects and services.
5. Texas
The Texas Constitution forbids personal income taxes. Instead of collecting income taxes, Texas relies on high sales and use taxes. When paired with local taxes, total sales taxes in some jurisdictions are as high as 8.25%. Property tax rates in Texas are also high. In fact, only a handful of states have higher property tax rates.
6. Washington
Washington state has never had a personal income tax. As recently as 2010, residents maintained that tradition by voting against a proposed income tax that would have raised taxes on the state's richest residents. Regardless of wealth, Washington taxpayers pay some of the highest sales taxes. The combined state and average local rate is over 9%. Gas prices are also usually high. While there's no corporate income tax, businesses in Washington are required to pay other taxes including the business and occupation tax.
7. Wyoming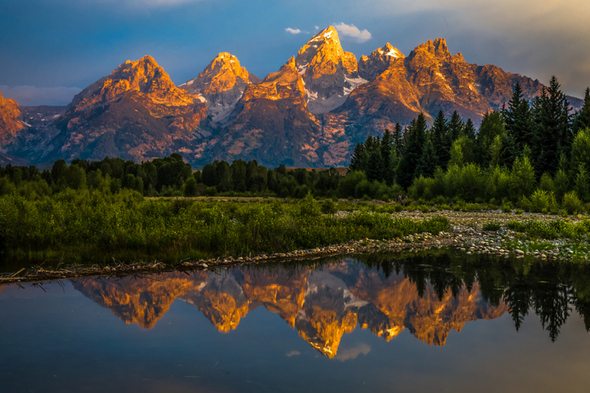 If you want to live somewhere with low tax rates, you might want to consider moving to Wyoming. With no personal or corporate state income taxes, the Cowboy State also refrains from assessing any taxes on retirement income. Its average effective property tax rate is only about 0.6% and its average sales tax rate is just under 5.5%.
To make up for not having an income tax, Wyoming generates most of its revenue by levying property taxes and taxing businesses that produce natural resources, like coal.
States That Don't Tax Wages
Tennessee
While it doesn't have a personal income tax, Tennessee does tax some dividends and interest. But that will change soon. In 2016, the governor signed a bill that will reduce the income tax rate on investment income by 1% every year until 2022, when the tax (known as the Hall income tax) will officially disappear.
In the meantime, the Volunteer State will continue to rely on its high sales tax rates and its sin taxes for revenue. It currently has the highest state tax rate on beer. As of January 2019, the excise tax rate is $1.29 per gallon.
New Hampshire
Besides Tennessee, New Hampshire is the only other state that collects taxes on dividends and interest but fails to assess personal income taxes. The tax rate on investment income is 5% and it affects single taxpayers who earn more than $2,400 each year from their investments (or $4,800 for joint filers).
While there's no state sales tax, the Granite State does levy excise taxes, including one on alcohol sales. New Hampshire's average effective property tax rate of 2.20% is the third-highest in the nation.
Final Word
Moving to one of the states with no income tax may seem like a great idea. But it's important to find out whether you'll have to pay additional taxes (like sales taxes and property taxes) in exchange for not having a personal income tax.
If you are moving to a state with no income tax, you probably want to see how your budget will be affected. If you want help with how it will impact your finances or are looking for some assistance to help you meet your financial goals in general, a financial advisor might be useful. A matching tool like SmartAsset's can help you find a person to work with to meet your needs. First you answer a series of questions about your situation and your goals. Then the program narrows down thousands of advisors to up to three advisors who meet your needs. You can read their profiles to learn more about them, interview them on the phone or in person and choose who to work with in the future. This allows you to find a good fit while doing much of the hard work for you.
Photo credit: ©iStock.com/DKart, ©iStock.com/JMichl, ©iStock.com/skiserge1