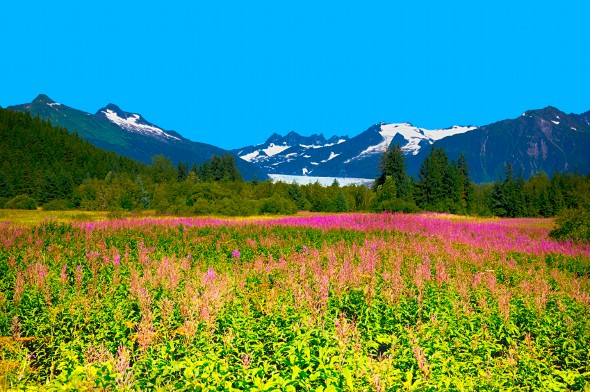 Alaska, also known as the Last Frontier, is on many Americans' travel bucket lists. If you visit Alaska and fall in love with it, you may decide you want to move there. While Alaska famously offers an annual check to each of the state's residents, the somewhat high cost of living may offset this perk. Despite some of its more exorbitant costs, there are no state income or sales taxes. If you're considering the move you can prepare financially by working with a financial advisor.
Housing Costs in Alaska
In general, homes cost a little more in Alaska than in the rest of the U.S. According to Realtor.com, the state median home value is $385,000. This is a 10% increase from 2021 to 2022. Some of the bigger cities have even higher median values.
Perhaps the most disturbing trend regarding the Alaskan home market is its lack of solid appreciation rates prior to the recent housing boom. From 2013 to 2018, NeighborhoodScout data shows homes have averaged a 2.13% appreciation rate annually. While that might seem good, consider that California and Oregon have seen 7.55% and 8.61% appreciation rates, respectively, over that same period of time.
As far as rent goes, Alaska is ever so slightly cheaper than the U.S. as a whole. According to RentData.org's site, the median rent for a studio and one-bedroom apartment in Alaska is $860 and $962. The state is mostly made up of homeowners, though.
Cost of Utilities
Alaska does not have cheap utilities. A cost of living study by the Anchorage Economic Development Corporation shows that overall monthly utility costs in Alaska are quite high. In fact, natural gas and electricity bills are 33% higher than the national average in Alaska. To further illustrate this, according to the U.S. Energy Information Administration (EIA), the average monthly electricity bill for Alaska residents was $127.83 in 2017. That's just over $16 higher than the national average of $111.67.
For 2022, the average utility bill is around $240 while the average utility bill in Anchorage, Alaska is $270.28. This accounts for basic electricity, gas and water. As you can see, the utilities can be much more expensive than in other states and the extra monthly cost can really add up over time.
Food Costs
Alaskans have access to a lot of great local food items. King crab, Copper River red salmon and Kachemak Bay oysters are true Alaskan delicacies. In southern Alaska, fertile land and abundant summer sunlight produce great local produce. Some Alaskans supplement their food supply by fishing, hunting and picking berries themselves.
Unless you fully embrace the "subsistence" way of life, you'll end up buying some food at the grocery store. In Alaska's case, the food needs to travel far distances to get there. The same goes for the food served in restaurants.
As a result, food prices in Alaska are high. In Anchorage, the recommended minimum amount of money spent on food for one person is $451.71, according to Numbeo.com data from April 2019. Compare this to the national average of $323.72, and you can see how food can get pricey in the northernmost state.
Transportation in Alaska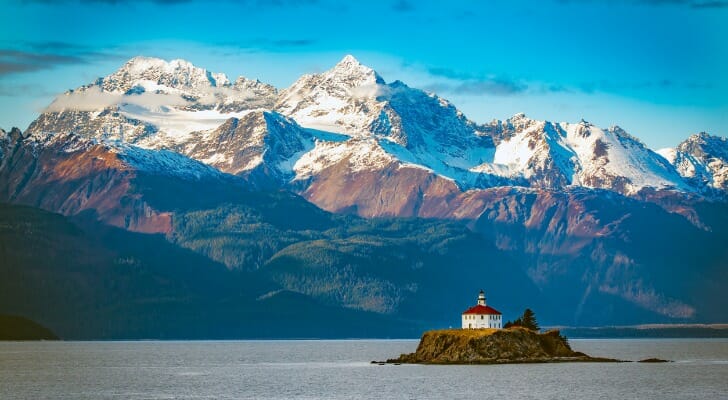 Transportation works a little differently in the largest state in the country. To get around, driving is essentially a necessity as there are no subway systems, and most towns don't have a bus option either. Without public transportation, the spread-out state is virtually impossible to navigate if you don't have a vehicle. Plus, with the bad weather, it becomes important to have a vehicle that can make it well in the snow.
According to GasBuddy, the average price of a gallon of gas in Alaska is $3.36. That's the sixth-highest average price in the nation. On the upside, an Insure.com report from 2019 shows that Alaska has a $1,183 average annual car insurance premium. This compares favorably to the $1,457 national average.
There are also plenty of places in Alaska that you cannot get to via road. To make your way there, you might have to take a boat or a small plane. Even Juneau, Alaska's capital, is only accessible by plane or ferry. This makes it even more expensive if you're looking to travel around the state.
Healthcare Costs
Alaskans pay a lot for healthcare compared to even other states in the country. According to a report from the Health Care Cost Institute, the overall healthcare prices in the Anchorage metro area are an astounding 82% higher than the national median. To make matters worse, Alaska private company employees contribute $99 more than the national average for single coverage healthcare, according to a report from the Agency for Healthcare Research and Quality. The scarcity of providers might be one of the major reasons for this.
Alaskan Taxes
Alaska has no state income tax and it doesn't have a state sales tax, either, though some cities impose their own sales taxes up to 7.50%. The average effective property tax rate in Alaska is 1.19%, which is coincidentally the same as the national average. You should analyze how the lack of a state income tax can improve the cost of living depending on your personal situation.
Alaska Pays Its Residents
So how does the state make money if taxes are low? Resource-rich Alaska gets money for its oil wealth. Some of that money was put into a permanent fund that accumulates value on the stock market. This is called the Alaska Permanent Fund. Every year, the state distributes some of the fund's earnings to each Alaskan in the form of a check. Based on data from the Alaska Department of Revenue, the payout has been more than $1,o00 per year in the past.
The Bottom Line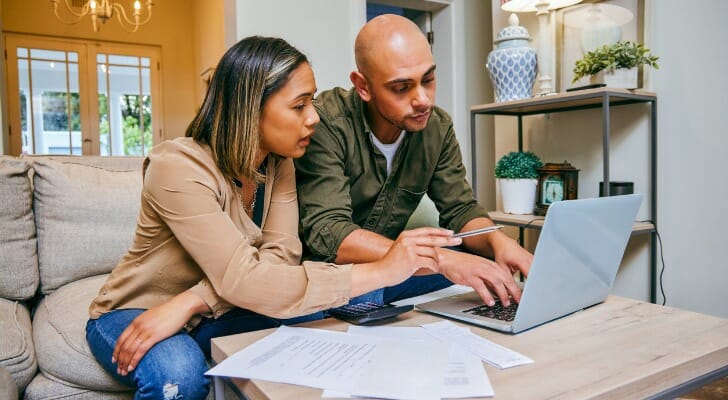 Alaska can be more expensive to live in than many people who live in the lower 48 states realize. The landscape and weather are closer to some of the more affordable places to live in the rest of the states so it's natural to think that. However, without a good transportation solution and the added costs of things related to scarcity, you end up paying for the beautiful scenery in the state. It's important to weigh that cost before moving.
Next Steps for Your Move to Alaska
Financial advisors can be a big help when you're dealing with the financial stresses of moving to a new state. Finding the right financial advisor that fits your needs doesn't have to be hard. SmartAsset's free tool matches you with up to three financial advisors who serve your area, and you can interview your advisor matches at no cost to decide which one is right for you. If you're ready to find an advisor who can help you achieve your financial goals, get started now.
If you'll be starting a new job, your paycheck may end up looking quite different than it does now. Try using our Alaska paycheck calculator to estimate what your new take-home pay will be in "The Last Frontier."
You can also check out our listing of the top financial advisors in Anchorage, Alaska if you're interested in only reaching out to the financial advisors with the highest rankings who also serve the area.
Photo credit: ©iStock.com/Jodi Jacobson, ©iStock.com/John Morrison, ©iStock.com/Moyo Studio