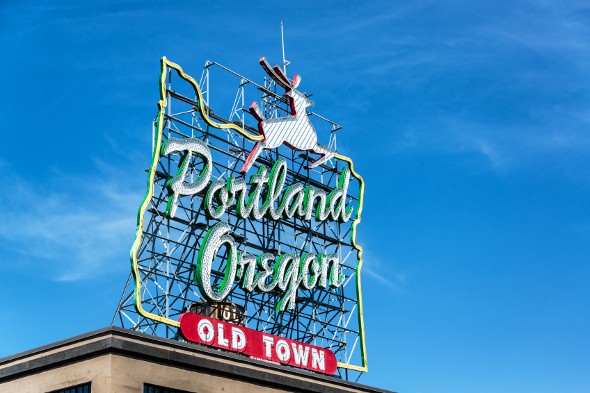 Portland, Oregon is more than just microbreweries and food trucks. The City of Roses boasts a lively arts and culture scene. Employment options in Portland include established companies like Boeing, Nike and Intel, in addition to a wealth of start-ups and boutiques. Considering a move to Portland? Here's what you should know about the local cost of living.
Check out our cost of living calculator.
Portland Housing Costs
The housing market in Portland, Oregon is nothing if not competitive. The high number of single-family homes makes for peaceful residential streets, but also constrains the supply of housing in the growing city. According to 2014 US Census data, Portland has the third-lowest vacancy rate of any of the 75 largest metropolitan areas, behind California Metros San Jose-Sunnyvale-Santa Clara and Oxnard-Thousand Oaks-Ventura.
The low vacancy rate for apartments and homes is putting pressure on Portland housing prices. According to trulia.com, the median home sale price in Portland is up 6.2% since this time last year. It currently stands at around $340,000. Still, the average price per square foot in Portland is on the low side, at $173.94. Check out how price per square foot in Portland compares to other major US cities.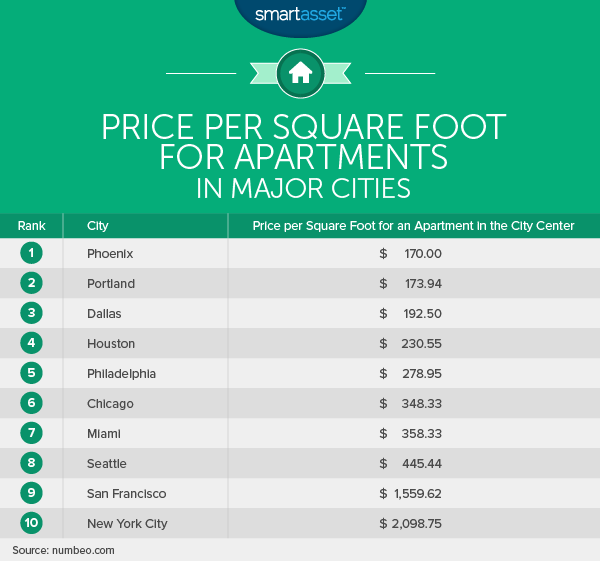 Utilities
If you're lucky enough to find housing you love in the City of Roses, prepare to spend an average of $138.20 for a combination of electricity, heating, water and garbage, according to numbeo.com. Water and sewer costs are rising in Portland, though, so brace for increases if you make the move. Internet costs in Portland are on the high side, at $59.63 per month. That's 26% higher than the national average of $47.27.
Find out now: How much house can I afford?
Transportation
Walking, biking and taking public transportation are all popular ways of getting around Portland. According to the website of the City of Portland, there are currently 319 miles of bike lanes around the city. Portland boasts the highest number of bicycle commuters of any major US city, at 6%.
Don't want to bike? A monthly pass on Portland's Tri-Met public transportation will cost you $100. That's on par with monthly transit pass prices in LA and Chicago. The charmingly named transit pass for "Honored Citizens" offers monthly passes at a price of just $26 for seniors, Medicare members and people with disabilities.
Not sold on transit? Love to drive? Expect to pay around $3.14 per gallon of gas, according to gasbuddy.com. That's about 13% above the current national average of $2.77.
Food
A three-course meal out for two in one of Portland's mid-range restaurants will cost around $45. Two people eating at an inexpensive spot can spend as little as $11. What about groceries? A dozen eggs in Portland should cost you $3.05, 25% higher than the national average price of $2.44. A pound of apples in Portland? $1.44. That's 20% cheaper than the national average price of $1.81.
It may not count as food, but beer is one of Portland's most famous products. Oregoncraftbeer.org puts the number of breweries in the Portland Metro Area at a whopping 91. Oregon is one of the nation's largest hop producers. The value of the 2014 Oregon hop crop came in at $35,679,000 on 8,221,000 lbs.
But does this abundance of hops and breweries translate into lower prices? Not exactly. According to numbeo.com, a 0.5 liter bottle of domestic beer bought at a market will cost $2.39. The national average is $1.73, or about 28% lower.
Related Article: The Economics of Craft Beer
Taxes
Here's the good news. Portland has no sales tax. Nada. Compared to fellow Northwest city Seattle, with its 9.6% sales tax, Portland looks like a bargain. The bad news is that Oregon has steep state income taxes.
The top marginal state income tax rate in Oregon, for single filers making $125,000+ is 9.9%. For the next-highest bracket, single filers making between $8,250 and $125,000, the rate is 9%. The lowest and second-lowest brackets have rates of 5% and 7% respectively. Capital gains in Oregon are taxed at your state income tax rate, so if your investments are performing well you'll pay for it.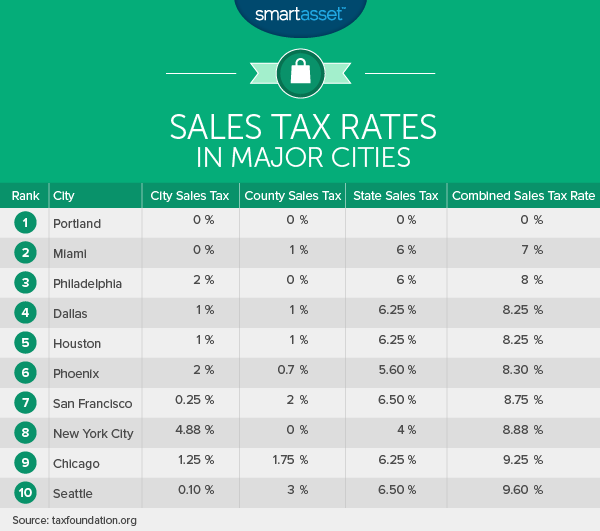 Related Article: The Lowest Taxes in America
Healthcare Premiums
If you don't work for a company that offers employer-sponsored healthcare benefits, you'll probably end up hopping on the health insurance marketplace in search of an on-exchange health plan. According to a healthpocket.com study of monthly premium costs in the largest cities of each of 39 states, Portland's premium costs are relatively low. They found the lowest-cost on-exchange premium (for a 40 year old non-smoker) in Portland to be $165, with a deductible of $5,250. The average of the lowest-cost premiums in all 39 cities in the study was $205, with an average deductible of $5,613.
Related Article: 15 Things You Should Know About Moving to Portland
The Extras
Shoppers in Portland have plenty of options for the artisanal and handmade, all of which can carry high prices. Even if you want to go the conventional route, you may have to pay a little more than the national average. A pair of shoes from Portland company Nike will cost you $82.08 in Portland, compared to the national average price of $77.40. A summer dress from a chain store like Zara or H&M carries a lower price in Portland than the national average. Expect to pay $31.98 in Portland, compared to a national average price of $35.63. Now you just have to wait for a hot sunny day when you can wear it.
Photo credit: © iStock/DC_Colombia