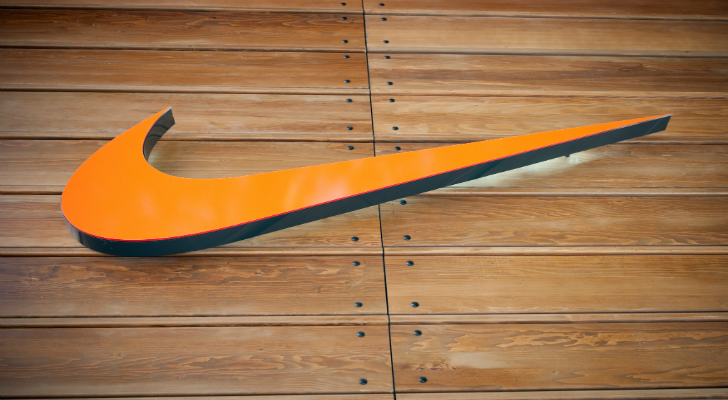 Nike stock represents a tiny portion of ownership in Nike — one of the most prominent sportswear companies in the world. This means that when you purchase Nike stock, you own a part of the company that makes your sneakers.
Nike has been in the spotlight in recent years for its direct participation in social issues. Most notably, Nike did an ad campaign featuring ex-49ers quarterback Colin Kaepernick that netted the company a 6.25% stock value increase, according to an ESPN report from September 2018. This, along with Nike's longstanding popularity, has won it attention as an investment worth considering. Below, we outline a few ways you can purchase Nike shares.
Nike Stock: How to Buy

Nike Stock Through Direct Investment
Investment services firm Computershare aids major companies in offering their stocks to the public, and Nike is one of them. Through this online-only portal, current and prospective investors can purchase Class B Common Stocks from Nike. If you need further help with creating an account, monitoring your shares or completing another task related to your investments, you can also reach Computershare at 1 (800) 756-8200.
New Nike investors must make at least a $500 initial investment or $50 in recurring investment deposits. Online trading is generally cheaper than traditional alternatives, but there are still some costs to be mindful of. For example, Nike requires a $10 setup fee, $0.03 per share processing fees, a $5 one-time investment fee and a $2 recurring investment fee.
Nike Stock Through a Brokerage Account
Anyone who wants to purchase Nike shares independently in conjunction with other investments should join forces with a brokerage. At most brokerages, you can issue a market order or limit order. A market order is a normal purchase that you complete at the current stock price. Inversely, a limit order allows clients to set a benchmark price a stock has to reach before the funds are disbursed for investment.
Brokerage accounts provide ample access to the far reaches of the investment market. Although stocks like Nike are some of the most popular investments, you could also buy bonds, mutual funds, exchange-traded funds (ETFs) and more. Brokerages rarely institute minimum investment requirements, but trading commissions typically sit around $6.95, depending on how you complete your order.
Brokerage Comparison
Brokerage Firm
Trading Fees
Minimum
Best For
Robinhood
Read Review
$0
$0
– Mobile/online traders
– Self-sufficient investors
Merrill Edge
Read Review
$6.95
$0
– Bank of America account holders
– Customer support users
TD Ameritrade
Read Review
$6.95
$0
– Online traders
– Customers who value support
Nike Stock throughFinancial Advisors
Investing your hard-earned money could reap some major benefits, but it's a scary proposition nonetheless. Financial advisors often have a background in not only individual investment decisions, but also the overall asset allocation of a portfolio. Investors embarking on their first investment voyage may find this level of service to be especially attractive.
Nike Stock Overview

Nike, or NKE as it is known on the New York Stock Exchange, was founded in 1964 under the name Blue Ribbon Sports. Today, Nike is both its own brand and a conglomerate of sportswear companies. Its most well-known brands are Jordan, Converse and Hurley. Nike currently sponsors athletes like LeBron James, Serena Williams, Shaquem Griffin and Colin Kaepernick. There are around 30,000 Nike employees in 170 countries, and it is partnered with 30 major sports leagues around the globe. Nike claims that since 2005, more than half of its business has come from places other than the U.S.
Nike Overview
Sportswear
– Nike
– Jordan
– Converse
Sports Gear
– Nike Golf
– Hurley
– Umbro
Luxury
– Cole Haan
Nike Stock: Company Financial Profile
With well over half a century of strong financial performances, Nike has generally earned a consensus blue-chip stock rating. This is reserved for large companies that consistently attain solid returns over the long term. All stocks come with an inherent level of risk due to their volatility. Blue-chips, on the other hand, are about as steady an equity investment as you can have.
Howmuch.net completed a study in 2017 on the return potential of some of the top brands in the U.S., including Nike. The results of the study illustrate that had you invested $1,000 in Nike in 2007, by the conclusion of October 2017, your money would have grown to $3,319.
Nike Stock: Should You Buy It?

Nike is a blue-chip stock, placing it as one of the more dependable options on the market. But equities are risky securities given that they follow the financial state of a single company. This is as opposed to something like an index fund, which tracks the performance of a diversified area of the market. The volatility associated with stocks opens the door for higher returns, though. So anyone who's willing to absorb possible losses in the hopes of positive growth should definitely consider Nike.
Should you decide to purchase shares directly from Nike, be sure you can meet the minimum opening investment of $500. The only way around this is to set up $50 recurring investment deposits through Computershare. Those who cannot comfortably afford this may be better off finding a cheaper stock to start with.
Before making your final decision, it might be worth examining Nike's annual financial reports. To be sure, you should look at news related to Nike and perhaps even its government filings. This level of due diligence is important, especially if you're looking to invest a significant portion of your available funds in Nike.
Tips for a Strong Asset Allocation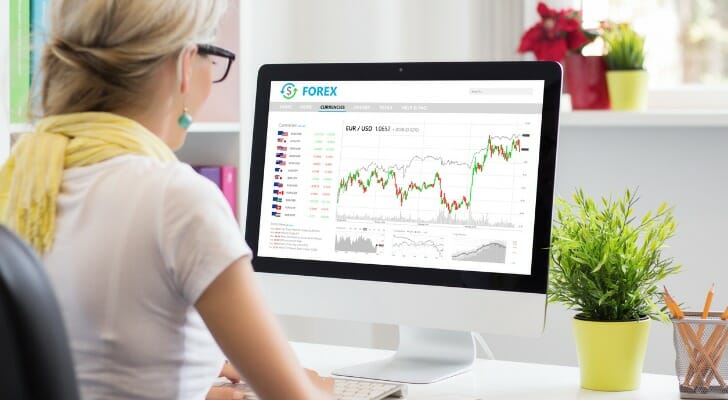 Of course, asset allocation is one of the premier principles that helps investors to balance the risk profile of their portfolio. Investors with ample disposable income might be more likely to establish a risky asset allocation, while someone nearing retirement age may want to be more conservative. SmartAsset's asset allocation calculator can help you figure this out.
It can be tough to pick all the right investments to keep your portfolio at an equilibrium that makes sense for your risk tolerance. Finding the right financial advisor that fits your needs doesn't have to be hard, though. SmartAsset's free tool matches you with financial advisors in your area in 5 minutes. If you're ready to be matched with local advisors that will help you achieve your financial goals, get started now.
Photo credit: ©iStock.com/code6d, Yahoo Finance, ©iStock.com/grinvalds