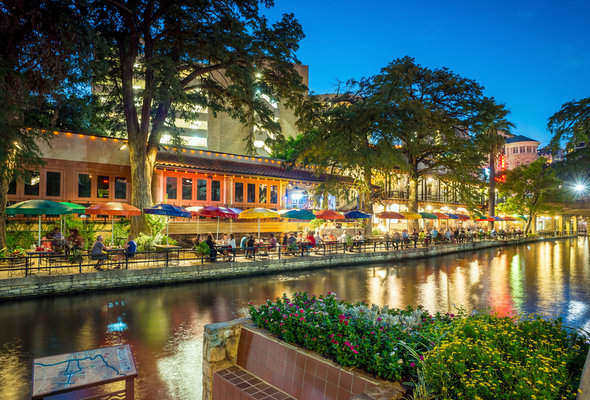 With a population of around 1.5 million, San Antonio is a livable city with a small-town feel. Rich in history and boasting a diverse population, the city is attracting new residents all the time. The Texas city has been getting more attention lately and if you're thinking of moving to San Antonio, here are 13 things you should know before packing up your belongings.
Find out now: How much house can I afford?
1. The River Walk is worth the hype.
Not many American cities boast a pedestrian-only street along a beautiful river, lined with restaurants, bars and local shops. It's a year-round attraction, as well as the site of popular annual festivals along – and on – the river.
2. Root for the Spurs.
The performance of the San Antonio Spurs drives a lot of water cooler conversations in San Antonio. Even if you've never been a huge basketball fan in the past, it's worth catching a Spurs game at least once after moving to San Antonio. The NBA team is part of the culture of the city and a major talking point.
3. The population is on the rise.
San Antonio appears on a lot of lists of fast-growing cities with booming economies. There's an air of optimism in the city. This year, San Antonio made SmartAsset's list of the best American cities for tech workers, as well as the top 10 best cities for first-time homebuyers. With its affordable homes, San Antonio can be a great place to settle.
4. Taxes are a mixed bag.
If you're moving to San Antonio from a state with an income tax you're in for a pleasant surprise. The Lone Star State has no income tax, and cities don't impose their own income taxes. Sure, the city's combined state and local sales tax rate of 8.25% is a little high, but the lack of an income tax goes a long way. On the other hand, the average effective property tax rate in Bexar County, where San Antonio is, is over 2%.
Check out our Texas property tax calculator.
5. The food in San Antonio is amazing – and we don't just mean tacos.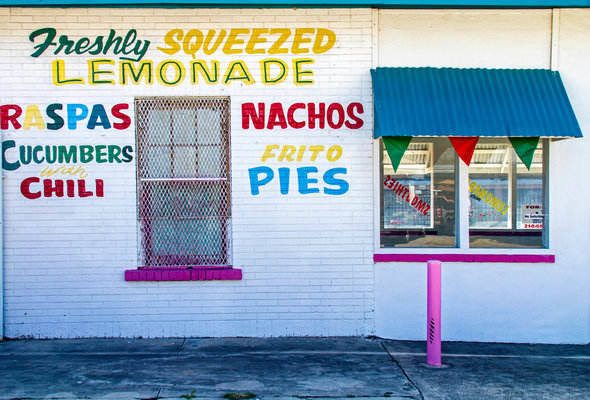 San Antonio has a highly regarded food scene that extends from food trucks to haute cuisine. Many say the taco is the star of the show, and we wouldn't want to argue otherwise. But it's by no means the only part of San Antonio's culinary life that's thriving. Local coffee roasters, breweries and even Hill Country wineries are attracting loyal customers, too. And of course there's Texas barbecue.
6. Natural Bridge Caverns is at your fingertips.
If you're moving to San Antonio and you want to do something you've never done in another city, put Natural Bridge Caverns on your list. It's commercially run, so you'll have to pay to enter. But once you do, you'll be amazed by the limestone formations you see. You may find yourself bringing your visitors back to the caverns.
7. So is Texas Hill Country.
Texas Hill Country is at your fingertips when you're based in San Antonio. You can easily drive out of the city and into wildflower fields and rugged hills. Hill Country is a popular tourist destination for a reason – it's beautiful.
8. Remember the Alamo.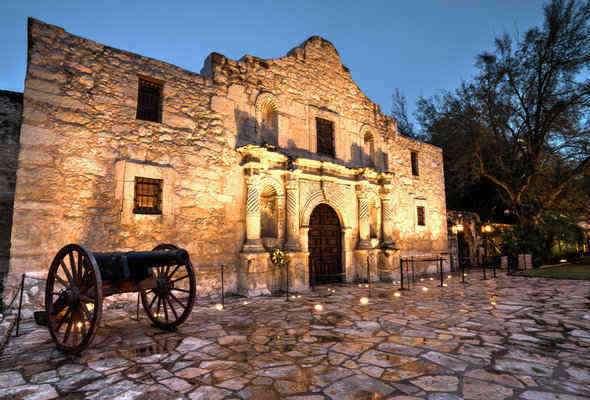 If you learned about San Antonio at all in school, it was probably to cover the basics of the Alamo. The Alamo is still a big part of San Antonio's identity, and one of the city's nicknames is Alamo City. If you don't remember what happened there, it might be a good idea to brush up before moving to San Antonio. You also might find yourself getting interested in more San Antonio history after making the move there.
Related Article: The Best Cities for First-Time Homebuyers
9. You can hit up one of the country's biggest rodeos.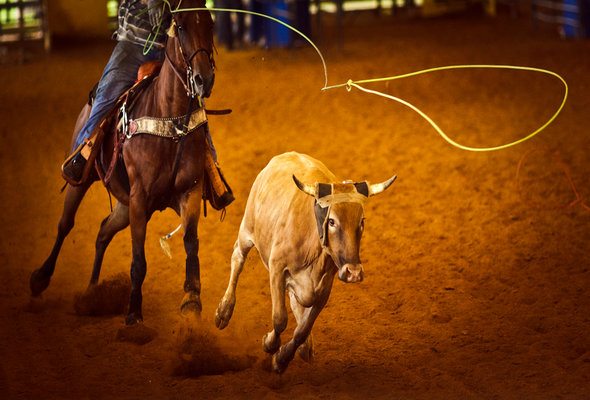 The San Antonio Stock Show and Rodeo is a big deal in the city. More than two million visitors flock to the event each year. Not interested in livestock? You may still want to check out the show. First of all, the sheer spectacle can make for a fun day or evening out. But also, there are some big name artists who come to give live performances. In 2016, performers included Brad Paisley, Toby Keith and Pitbull.
10. It's all about Brackenridge Park.
Brackenridge Park was created in 1899 and encompasses nearly 350 acres. It's home to a Japanese Tea Garden, a Sunken Garden Theater, the San Antonio Zoo and Lambert Beach. You can catch a stretch of the San Antonio River in the park, too. It's a great place to walk, run, bike or picnic. You can rent pavilions in the parks for special events like birthday parties, too.
11. There's more to San Antonio history than just the Alamo.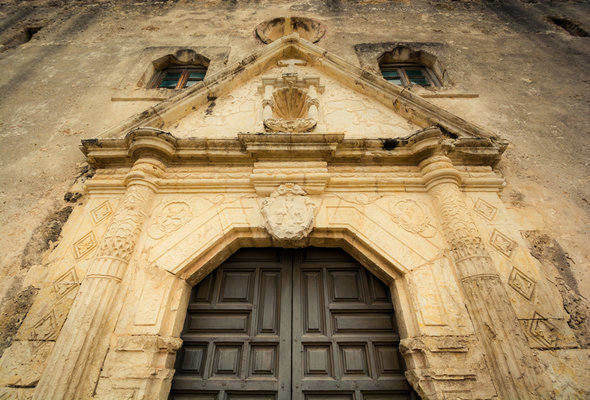 As much hype as the Alamo gets in San Antonio, it's not the only historical attraction. History lovers can head to Fort Sam Houston, a National Historic Landmark. There's also the San Antonio Missions National Historical Park, Mission Concepcion, the Cathedral of San Fernando and the Spanish Governor's Palace. Oh, and the Mission San Francisco de la Espada, established way back in 1690.
Try our free cost of living calculator.
12. There's a world-class modern art museum.
The McNay Museum in San Antonio was the first modern art museum in the Lone Star State. It was named for Marion Koogler McNay, who donated the core of the museum's collection. McNay also donated her home and the surrounding 23 acres, which are now the site of the museum. Even if you're not an art-lover it's worth visiting to check out the 24-room Spanish Colonial-Revival home. The McNay is also a popular wedding venue in San Antonio.
13. It's called Military City, USA for a reason.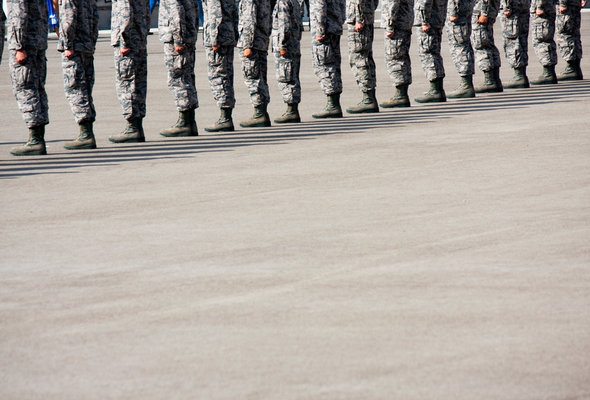 The city of San Antonio has one of America's largest populations of active and retired military personnel. Every year, tens of thousands graduate from military training in San Antonio, and some stay in the city. Joint Base San Antonio is a massive military presence that's home to the U.S. Army base Fort Sam Houston, the U.S. Air Force's Randolph Air Force Base and Lackland Air Force Base. There's also a massive Department of Defense medical facility on site.
Tips for Moving to San Antonio
If you are moving to a new city, it's a good idea to understand how the change will impact your budget. SmartAsset's Texas paycheck calculator can help you determine how living in the Lone Star State will impact your take-home pay.
A financial advisor can help you navigate big life changes like a move, or just with identifying and meeting your financial goals in general. A matching tool like SmartAsset's SmartAdvisor can help you find a person to work with to meet your needs. First you'll answer a series of questions about your situation and goals. Then the program will narrow down your options from thousands of advisors to three fiduciaries who suit your needs. You can then read their profiles to learn more about them, interview them on the phone or in person and choose who to work with in the future. This allows you to find a good fit while the program does much of the hard work for you.
Photo credit: ©iStock.com/f11photo, ©iStock.com/January Smith, ©iStock.com/400tmax, ©iStock.com/Roberto A Sanchez, ©iStock.com/gregobagel, ©iStock.com/RonBailey