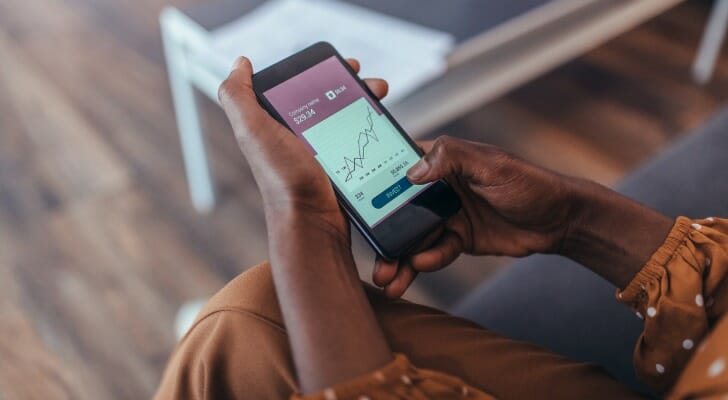 Webull and Robinhood are two popular online stock trading platforms where users can invest and make trades largely commission-free. Webull advertises itself as much to the desktop market as to app-based users, if not more, and tends to aim toward more sophisticated investors. Robinhood has built more of a "gamification" market, emphasizing its app-based approach and ease of use for new investors. However, Robinhood's appeal to inexperienced investors is a marked contrast to its emphasis on options trading, a highly sophisticated area of the market, and this can create problems for some users. Here's how these two investment apps compare and contrast.
If you want a hands-on approach to investing, a financial advisor can help you create a financial plan for your investing needs and goals.
Overview of Webull vs. Robinhood
Webull is a commission- and minimum-free brokerage service that features an extremely easy-to-use mobile app. The brokerage's apps are packed with relevant information about all types of investments and markets, including initial public offerings (IPOs), dividends, popular exchange-traded funds (ETFs) and industries, forex and more. Webull also offers the a number of cryptocurrencies for trade.
Robinhood keeps day trading as simple as possible. There is no account minimum required to start investing and you can trade stocks, ETFs, options and cryptocurrencies with no trading or commission fees. The mobile app's interface is streamlined and easy to use. And it's designed for the beginning investor in mind.
Webull vs. Robinhood: Fees
Both of these platforms advertise themselves as being largely free of fees and commissions. This is mostly true, as each has a business model based around other uses for their clients' money. Both rely to a large extent on what is known as the "bid-ask spread," the difference between a stock's buy price and its sale price. By routing their orders through third-party market makers and other investors, both of these platforms take advantage of this spread to make a small amount of money on each trade (typically $0.01 or less per share traded). With enough trading volume, this system of arbitrage can more than make up for the lack of commissions.
From the user-end, there are largely four types of fees to look out for:
Trading Fees: Any form of fee attached to each trade that you make. This can (relatively rarely) come in the form of a flat fee, or more often the broker will charge you what's known as the spread. This is the difference, if any, between the buying and the selling price of an asset.
Trading Commissions: This is when a broker will charge you a percentage based on the volume or value of each trade.
Inactivity Fees: Any fees that the broker charges you for not trading, such as if it charges you for keeping money in a brokerage account.
Non-Trading/Other Fees: Any form of fee for trading on this platform not covered above. For example, a brokerage might charge you for making deposits into your brokerage account or taking money out.
Neither Webull nor Robinhood charge you trading fees or commissions on a per-trade basis. Both also offer no inactivity fees and charge relatively few fees for money movement. Both accept deposits and withdrawals primarily by bank transfer and charge nothing for this.
Margin trading is available on both platforms as well. Here the fee structures differ. Webull offers margin trading at interest rates of 6.99% for balance under $25,000 and 3.99% for balances over $3 million. Robinhood offers margin trading to subscribers who pay a $5 monthly fee for Robinhood Gold, and offers rates starting at 5%.
Webull vs. Robinhood: Services & Features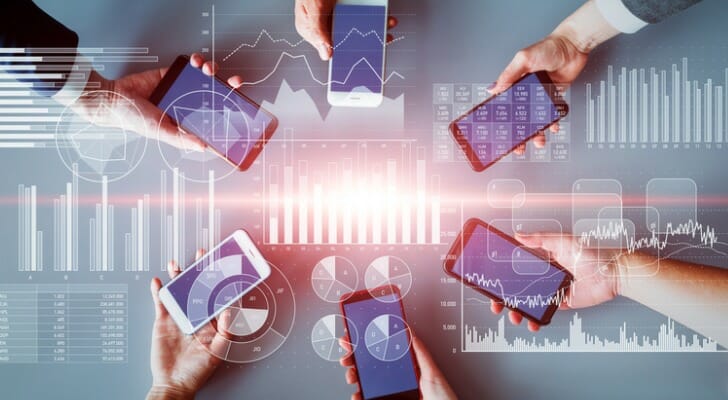 Both platforms offer almost identical trading opportunities. Webull and Robinhood both allow you to trade U.S. stocks, ETFs, options and ADRs (a form of global security that allows investors on American markets access to foreign securities.) In addition, customers of both products can invest in cryptocurrencies on these platforms.
On difference between the two is that Robinhood does not support short sales of stock at time of writing, while Webull does.
At time of writing neither platform allows you to trade in mutual funds or bonds.
The biggest area where the two companies differ is on the basic features they offer. In fact, in many ways the experience of trading on these two platforms could not be more different.
Robinhood was the first company to roll out a true mobile platform for investments and trading, and its brand has always been that it makes trading easy for novice investors. This is borne out by its interface. The trading screen for Robinhood is sparse and effective, offering basic information such as current price, recent changes and price history going back up to five years. A drop-down menu allows the investor the chance to set sophisticated orders such as stop-loss and limit orders, and investors can find further information such as trading volume.
It is easy to use and easy to understand at a glance.
However, the platform has also taken some criticism for many of its design decisions, such as a Netflix-like panel at the bottom of each stock, which recommends other equities that "you may also like." The idea of nudging users to treat securities like entertainment content has raised concerns that the platform encourages risk-taking behavior among inexperienced users.
Webull's platform is clearly designed with a more sophisticated investor in mind. Far from Robinhood's clean trading space, Webull's looks far more like a product used by professionals. Current pricing information and activity is displayed, along with the user's position in the asset. Price history is charted on a scale from one minute to five years, making this potentially more useful to day traders. The system uses a candlestick chart, providing far more technical data on its basic trading pages than Robinhood does, however, at the risk of also confusing new investors.
This depth of information is a hallmark of the difference between the two services. While Robinhood offers little more information than basic history, Webull's trading deck provides several dozen trading indicators. This makes their product more complex, but also more sophisticated for investors who know how to use this information.
Webull clients are able to invest in a number of cryptocurrencies: Bitcoin, Bitcoin Cash, Ethereum, Dogecoin and Litecoin.
Lastly, a niche but highly valuable feature offered by Webull is known as paper trading. This allows you to simulate trades, seeing what a position would cost and how it would perform without actually committing any money. This is an excellent aspect of Webull's platform that is absent from Robinhood.
Webull vs. Robinhood: Online & Mobile Experience
Perhaps the most important difference is in customer service. Robinhood offers only online customer service options, through a FAQ and email address. It provides no telephone support of any kind. Webull, while offering a similar FAQ and e-mail option, also has a customer support telephone number where investors can directly get help. Given how much money can be at stake, the ability to speak with a human being about a question or concern is a very significant difference.
Beyond support, both products are known for their well-designed user experience.
Robinhood offers a highly streamlined experience. It has been built for ease of use and, while this comes at the expense of many more sophisticated trading tools, it excels at this.
Webull, similarly, is very well built for its intended purpose. This is a sophisticated trading platform that does not come across as needlessly complex. Information is well laid out and easy to find. While it can be overwhelming to a new investor, for those who know what they're looking at, Webull's experience is simple and efficient.
Who Should Use Webull?
Webull is an outstanding tool for most investors, but particularly those who either have or would like to acquire a degree of sophistication. The range of tools available through its interface might intimidate newcomers, but basic pricing information is clearly laid out and its range of technical data is impressive.
Who Should Use Robinhood?
Recommending Robinhood is complicated.
Robinhood is designed for novice investors. Its interface is clean and quick to use. It makes trading easy without overwhelming an inexperienced trader, even on complicated assets such as options contracts. Yet this strength is also the platform's weakness. Robinhood is as much targeted at novice investors as it is designed for them. It suggests new trades in much the same way an online retailer recommends new products based on past behaviors, creating potential hazards for investors who might not know the full risks of buying individual equities. It offers few guardrails for high-risk assets such as options contracts, and in many ways helps inexperienced investors find their way into those assets.
While Robinhood is designed for novice investors, it is likely not a good fit for them. Its ease of use, limited information and low-friction trading make it an outstanding platform for experienced investors looking for an uncomplicated interface. If you know what you're doing and are unlikely to get yourself into trouble by accident, Robinhood can be a pocket-sized quick-trading desk. If you're new at this, however, this platform can arguably make trading much too easy.
Bottom Line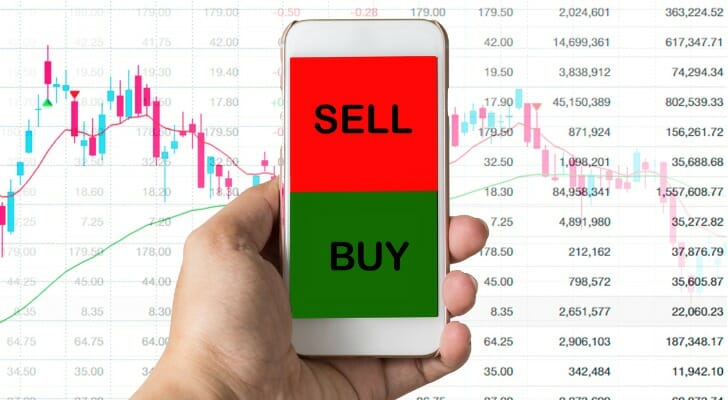 Webull is the better choice for nearly any investor who wants an online trading platform. Sophisticated investors are unlikely to find any significant benefit in Robinhood's ease of use. Both platforms make trading easy and quick, whether from a desktop or a smartphone screen. The fact that Robinhood's interface makes trading slightly faster does not outweigh its lack of information or options.
Novices, meanwhile, will be better served by this complication. Arguably the biggest problem at the heart of Robinhood is what some have referred to as the "gamification" of investing. The app is designed in many subtle ways to make trading fast, fun and easy. This is particularly dangerous for investors who might not fully understand the risks they're taking, especially since both Webull and Robinhood emphasize equities and options, two higher-risk categories of asset. This category of traders should slow down and consider how they are investing their money. Webull's slightly more complicated interface and meaningfully more complicated data sets will add some friction to a novice's trading, potentially pushing them to spend a little more time learning about investment before committing their money.
Investing Tips
While Webull and Robinhood are legitimate choices for DIY investing, you may also benefit from working with a professional to manage your money. Finding the right financial advisor who fits your needs doesn't have to be hard. SmartAsset's free tool matches you with up to three financial advisors who serve your area, and you can interview your advisor matches at no cost to decide which one is right for you. If you're ready to find an advisor who can help you achieve your financial goals, get started now.
Whether you choose Webull or Robinhood, and whether you work with a financial advisor or not, a free and easy-to-use investment calculator can be an indispensable tool as you pursue your financial goals.
Photo credit: ©iStock.com/vgajic, ©iStock.com/metamorworks, ©iStock.com/NJPhotos