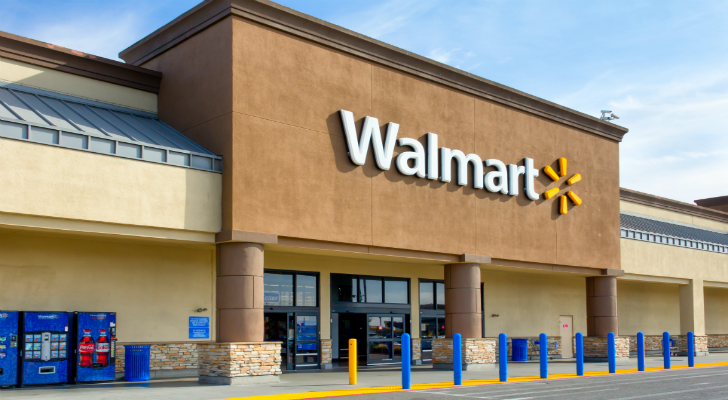 Known for its size, success and seeming ubiquity, Walmart (ticker symbol: WMT) is a discount retailer that has had a tremendous run on Wall Street. Founded by Sam Walton in 1962, the corporation went public in 1970, debuting at $16.50 per share. Since then, the retail leader has had 11 two-for-one stock splits, with its closing price peaking in 2022 at more than $150. It's been pointed out that if you'd bought 100 shares of the initial public offering for $1,650, you would have 204,800 shares today. Meanwhile, the company has increased its cash dividend every year since it first paid $.05 in 1974. Yet in the age of Amazon and online shopping, many stock pickers have shunned Walmart, thinking that its days of wild growth are behind it.

How to Buy Walmart Stock: Direct Investment
For those who want to skip the middleman, direct investment is an option with Walmart shares. The company makes its stock available to investors, including Walmart employees, through the Computershare system. The advantage in going this route is that you don't need a large amount of money to start. The disadvantage is that the fees are high compared to investing apps and online brokerages that offer no-commission trades. Also, you have no say in the price you pay or the price you sell at. Computershare simply completes your buy and sell orders as it receives them.
To make a direct purchase of Walmart shares, you'll need to create a Computershare login. Should you need assistance or prefer to buy stock over the phone, you can also call 800-438-6278. To stay up to date with the latest shareholder information, you can download the Walmart Investor Relations app on Apple, Android and Windows phones.
When it comes to your dividends, you have two options: either reinvest them or have them deposited in your bank account. There are no fees for automatic reinvesting. The same, however, cannot be said about setting up an account – or, as noted earlier, making purchases or selling shares. Here are the requirements and fees associated with Walmart direct investments:
Direct Investment Fees & Minimums
Minimum Investments
– Initial investment: $250 or 10 monthly automatic deposits of $25
– All other investments: $50 check deposit or $25 online bank debit
– Maximum investment: $150,000 annually
Purchase Fees
– One-time enrollment fee: $20
– Each one-time online bank debit: $1 + $0.05/share
– Each check deposit: $5 + $0.05/share
– Automatic bank account withdrawal: $1 + $0.05/share
– Returned check/rejected ACH debit: $20
Dividend Reinvestment
– All costs covered by Walmart
Stock Sale Fees
– Each batch and market order sale: $25.50 + $0.05/share
– Fees are paid via the proceeds of your sale
How to Buy Walmart Stock: Brokerage Account
For many self-directed investors, using a brokerage, especially an online one, probably makes the most sense. While you could theoretically invest in a number of companies through each company's direct investment plan, a brokerage allows you to do this with just one account. If it's online, you likely will pay no or low fees. On top of this, you have more control over prices.
Stock trades at brokerages come in two forms: limit orders and market orders. If you're content with the current price of a stock, you'd enact a market order for the number of shares you want to buy or sell. On the other hand, limit orders let you preset a specific price a stock must hit before your account triggers a purchase or sale.
Brokerage Comparison
Brokerage Firm
Trading Fees
Minimum
Best For
Robinhood
Read Review
$0
$0
– Mobile/online traders
– Self-sufficient investors
Merrill Edge
Read Review
$0
$0
– Bank of America account holders
– Customer support users
TD Ameritrade
Read Review
$0
$0
– Online traders
– Customers who value support
How to Buy Walmart Stock: Financial Advisors
Investing can be intimidating if you're new to it. The guidance of a financial advisor can go a long way in quelling that nervousness, as they generally have ample experience handling investments. Many advisors will even let clients dictate what investment types they want their portfolio to include. So if Walmart stock is something you're interested in, communicate that to your advisor.
The caveat of working with an advisory firm is that they have higher fees than both brokerages and direct investment plans. However, financial advisors will almost always build clients a holistic financial plan in conjunction with their portfolio. This ultimately drives the cost of their services up, making them potentially unattainable for lower-level investors.
Overview of Walmart
Of Walmart's 11,000 stores, half are within U.S. borders. There are about 2.3 million American employees working for the company, making it one of the most prominent employers in the country. In addition to its many Walmart locations, the company owns and runs Sam's Club, a large wholesale chain. Without factoring in Walmart's earnings, Sam's Club saw an impressive $73.6 billion in revenue over the 2021 fiscal year. Beyond this, Walmart is now involved in the e-commerce business:
Walmart Overview
U.S./International Retail Stores and Distribution Centers
– Walmart Supercenters
– Walmart Discount Stores
– Walmart Neighborhood Market
– Over 150 U.S. distribution centers
Sam's Club
– Membership-based wholesale club
– 600 locations in the U.S. and Puerto Rico
Walmart U.S. eCommerce
– Jet.com
– Shoes.com
– Hayneedle
– ModCloth
– Moosejaw
– Bonobos
– Proprietary e-commerce fulfillment centers
Walmart's Financial Profile
Walmart has consistently reported strong financials for a half century. And after each stock split, when the share price was halved, the price has climbed back up, in effect, doubling investors' money or more. That said, e-commerce has taken a bite out of Walmart's earnings, and when the company was struggling to come up with an answer, its stock fell in 2015 from $90.02 in January to $57.87 in November. Still, the stock is a dividend aristocrat and retains its blue-chip status. What's more, some analysts think that Walmart, with its gigantic footprint, may be able to beat Amazon at its own game of free, same-day delivery. In 2019, it announced it would lower shipping costs by using its many stores as distribution centers.
It can be hard to visualize what the long-term returns of a stock can be. But according to a study from Howmuch.net, if you had invested $1,000 in Walmart stock in 2007, it would've been worth roughly $1,931 a decade later. The study goes on to illustrate that this beats out the likes of Coca-Cola and Pfizer.
Should You Buy Walmart Stock?
Walmart faces plenty of competition in today's retail world. Discount department stores like Target have long encroached on Walmart's business. But the increasing dominance of online retailers like Amazon add an entirely new set of considerations if you're a prospective investor. Walmart's aforementioned jump into e-commerce is a clear move to adapt to this rapidly changing environment. However, it remains a difficult task to shift your business model when you're such a large company. It's also hard to have dramatic growth when you are already pulling in $572 billion in revenue.
So at this point, Walmart doesn't offer as much upside as some of the contending tech and retail stocks, but it does provide a certain level of stability. The company has proven it can achieve sustained success, and it has a substantial brand awareness. This leaves Walmart stock as a solid equity investment that would fit well in the portfolio of a risk-averse, long-term investor. If you plan on reinvesting your dividends, Walmart is also a great choice.
Tips to Become a Better Investor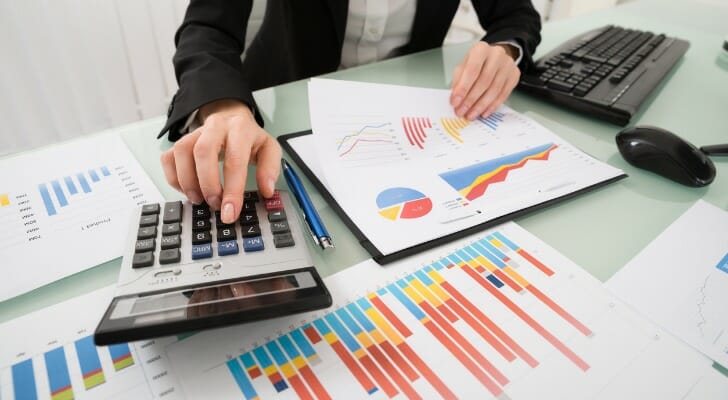 If you never know when to sell a stock, you're not alone. Many people find it easier to buy than to sell. One solution is to have a sale price in mind when you buy the stock. Another is to hire a financial advisor to do the planning for you. Finding a qualified financial advisor doesn't have to be hard. SmartAsset's free tool matches you with up to three financial advisors who serve your area, and you can interview your advisor matches at no cost to decide which one is right for you. If you're ready to find an advisor who can help you achieve your financial goals, get started now.
With a soaring bull market, many professionals don't even try to beat it. Instead, they seek only to track it, which research shows will deliver better returns in the end. This is called passive investing, and instead of researching and following individual stocks, you simply choose your index and the mutual fund or exchange-traded fund (ETF) that uses the index as a benchmark.
Photo credit: ©iStock.com/Wolterk, Yahoo Finance, ©iStock.com/AndreyPopov