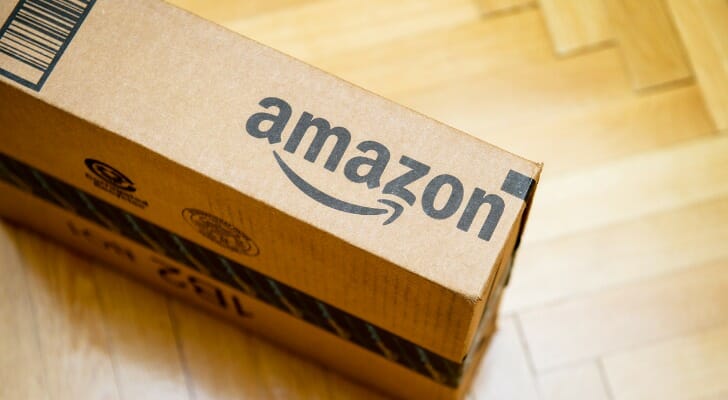 Amazon is not only one of the most successful online retailers, but also one of the few trillion-dollar U.S. companies to offer stocks. Founded in 1994 by CEO Jeff Bezos, the company offers an array of products and services to customers on a global level. With its revenue and share price skyrocketing between 2017 and 2018, the company's growth rate has attracted both rookie and experienced investors. But how do you buy stock in Amazon? Below, we explore options for purchasing Amazon shares. If you want more hands-on guidance on your investment decisions, consider using a financial advisor matching tool to pair up with an expert in your area.
How to Buy Amazon Stock With a Brokerage Account
Amazon's stock is available to any investor of age — 18 in some states or 21 in others — who wants to invest in the stock market. The method through which potential investors can acquire a share, however, is important to consider. Many companies offer direct investment options for their stock, but those interested in purchasing through Amazon, however, must utilize a brokerage account to become a shareholder. Firms offering brokerage accounts typically provide a wide range of investment options, including bonds, stocks, mutual funds and exchange-traded funds (ETFs). Furthermore, the fees and investment selections differ within each brokerage. Therefore, you should carefully select the firm that works best with your financial goals.
Once you're ready to make an order, you'll do so through your broker. To purchase an Amazon share, you'll need to use Amazon's trading ticker on the Nasdaq — AMZN. The stock trades will then fall into one of two categories: market or limit orders. A market order allows you to purchase the stock at its current cost. A limit order, on the other hand, allows you to set the maximum price you're willing to pay for a share. Therefore, if a stock exceeds that specified amount, the order won't happen.
However, if you can't afford to purchase a full share, you can also invest in fractional shares through online brokerages such as Stockpile or Motif Investing. These services allow investors to purchase a partial share of equity. Whether the brokerage you consult is traditional or online, it's important to consider each's fees and minimum investment requirements before becoming a shareholder.
Brokerage Comparison
Brokerage Firm
Trading Fees
Minimum
Best For
Robinhood
Read Review
$0
$0
– Mobile/online traders
– Self-sufficient investors
Merrill Edge
Read Review
$6.95
$0
– Bank of America account holders
– Customer support users
TD Ameritrade
Read Review
$6.95
$0
– Online traders
– Customers who value support
How to Buy Amazon Stock With a Financial Advisor
Buying Amazon stock on your own is not your only option. Markets can be volatile, and your strategy can change course amid highs and lows. Whether you're new to the stock market or an experienced investor, a financial advisor can help you make better investment decisions.
Advisors can help you determine how to structure your portfolio, or which investment types to use. If you're looking for expert support with your financial goals, hiring a financial advisor could be right for you. If you tell an advisor you want to invest in Amazon, he or she can help you do it. Your financial advisor can also help tell you when its time to sell your shares, which can be a tricky decision.
Overview of Amazon
Headquartered in Seattle, Washington, Amazon is an online retail and e-commerce company that provides both national and global services to its customers. Though the company initially began as a digital bookstore, it has grown to offer cloud services and other retail products. In addition, the company has acquired other businesses such as Whole Foods Market and Zappos. Amazon functions through three business segments: North America, International and Amazon Web Services (AWS).
Amazon Overview
Amazon North America & International
– Retail products
– Clothing, shoes, jewelry
– Electronics
– Food and groceries, pet supplies
– Beauty and health
– Automotive and more
Grocery
– Whole Foods Market
Subscription and Streaming
– Amazon Prime, Amazon Music
Amazon Web Services (AWS)
– Echo and Alexa
– Kindle E-readers & Books
– Advertising and publishing
– AWS Marketplace
– Storage and database services
Amazon's Financial Profile
Amazon is one of the many stocks that's received blue-chip status. In other words, this categorization means that the company's stock is highly reliable. Typically, businesses that perform the strongest in the market earn that title. However, you should also take note of the company's share price before making an investment. Amazon's stock price currently runs around $1,900 per share, so it's important to consider your long-term investment goals before purchasing the stock.
It may also help you to review Amazon's Form 10K. The Form 10K is an annual report that all public companies must file with the SEC. In addition, it outlines everything from a company's total revenue and assets to its risk factors and liabilities.
Should You Buy Amazon Stock?
Amazon's share price runs considerably high, so you'll want to consider your long-term investment goals before becoming a shareholder. While the company retains blue-chip status, with a history of significant growth, it's also important to be mindful of some of its competitors. Companies like Microsoft and Walmart also offer competitively successful stocks. And, similar to Amazon, both companies specialize in either e-commerce, retail or cloud computing.
Though Amazon has recently experienced significant growth in shares, no company is insusceptible to risk. Many factors, such as competition, climate and economy, ultimately affect the performance of a stock. Therefore, potential investors should carefully analyze a company from a holistic standpoint when considering buying. However, Amazon could be a great option for those looking for long-term financial gain. The company's global customer base and diversified product have ultimately brought it much success. If you're interested in stable and potentially promising investments, Amazon could be right for you.
Tips to Become a Better Investor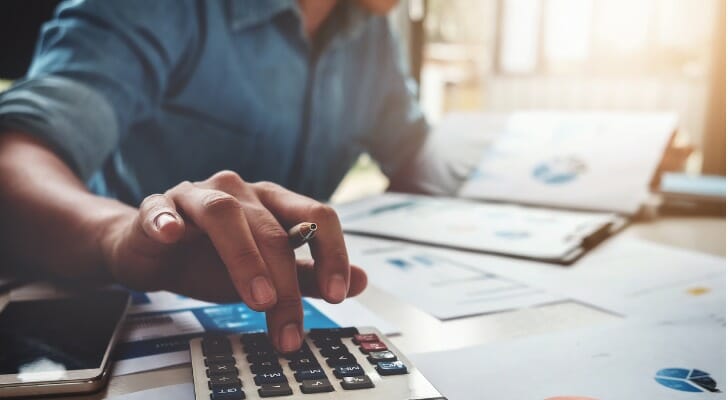 If you'd like to invest, but aren't exactly sure how much to spend, SmartAsset's investment calculator can help you assess the potential long-term effects of your investment based on your financial goals. You can get a closer look at the possible turnover of your investment, as long as you've got your starting investment sum, the amount and the rate at which you aim to contribute and your expected rate of return.
If you're new to the stock market and would like to create and grow a strong portfolio, a financial advisor could be a great option for you. Financial advisors can help you with understanding the different investment types, investment strategies and so much more. SmartAsset's financial advisor matching tool will pair you with up to three local financial advisors who suit your particular needs.
Photo credit: ©iStock.com/AdrianHancu, Yahoo Finance, ©iStock.com/Jirapong Manustrong