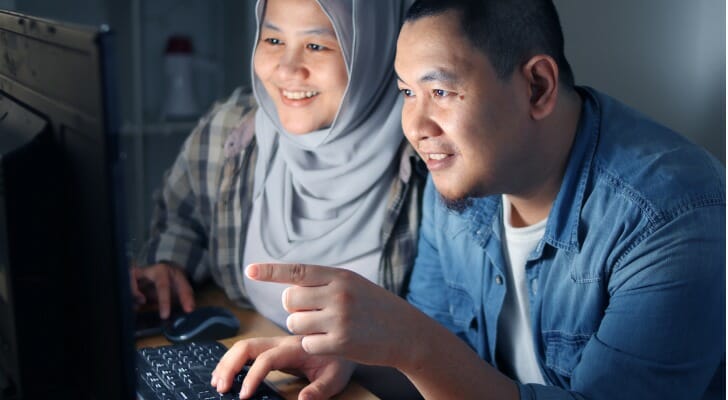 Discount brokerages have become the dominant model online. By historic terms, the online brokerage business is still just in its infancy. E*TRADE, which arguably started the modern era of online trading, launched its website a mere 27 years ago. (Although, perhaps shockingly, the company actually made its first trade in 1983.) The rest of the industry followed suit over the 2000s, as banking moved from something you did over your lunch break to a website you visited and now to an app on your phone.
One of the smartest moves to make as you decide which discount brokerage to use is working with a financial advisor who can help you pick one best suited to your goals, timeline and experience.
Most brokerages are still trying to decide on the long-term business model of their industry in the internet era. This has made prices particularly volatile. As firms compete for business prices have fallen steadily downward, until over the past several years almost all mainstream firms have settled on the discount brokerage business model. This doesn't mean that the industry will remain the same for long. In five more years this article may well be completely obsolete. Yet for today, here's what you need to know about discount brokers.
The Dominant Discount Model
Generally speaking, a "discount brokerage" is a brokerage firm which conducts trades at a low (or "discount") rate.
This firm offers brokerage services in that it actually does complete the transaction orders for its clients. This is as opposed to a trading platform, which simply communicates buy and sell orders to a third party.
In addition to its rates, a discount brokerage is generally characterized by its limited services. This firm typically won't offer specific financial planning or trading advice to its clients. They also don't tend to offer portfolio management or other investment services.
Some discount brokerages will offer these services in addition to their standard accounts at an extra charge. For example, a discount brokerage may offer broker-assisted trading or operate retail financial advisors, but none of these services will be part of the basic prices.
The low-service model of discount brokerages means that they tend to focus on retail clients. They rarely pursue institutional investors or high net worth clients because they don't offer the kind of services that those portfolios require.
By now almost all mainstream online brokerages offer a discount pricing model. This doesn't mean that they exclusively offer minimum services. Instead, many major brokerages offer their basic platform as a discount brand, and then offer premium services for more sophisticated traders.
The standard discount brokerage pricing model is:
Stocks and ETFs – Free
Options – Between $0.50 – $0.65 per contract depending on the service
Mutual Funds – Between $30 – $60 per trade depending on the service
While firms will vary on more specialized assets such as futures contracts, and will have some differences when it comes to specific fees and other charges, almost all share the same basic pricing model when it comes to stocks, ETFs, options and mutual funds.
The Best Discount Brokerages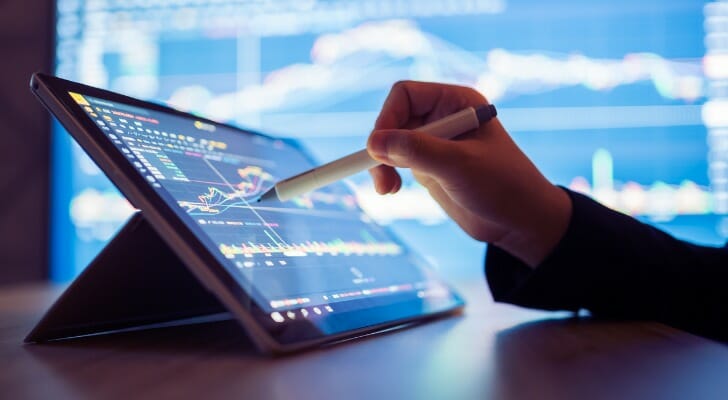 Almost all major brokerages these days offer a discount product. The main exceptions are brokerages that specifically target a sophisticated subsection of investors. For example, brokerages built for day traders tend not to pursue a discount pricing model. While by no means a comprehensive list, these are some of the firms you should keep in mind as you look for your next trading opportunities. Readers should note, this list only includes platforms that offer free stocks and discount options. While many platforms offer low fees for equity trading, those have been omitted.
E*TRADE
Rates: Stocks and ETFs cost $0; options cost $0.65/contract; mutual funds cost $20
Website: http://www.etrade.com
Overall: E*TRADE offers a clean trading environment with an emphasis on usability. This has been one of the biggest retail trading operations since it launched in the late 90s, and that pedigree shows in the platform's feel and design. More sophisticated users can pay a little more to trade on Power E*TRADE, the broker's advanced platform.
TD Ameritrade
Rates: Stocks and ETFs cost $0; options cost $0.65/contract; mutual funds cost $50
Website: http://www.tdameritrade.com/
Overall: TD Ameritrade is one of our favorite trading platforms. This is a particularly good pick for investors who either have some skill at investment or who want to develop it, as even their base platform comes with quite a lot of bells and whistles. Meanwhile thinkorswim, TD Ameritrade's advanced platform, is quite simply one of the best on the market.
Fidelity
Rates: Stocks and ETFs cost $0; options cost $0.65/contract; mutual funds cost $50
Website: https://www.fidelity.com/
Overall: Fidelity is a particularly good choice for investors just learning the ropes. The firm's many retail locations means that you can seek advice in person if you need help (for an additional charge though), while its platform emphasizes educational and informational tools.
Charles Schwab
Rates: Stocks and ETFs cost $0; options cost $0.65/contract; mutual funds cost $50
Website: https://www.schwab.com/
Overall: Charles Schwab is a good pick for technically minded traders and those who want to emphasize mutual funds. This platform offers a wide range of technical data, as well as more no-fee funds than most competitors.
Webull
Rates: Stocks, ETFs and options cost $0
Website: https://www.webull.com/
Overall: Webull is a robo-advisory which also allows you to trade individual stocks, ETFs and options. This is a great choice for investors who want to take a largely hands-off approach while still taking some direct control of their portfolio.
Ally
Rates: Stocks and ETFs cost $0; options cost $0.50/contract; mutual funds cost $10
Website: https://www.ally.com/
Overall: Ally is one of the lesser-known trading platforms, but a great choice for traders who want to minimize costs. In particular, their mutual fund fees are some of the lowest on the market.
Merrill
Rates: Stocks and ETFs cost $0; options cost $0.65/contract; mutual funds cost $20
Website: https://www.merrilledge.com/
Overall: Merrill Edge has strong customer service options and terrific general research tools. In particular, Bank of America customers will find this a very useful tool.
Vanguard
Rates: Stocks and ETFs cost $0; options cost $1/contract; mutual funds cost $20
Website: https://investor.vanguard.com/
Overall: Vanguard is a particularly strong choice for investors who want focus on mutual funds. This broker offers one of the largest no-fee fund lists on the market, with many outstanding choices.
TradeStation
Rates: Stocks and ETFs cost $0; options cost $0.60/contract
Website: https://www.tradestation.com/
Overall: Tradestation is a great platform for high-volume investors. It's rare to find a discount brokerage with tools for active investors, so this is a good opportunity for investors who want to move stocks and options.
Robinhood
Rates: Stocks and ETFs cost $0; options cost $0/contract
Website: https://robinhood.com/
Overall: Be very careful with Robinhood. This app is worth discussing on a budget platform roundup, because Robinhood largely established the era of no-fee trading. Once it offered zero-dollar equities and ETFs other platforms followed suit. However, while Robinhood can be largely credited with establishing the new definition of budget trading, it is a gamified trading system that provides few tools and builds in significant risk.
The Bottom Line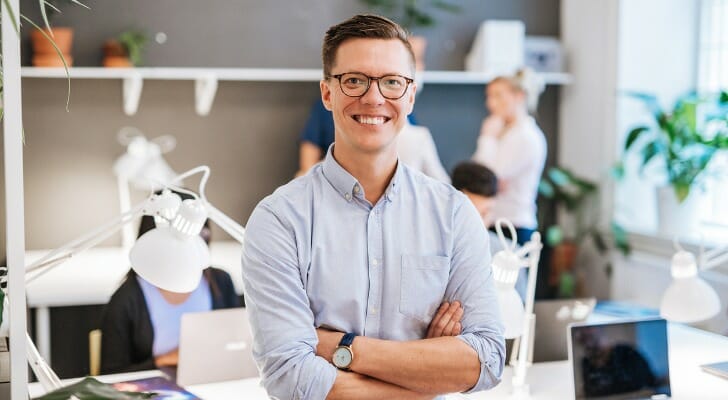 In the last few decades discount brokerages have become the dominant business model among online trading platforms, and that's great news for investors. Other changes may be in the offing: the relative newness of this model, evolving technology and industry competition may augur more developments. While it can be hard to tell these firms apart, remember this: No matter where you go, if you pick a brokerage off this list you'll probably get a great deal.
Tips for Investing
No matter what trading tool you use, there's no substitute for trading smart. With SmartAsset's matching tool you can find a financial professional in your area to help you build your portfolio around a long-term strategy that matches your own financial and professional needs. If you're ready, get started now.
Whether you're considering getting started with investing or highly experienced, an investment calculator can help you figure out how to meet your goals. It can show you how your initial investment, frequency of contributions and risk tolerance can all affect how your money grows.
You don't need to choose on price alone! In fact, when selecting an online broker there are five things that any investor should make sure they pay attention to.
Photo credit: ©iStock.com/airdone, ©iStock.com/Orientfootage, ©iStock.com/Drazen_