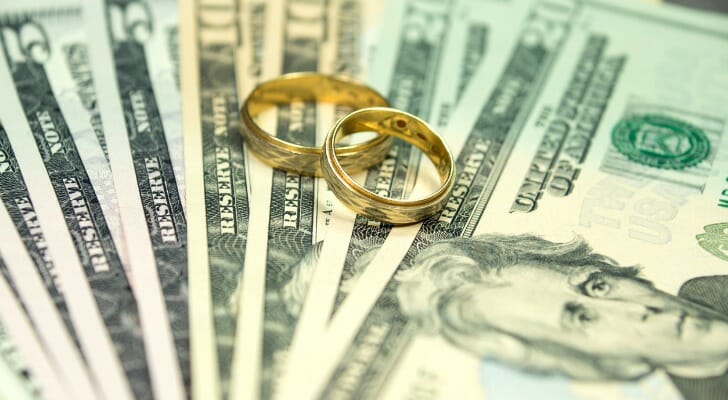 Prenuptial and postnuptial agreements are both legal documents that address what will happen to marital assets if a married couple divorces or one of them dies. Both agreements describe similar matters, including division of financial assets and payment of alimony. In addition, they may also concern retirement benefits. The main difference between the two is that a prenuptial agreement, often referred to as a prenup, is signed before the couple's marriage; a postnuptial agreement, often referred to as a postnup, is signed after the marriage. However, there are additional differences between the two as well, including some significant pros and cons.
A financial advisor can help you create a financial plan for your needs before and after marriage.
The same sorts of topics are likely to be covered in prenups and postnups. They commonly detail how financial assets, including how retirement benefits, will be distributed. They may also prescribe levels of spousal support and alimony. Sometimes they stipulate that heirlooms and other sentimental items will remain with one family or the other in the event of divorce or death of one partner.
Since the discussions necessary to negotiate a prenup or postnup are so likely to be challenging, it can be best to do the work of settling the main issues outside an actual attorney's office. Mediation using someone trained to help parties come to agreement can be one way to ease decisions on terms of a prenup or postnup.
Prenup Pros and Cons
A prenup is more likely to be enforceable than a postnup if one of the signers attempts to dispute it following dissolution of the union. Divorce courts tend to presume that coercion is less likely when independent people are signing before they are actually married and have mixed their assets.
A potential benefit of getting a prenup is that it forces couples to discuss sensitive financial matters before tying the knot. That can limit later misunderstandings. And if one of the partners is concerned that the other is entering the union for financial gain, having a prenup can ease that fear.
Prenups can also be used to make sure that children of a previous marriage are provided for. And because it requires prior negotiation of matters that are otherwise likely to come up for the first time in a divorce, it can save money on divorce attorney fees if it comes to that.
Despite these advantages, asking a prospective partner to sign a prenup may be seen as a negative, such as a sign that he or she is not committed to the marriage. The intrusion of purely legal and financial matters into planning a wedding may be seen as unacceptably unromantic to some. And in many cases, raising the issue is likely to prompt some difficult discussions.
Another problem with prenups, which is one of several key issues to consider before marriage, is that they are sometimes hard to enforce. In part, this is due to frequent changes in statutes and case law regarding validity of prenups. After the trouble and expense of getting a prenup signed by both parties, in the end it may not be upheld as valid.
Postnup Pros and Cons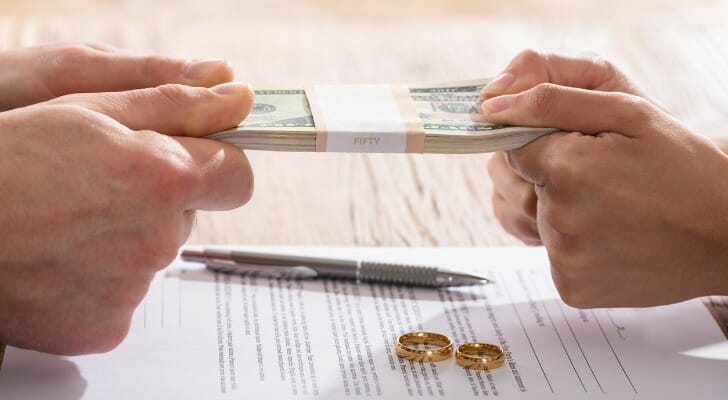 The major benefit of a postnup is that it can be used if the couple does not have a prenup but it later seems like a good idea. A postnup can be used to address concerns raised by a significant change such as an inheritance received by one of the partners. It can also be appropriate if previously unknown knowledge about one partner's financial situation surfaces. For instance, it may be revealed that one partner has a large amount of debt.
A postnup can be used as an inducement to increase the commitment of a spouse that is showing signs of discontent and willingness to dissolve the union. On the other hand, when a couple is contemplating divorce, negotiating a postnup can reduce the amount of disagreement in the event divorce is actually sought later on.
Postnups also have some potential problems as well. For one, because of the greater presumption that partners to a marriage are less able to make independent decisions and are more subject to coercion, a postnup may be even less enforceable than the typical prenup.
Also, as is the case with a prenup, if one partner announces a desire for a postnup, it may be seen as a sign of weakened commitment. Getting a postnup is sometimes considered a sign of pending marital difficulties.
Bottom Line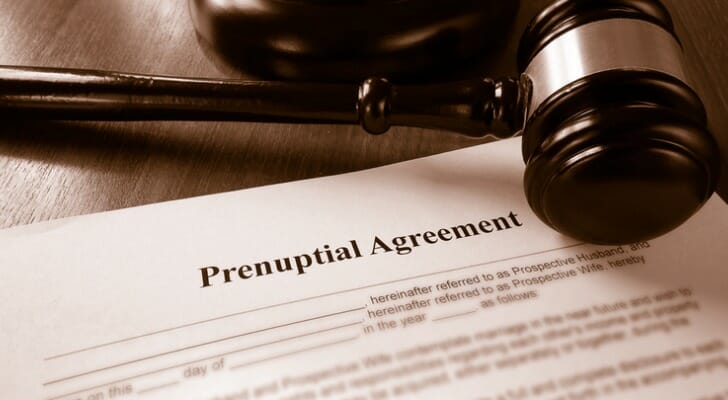 Both prenups and postnups aim to settle financial and other terms of a divorce or death of a married partner in advance. The main difference is timing – prenups are done before marriage and postnups are done after. While both may be tough to enforce, postnups are sometimes seen as shakier, but may be the only way to address these matters after a couple is already married.
Financial Planning Tips
Before signing or attempting to negotiate a prenup or postnup, consider talking it over with an experienced financial advisor. SmartAsset's free tool matches you with up to three financial advisors who serve your area, and you can interview your advisor matches at no cost to decide which one is right for you. If you're ready to find an advisor who can help you achieve your financial goals, get started now.
Marriage and divorce both affect your income taxes. SmartAsset's income tax calculator can help you understand ahead of time how your tax burden will change after you tie the knot. The effect on taxes from a divorce are also important to understand.
Photo credit: ©iStock.com/Stadtratte, ©iStock.com/AndreyPopov, ©iStock.com/zimmytws