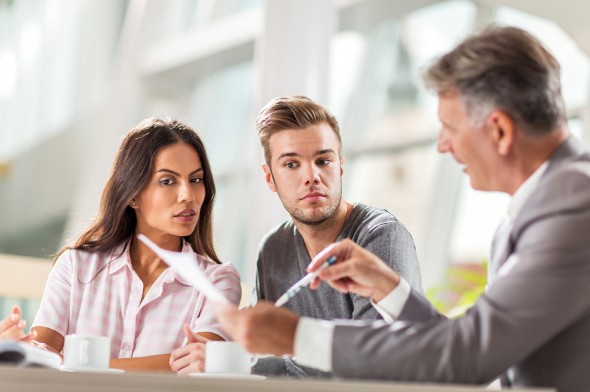 You don't have to be wealthy to become an investor. On the contrary, there are plenty of ways to invest small amounts of money. The key is finding investment opportunities that don't charge excessive fees that can reduce the size of your profits. If you're ready to give investing a shot, here are some of the best ways to invest $1,000 without taking huge risks.
1. Invest in Index Funds
Mutual funds give multiple investors the opportunity to combine their funds and collectively invest in bonds, stocks and other assets. An index fund is an example of a mutual fund that's passively managed.
Index funds mimic the performance of securities in a broad market index. Examples of indices that they match include the S&P 500 and the Nasdaq-100. Many accounts have a $1,000 minimum, so you don't have to be rolling in dough to get started. Index funds are typically cheaper than actively managed funds, and if you can find no-loads funds, you won't be required to pay a commission fee when you sell your funds.
If you do some digging, you'll probably be able to find other mutual funds that you can begin investing in with just $1,000. Keep in mind, however, that you will generally have to pay a premium if you want someone to manage your portfolio actively.
2. Buy an Exchange-Traded Fund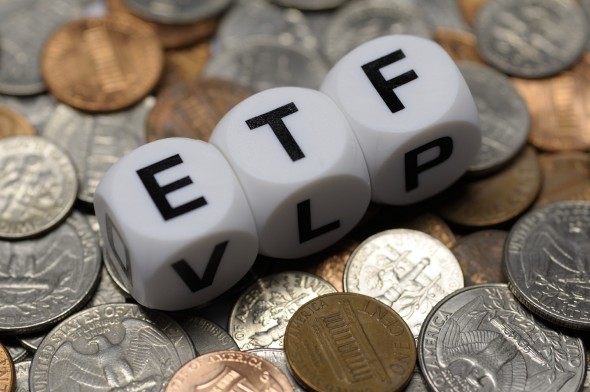 You don't have to have $1,000 saved up to invest in an exchange-traded fund (ETF). Much like stocks, ETFs are bought and sold on public exchanges. If you want to purchase your own ETF, you only have to buy a single share. The price you pay will vary depending on your investing strategy, the index that the ETF tracks and the broker you choose.
Because of the way ETFs are traded, ETF holders typically aren't taxed as heavily as other investors are for their capital gains. And compared to mutual funds, ETFs tend to have lower expense ratios, meaning that you probably won't pay high administrative fees or managements costs (especially if you opt for passively managed ETFs).
While ETFs provide a relatively inexpensive way to get into the investing game, it's a good idea to account for any additional fees or broker trading commissions you might have to cover. Also, some ETFs are riskier than others, particularly if they're tracking indices with prices that fluctuate repeatedly within a 24-hour period.
3. Don't Forget About Bonds
A thousand dollars can go a long way if you're interested in investing in bonds. The government offers a number of different options for investors who don't want to shoulder too much risk, including Treasury bonds, savings bonds and floating rate notes (FRNs). But it's best to include a variety of securities in your investment portfolio. Bond return rates alone aren't high enough to provide you with too much supplemental income or help you beat inflation.
4. Check out Target-Date Funds
Target-date funds could be worth investing in if you prefer a passive investing strategy to one that requires you to review your portfolio throughout the year. They're mutual funds that are programmed to allow an investor to meet a specific asset allocation goal by a preset future deadline, such as the year the investor plans to retire. A portfolio manager takes it upon himself or herself to make necessary adjustments to target-date funds over time, so investors can keep their hands off them until the predetermined date arrives.
That's what's great about these funds – they're perfect for those who don't want to bother figuring out how to rebalance our own investments. But you won't be able to switch up your portfolio if your risk tolerance changes and the management fees for target-date funds can add up if you have a high expense ratio. The best way to invest $1,000 in a target-date fund is to find one that charges low fees.
5. Consider Getting a CD
A certificate of deposit (CD) is basically a high-yield savings account. You can take your $1,000 and open an account at a bank or a credit union. Not only will you be able to earn some decent returns, but you'll also feel secure knowing that your investment is backed by the FDIC, up to $250,000.
One key factor to think about before buying a CD is the fact that you might have to wait a while before you can withdraw your investment. CDs can mature after a few months or within one, three or five years. If you can't wait until yours reaches its maturity date, you might be forced to pay a withdrawal penalty.
The Takeaway
Whether you want to have enough spending money for a trip abroad or a wedding, investing just $1,000 can be a great first step toward reaching your financial goals. If you have concerns or you're not sure which kind of investment would best fit your needs, you can get in touch with a financial advisor who can guide you. A matching tool like SmartAsset's can help you find a person to work with to meet your needs. First you'll answer a series of questions about your situation and goals. Then the program will narrow down your options from thousands of advisors to up to three advisors who suit your needs. You can then read their profiles to learn more about them, interview them on the phone or in person and choose who to work with in the future. This allows you to find a good fit while the program does much of the hard work for you.
Photo credit: ©iStock.com/BraunS, ©iStock.com/TonyIaniro, ©iStock.com/vittavat-a