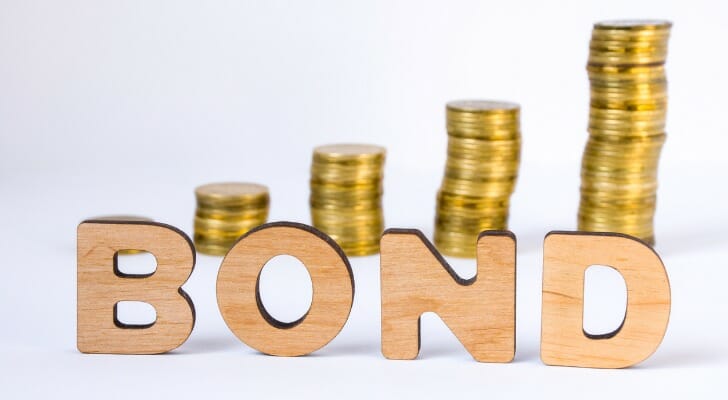 The most common way to buy savings bonds is to go straight to the US Government, and as of a few years ago, it can only be done online. Though savings bonds may not be as flashy as some other investments, they can still be a solid choice if looking for something long-term. The U.S. Treasury Department issues these extremely low-risk investments to help fund various projects of the federal government. There are a few different methods of buying savings bonds, but a financial advisor can help if you have specific questions.
How to Buy Savings Bonds
In 2012, everything relating to savings bonds was switched over to an online-only platform. TreasuryDirect, the U.S. Treasury Department's official website, is where all savings bonds transactions now occur. You must create an account with TreasuryDirect to begin purchasing bonds. The site also offers automatic debits from your bank account, as well as a payroll savings plan. This plan lets you buy savings bonds directly from your paychecks on a recurring schedule.
Paper savings bonds were once available in financial institutions, including banks and credit unions. But because of the U.S. Treasury Department's move to a virtual system, you can no longer do this. The sole exception to this rule is if you buy a Series I savings bond through your tax refund. Only then will Treasury issue a paper bond.
Redeeming your bonds is as easy as a direct deposit to your checking or savings account. Once you're ready to go, simply authorize the redemption and the funds will be disbursed.
Savings Bonds Types

Savings bonds come in two forms: Series EE and Series I. Series EE bonds earn a fixed rate of return. On the other hand, Series I bonds receive interest based on a combination of a fixed rate and an inflation rate that's calculated bi-annually via the Consumer Price Index For All Urban Consumers (CPI-U).
Series EE Savings Bonds
As of the beginning of 2012, the U.S. Treasury Department completely eliminated paper savings bonds in an effort to save on paper and manufacturing costs. Therefore, if you want a Series EE savings bond, you'll need to go through TreasuryDirect. Series EE bonds are only available for purchase if you have a Social Security number and are a U.S. citizen, resident or civilian employee. The value of your bond is equal to the payment you make, meaning a $200 investment gets you a $200 savings bond.
Series I Savings Bonds
Series I savings bonds essentially adhere to the same standards as their Series EE counterparts. You customarily buy them online through TreasuryDirect with a valid Social Security number and status as a U.S. citizen, resident or civilian employee. But if you're looking to use your tax refund to purchase bonds, the U.S. Treasury Department will grant you a paper bond. This is the only way to get paper bonds anymore, and you'll need to file IRS Form 8888 to gain eligibility. Should you go this route, purchases must be in $50 increments.
Gift Savings Bonds
Gift savings bonds are technically just a version of Series EE and Series I savings bonds. However, you will go through a slightly different process to gift them. Once they are in your possession, you need to make sure your recipient has his or her own TreasuryDirect online account. As soon as this is complete, you'll be able to select the bond you want to gift and send it off. If you decide to go with a paper Series I savings bond, you must purchase it in the recipient's name. You can buy gift bonds for anywhere from $25 to $10,000 each.
Savings Bonds Benefits and Risks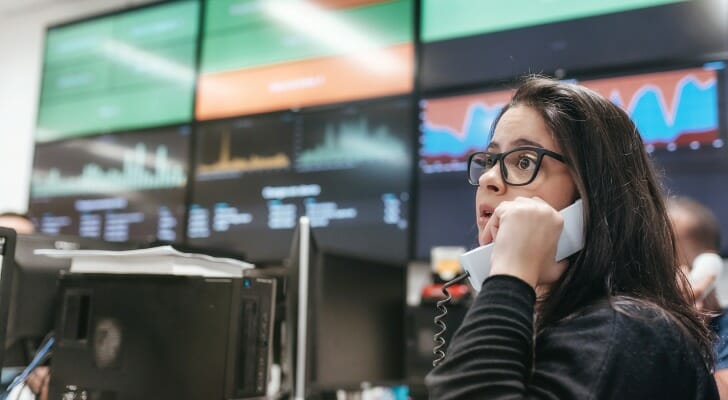 Savings bonds, regardless of type, come with minimal risk. The U.S. federal government backs them, a fact that affords them ample protection. In turn, they are especially great choices for any risk-averse investors looking to pad their existing assets over the long-term. But even the safe nature of these bonds comes with its downsides.
Asset allocation and diversification principles dictate that portfolios should contain a balance of investment types. Savings bonds definitely have a place within this philosophy, but they are far from the options with the highest return potential. Unfortunately, though, investment types that have better potential often come with higher risk levels.
Savings Bonds Compared to Other Investments
Savings bonds fall under the umbrella of fixed-income securities. These are investments that usually come with fixed interest rates and provide consistent returns. But there is more than one style of fixed-income security, as municipal bonds, corporate bonds and exchange-traded funds (ETFs) also fit the bill.
Municipal and corporate bonds are slightly riskier investments than savings bonds. Although this is a general statement, it rings true, because local governments and corporations are often less reliable than an entity like the U.S. federal government. In fact, insurance companies often back municipal bonds in case they default. Furthermore, if you purchase a corporate bond with a company with a low credit rating, you are facing a higher degree of risk.
ETFs are investments that are inherently diversified throughout the market. These funds ordinarily operate within certain verticals, such as information technology companies and energy companies or even specific bond types. These investments trade like stocks, whereas savings bonds don't often move. Because of this, ETFs give you maximum flexibility.
On the opposite end of the investment spectrum from savings bonds are stocks. These equity investments do not earn at a fixed rate, but rather are exposed to the ups and downs of the financial performance of a company. This chance for fluctuation illustrates that stocks have one of the strongest potentials for a high return but also for a plunge.
Savings Bonds: The Bottom Line
If you're new to investing or have no reason to be risky, savings bonds are a perfect choice for your investment portfolio. You can buy them via a user-friendly online process through TreasuryDirect, as opposed to other investments that typically require a brokerage account. This simplicity, combined with the ultra-low risk character of savings bonds, makes them well worth a look.
Tips to Become a Better Investor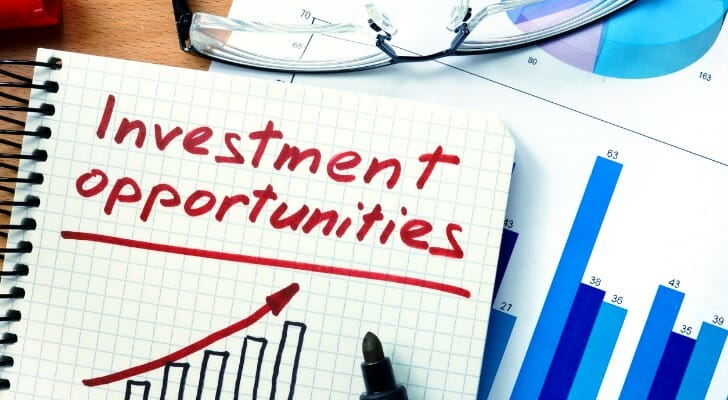 Becoming fluent with diversification is a great first step for anyone looking to step up his or her investment game. Diversifying is the process of spreading your investments out across the market. You do this to ensure that the health of your portfolio doesn't require the success of a specific investment type.
The SmartAsset financial advisor matching tool can pair you up with as many as three local advisors who are equipped to help you become a better investor. Simply answer the questionnaire regarding your needs, and you will receive your matches.
Photo credit: ©iStock.com/Shidlovski, ©iStock.com/golero, ©iStock.com/designer491