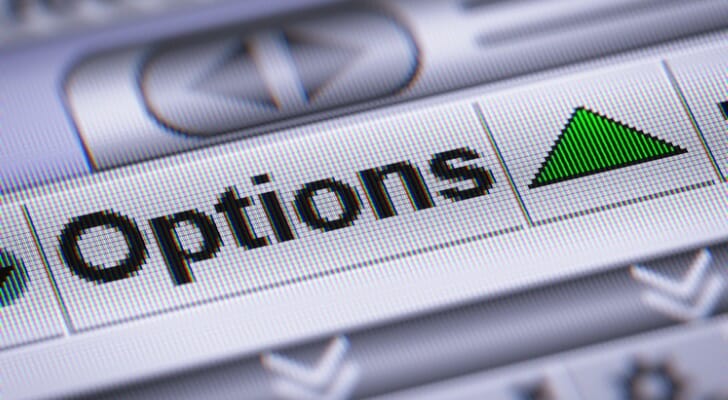 Options, which fall in the category of derivatives, have become one of the hottest securities online. In part this has to do with the rise of commission-free trading. Many services offer cheap trades on options contracts because, like equities, they make their money from other parts of the market. In part this has to do with a misimpression that options are a low-risk asset. Many retail investors see these contracts as a way to cash in on success and walk away from failure, which isn't entirely true. You can lose a lot of money on these products.
That said, options contracts are much safer than some of their even more speculative counterparts. Specifically, unlike the futures market on which they're based, options let you fix your potential losses in advance. In this way options behave more like stocks. You can only lose the money you've invested up front, whereas with assets like futures and shorts your potential losses are unknown and unknowable.
Options can be a bigger risk than they seem, which makes it a serious problem when platforms like Robinhood push this asset on new investors. But once you understand how they work, options can be a fantastic addition to any portfolio. If you're looking to trade them, here are some of the best platforms for doing so.
A financial advisor can provide invaluable guidance on which trading platform best suits your goals, experience and planned level of engagement.
Best Dedicated Platform: tastyworks
Pros
As an outside matter, why do so many trading platforms seem allergic to capital letters? When and how did majuscule typeface become a financial liability?
Grammatical peccadilloes aside, tastyworks is an outstanding tool for options traders. While tastyworks does allow you to trade equities and ETFs, the platform is designed around and for options trading. This has some of the most comprehensive data sets for technical analysis of any options trading platform we have reviewed, along with well-designed and customizable presentation.
The tastywork system supports complex and sophisticated trading positions, allowing expert traders to perform at a high level. At the same time the platform's partner site tastytrade provides an outstanding range of educational resources to help even the most advanced investor further their knowledge. This makes for a powerful toolkit — and one that any serious options trader should consider.
Cons
This is not an inexpensive platform. The tastyworks' commission structure varies based on the exact position you take, but prices can range from $1 – $2.50 per contract. This is considerably more than the $0.50 – $0.65 that many full-featured platforms offer, although high-volume traders will appreciate the caps that tastyworks places on commissions.
It's also not the best platform for novice and light investors. Despite its outstanding educational resources, new traders will get the most value out of tastyworks if they plan on scaling up to sophisticated and volume trading.
Best General Platform: E*TRADE
Pros
Until recently, options were a relatively niche asset traded primarily by sophisticated traders. Many tools reflect this, providing an in-depth experience at the expense of accessibility. Now casual traders have begun integrating options into their portfolio, and that means a generalist platform is in order.
E*TRADE accomplishes that goal well. Generalist investors will find this platform outstanding for building wealth overall. Meanwhile, the included tools for trading options are powerful and diverse with excellent data sets. E*TRADE's trading platform is well designed for retail investors, with plain-language explanations and clear design.
This explanation-oriented design is particularly useful for ordinary investors. Tools like Snapshot Analysis focus on helping investors understand the position they're taking, and what their profit/loss potential looks like. For someone looking to round out their general portfolio with a new asset class, this is a terrific approach to trading.
Cons
E*TRADE isn't the best platform for complex or high-volume traders. Sophisticated investors will find that the design errs on the side of handholding, slowing down their trading in favor of explanatory content.
In addition, E*TRADE is not the cheapest platform for options trading. The platform's rates are right in line with the market standard at $0.65. While this is fine for standard options trading, high-volume traders can find a better deal with a more dedicated service.
Best Casual Platform: Webull
Pros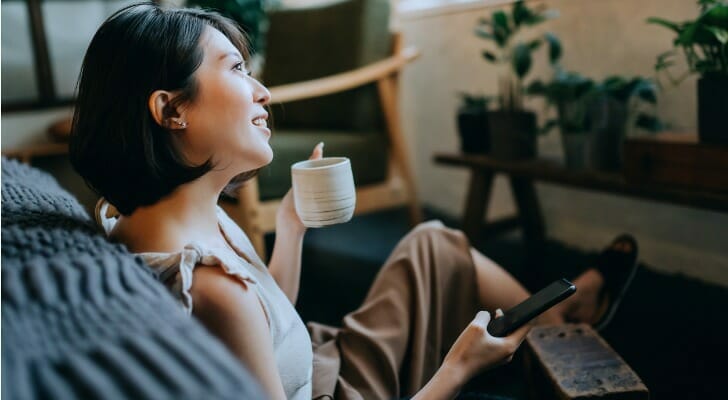 First off, Webull is one of the least expensive platforms you can find for options trading. The brokerage charges nothing, with only a minor regulatory fee attached (roughly $0.04 per contract). Beyond that, Webull is a well-designed trading platform built around mobile trading. This is a space that has often been dumbed down, with many comparable products offering nothing more than line graphs and basic price histories. Webull provides sophisticated tool sets, with candlestick charts and substantial technical data. The result is a well-balanced platform that gives you the casual access of mobile trading but also many of the serious tools available to sophisticated traders.
Cons
It's important to understand that this product cannot replace a full-feature platform built around a desktop or web-based interface. While Webull is well designed for a mobile platform, sophisticated investors will quickly bump into the limits of Webull's trading tools and data sets.
If you're looking for a way to casually manage your options investments, or if you need a mobile-based trading platform, Webull is for you. If you need a real depth of resources, you will quickly find its limits.
Best Platform For Beginners: Ally
Pros
Ally's platform offers a wide range of services, including the relatively rare feature of including both a robo-advisory and full-featured trading in the same platform. This alone recommends it to novice traders, who can begin by having their money automatically managed and segue into a more hands-on approach as they learn the market.
However, what makes this service truly stand out is its range of explanatory tools and strategies. Ally could have been built specifically for beginners. Tools such as the profit/loss graph and the probability calculator help investors understand the positions they're taking. Meanwhile pre-built templates both help new investors build options positions and explain how those strategies will affect their investment portfolio.
To top it all off, Ally offers one of the more competitive pricing schemes on the market. At $0.50 per contract, they are below the market standard (which hovers around $0.60 – $0.75).
Cons
There is a degree of incompatibility between helping new investors and serving experienced ones. Ally's highly accessible model will likely get in the way of sophisticated traders in the same way that E*TRADE's will, slowing them down because of the very same interface design that helps new traders understand the system.
At the same time, while Ally offers a solid platform, this is not one of the best trading products on the market. Investors who choose to manage their portfolios here will have to strike that balance, taking on one of the better options trading platforms while also using middle-of-the-road software overall.
Best Platform For Price: Interactive Brokers
Pros
It's difficult to recommend the best low-cost platform when it comes to options, or any investment. Trading for free isn't good enough. You can spend nothing on an options contract by simply not investing your money in the first place. No, a truly great low-price platform has to offer the best possible intersection of product and price, otherwise you're just using a product that's likely to lose you money.
Interactive Brokers sits in that sweet spot. This platform offers some of the best prices for options trading on the market, going as low as $0.15 per contract depending on your specific subscription plan. At the same time it also offers a complex and sophisticated tool kit that allows you to invest with confidence. Interactive Brokers is not the best options trading platform on the market, but it offers all of the data that a standard trader will look for on pricing, volatility and more. Its trading tools are well designed and easy to navigate, and while it doesn't have the sophistication of a tastyworks or the ease of an Ally, Interactive Brokers finds a solid middle ground.
If keeping costs down is important in your trading, Interactive Brokers is hard to beat.
Cons
While Interactive Brokers is the best platform for its price on the market, it's hard to think of an investor who will truly be best served by this product. Traders who want to emphasize volume will want to really maximize their profit potential with a tastyworks or E*TRADE, for example. While those who are still new at this, and so don't want to spend a lot of money on a fancy platform, will probably be better served by Webull or Ally.
Interactive Brokers is a terrific middle-of-the-road product at a great price, but that inevitably means that there's something better out there for just about any profile of trader.
The Bottom Line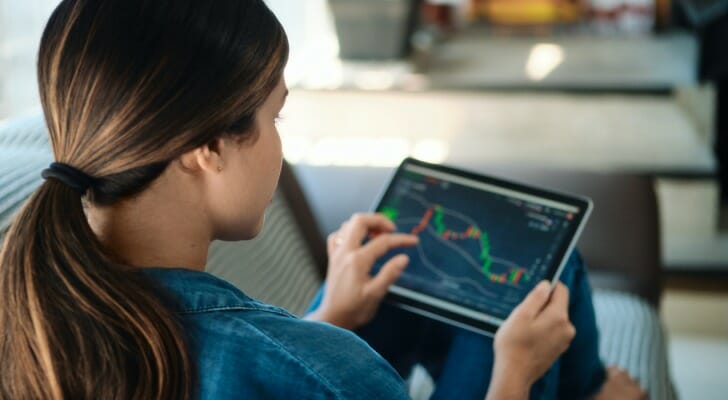 Options trading has come into its own in recent years. Investors who are just learning the ropes will enjoy Ally's clear explanations, while those who want to integrate options into their existing portfolio to maximize returns will probably be best served by E*TRADE. Price conscious traders should take a look at Interactive Brokers for its great combination of tools and rates. Those who want to invest on the go will love Webull's clean mobile design, while high-powered traders should download tastyworks' platform today.
Tips for Investing
Ally and other platforms may hook you up with a robo-advisor, but we can connect you with the old-fashioned type (a human financial advisor). With SmartAsset's matching tool you can find a financial professional near you – in minutes – to help you make sense of the market and how your money works within it. After all, even the best portfolio can use a good checkup every now and again. If you're ready, get started now.
Whether you're considering getting started with investing or highly experienced, an investment calculator can help you figure out how to meet your goals. It can show you how your initial investment, frequency and amount of contributions plus risk tolerance can affect how your money grows.
Photo credit: ©iStock.com/PashaIgnatov, ©iStock.com/AsiaVision, ©iStock.com/diego_cervo