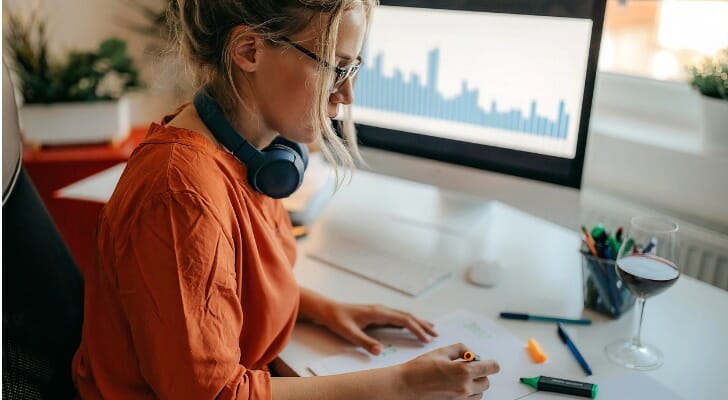 Your brokerage should offer easy-yet-sophisticated tools to manage your money and, ideally, nothing else. It certainly should not remind you of a used car dealership or the desperate hustle of some personal trainers at the gym. A trading platform known as tastyworks launched by investor education site tastytrade, takes the opposite approach. With its flashy advertising for free shares, free laptops and free cars (even placed within the trading platform itself), it feels, initially, like a low-rent operation looking to capture investors who simply don't know any better.
And that's unfortunate, because underneath the website's Spirit Air vibe is an extremely sophisticated derivatives trading platform. Contrary to first impressions, this service is absolutely not for the newcomers and the inexperienced. But if you're looking for a place to trade options by the pound, tastyworks might be an appetizing choice for you.
Make sure you and your spouse have a strong financial plan in place. Speak with a local financial advisor today.
Services & Features: What Does tastyworks Offer?
Tastyworks is a feature-limited investment platform. While it supports some additional asset classes, this service is built primarily for highly active traders who work with derivatives. Its interface and tools are all geared specifically around options trading, and in this space tastyworks does an excellent job.
This platform offers four asset classes to trade: options, futures, stocks and exchange-traded funds (ETF). There are no mutual funds, bonds or currencies. This is fitting for tastyworks' overall emphasis on high-volume, high-speed trading. This is not a service for your buy-and-hold accounts, and it trends away from the assets that would support this style of investing.
Like most platforms built around high-volume trading, tastyworks emphasizes technical anaylsis. Investors will find very little (if any) fundamental analysis, news or third-party information in the tastyworks trading screen. However, this system does provide you with an enormous amount of technical data on which to make your decisions. This is particularly geared towards volatility, and you can quickly and easily find just about any amount of information a trader could want on pricing, volume, volatility, critical ratios, Greeks and more. While this amount of information can be overwhelming (more about that later) it is very nearly complete.
The one big piece of technical data missing from tastyworks is Level II quote data. This real-time insight into the behavior of market participants is generally not an issue in a trading platform. However, tastyworks isn't trying to be just any other trading platform. Given its desired market of high-sophistication, high-activity options traders, the absence of Level II data is noteworthy.
Tastyworks particularly stands out in its emphasis on helping traders create sophisticated options positions. While the trading tickets for this service are serviceable and unremarkable when it comes to trading equities and ETFs, tastyworks makes it as easy as possible to create sophisticated positions with options and futures contracts. Many multi-leg options positions have been built into the system, allowing you to open them with the click of a menu option, while others are easy to enter based on pre-built settings. While this isn't necessarily the most important feature in a trading platform, it streamlines the process of entering and exiting your positions significantly.
Tastyworks has also embraced the era of social investing. Through its Follow feature you can see what the company's own employees are trading at any given moment. Not only can you see the positions that tastyworks executives have opened and closed, but the system allows you to copy their trades with the push of a button. In any given employee's trading window you can click to enter an order duplicating their trades.
Finally, investor education in tastyworks is handled almost entirely through the site's partner tastytrade. This site offers videos and articles (including daily live content) that cover a wide range of investment-related topics.
Finally, tastyworks offers three main portals through which to trade: desktop, browser and app-based. Each accesses the same trading platform, however, they very in degrees of depth. Users will find the most data and tools in the desktop trading screen. This is where tastyworks has included customizable charts and all of its considerable volume of data sets. The browser-based trading screen is also quite substantial, but it lacks some of the data, charts and customization of the desktop tool, while the app-based interface is clearly the most lightweight version of this trading platform.
Fees: How Much Does tastyworks Cost?
There are usually four types of fees to look out for when choosing a trading platform. You should look out for these when evaluating any investment or trading service:
Trading fees. Any fixed charge attached to each trade that you make. This can come in the form of a flat fee or what's known as the "spread." This is when your broker charges you based on the difference, if any, between the buying and the selling price of an asset.
Trading commissions. This is when a broker will charge you a percentage based on the volume or value of each trade.
Inactivity fees. Any fees that the broker charges you for not trading, such as for keeping money in a brokerage account.
Non-trading/Other fees. Any form of fee for trading on this platform not covered above. For example, a brokerage might charge you for making deposits into your brokerage account, taking money out of it or signing up for additional services.
The fee structure for tastyworks emphasizes large-scale trading.
This platform charges nothing to trade stocks and ETFs, while options contracts have a more complex pricing scheme. Different options will incur different charges. Options on stocks, for example, have a commission of $1 per contract, while options on futures cost $2.50. There is a cap, however, of $10 per leg on equity options, maximizing the amount you can spend on any given trade regardless of how many contracts you actually buy.
Futures contracts cost $2.50 per contract, broken into a $1.25 commission to open and another $1.25 commission to close the position. Margin rates start at 11% and decline based on your account balance.
There is no minimum balance required, nor does tastyworks charge for any standard account activity like depositing or withdrawing money. It does charge for certain less common account management practices, and you can see the full list of charges here.
Effectiveness: How Well Does tastyworks Work?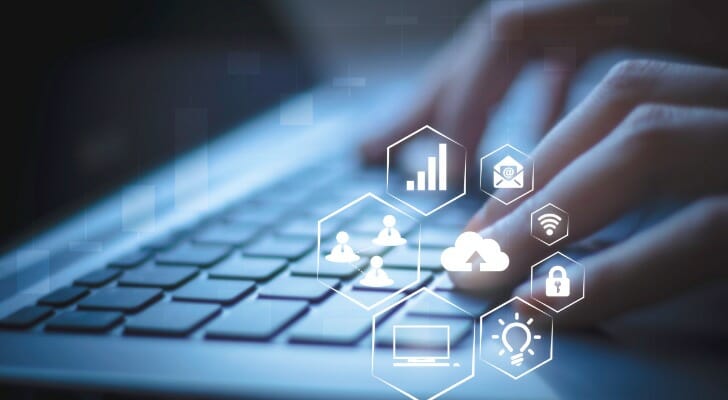 This platform is complicated. There is simply no way around it. It supports a truly vast array of options for viewing trading data, not to mention a large amount of raw data to organize. The platform natively offers multiple different ways to see the same data, including graphical trading interfaces which are interesting (if somewhat unnecessary). You can compare different positions on the same asset, look at multi-leg options strategies in a single screen and build customized charts to meet your individual trading needs.
But there's very little handholding here. If you don't understand what this avalanche of data means, and if you can't tell the difference between a long position and an iron condor, tastyworks is not going to help you figure it out.
That's sort of the point. This is a platform specifically built for a certain type of trader. If you are a high-volume, high-sophistication options trader, this platform might work very well for you. It is cheaper to trade options here than on most comparable systems, and everything from the data presentation to the order tickets has been built to help investors build sophisticated derivatives positions. Even the pricing emphasizes large, frequent orders.
If you want to do anything else, however, this really isn't the platform for you. Even stocks are clearly an afterthought. Despite the fact that it technically offers IRA retirement accounts, and you can order mutual funds by calling their live brokers, the tastyworks platform does not support long-term assets. Meanwhile, novice investors will find themselves absolutely at sea, with relatively little to help them understand the difference between table trades and curve trading, or why their asset screen offers Delta, Theta and Iron Condor.
If you understand those first two data points, and would get utility out of a drop-down menu for the third option, give tastyworks a look.
Bottom Line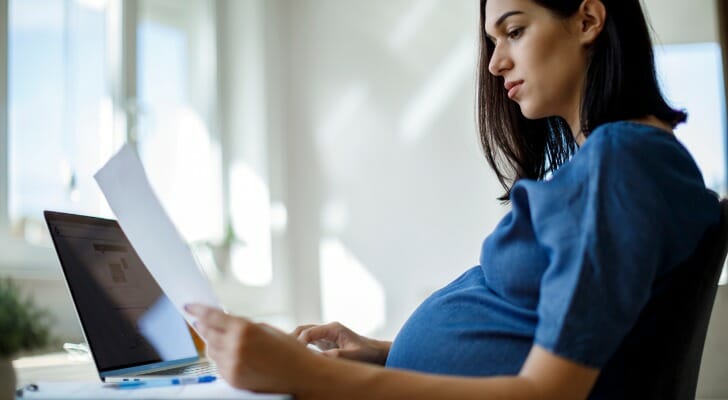 Ultimately, tastyworks is a trading platform designed entirely around high-volume options trading. While it supports stocks and ETFs, this platform is by and for experienced investors who want to trade lots and lots of derivatives. It's well built for this purpose, so if that sounds useful give it a try. But retail investors who don't have the knowledge or liquidity to day trade options contracts should take a pass on this one.
Tips for Investing
If tastyworks doesn't seem like a good fit for you, here's an online brokerage comparison tool to help you find the best trading platform given your goals, resources, investing style, time horizon and risk profile.
You know who doesn't worry about copy trading? People getting their very own original advice. SmartAsset's matching tool matches you with up to three vetted financial advisors who serve your area, and you can interview your advisor matches at no cost to decide which one is right for you. If you're ready to find an advisor who can help you achieve your financial goals, get started now.
Photo credit: ©iStock.com/StefaNikolic, ©iStock.com/PanAek, ©iStock.com/damircudic