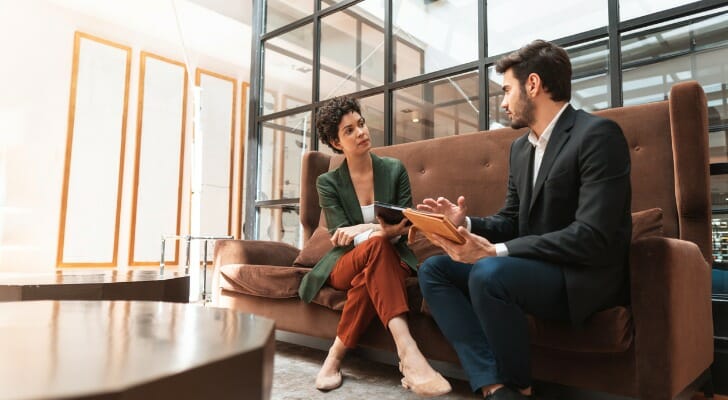 There are many different kinds of financial planning services, but wealth management is one of the most comprehensive. This offering typically includes advice on multiple financial matters at once, such as planning for retirement, investment management, financial planning, estate planning and more. While wealth management is typically reserved for the more affluent, almost anyone can benefit from the service in one way or another. If you're interested in wealth management or other services from a financial advisor, try using SmartAsset's free advisor matching tool.
What Is Wealth Management?
There a wide range of professionals who can provide financial advice, including financial planners, asset managers, investment managers and brokers. While each of these professionals offer their own specialties, wealth managers often provide holistic services.
This means that instead of focusing on a specific type of advice, such as retirement planning, portfolio management or estate planning, wealth management rolls all of these important needs into one. A wealth manager can work with you during every step of your financial journey to make sure you're prepared for what lies ahead.
If you're searching for a wealth manager, you may find that their minimum relationship sizes are quite high. That's because they usually work with affluent people and their families, who are also referred to as "high-net-worth individuals." In turn, it's not uncommon for a wealth management firm to ask for a minimum in the range of $1 million or more.
In addition to the aforementioned financial requirements that are needed to gain access to wealth management, you'll need to be transparent with your advisor about all of your money and goals. In many cases, this means giving them the ability to make investment decisions on their own, though some advisors offer non-discretionary management.
What Needs Does Wealth Management Address?
As noted, wealth management is a comprehensive advisory offering that covers a wide range of services. Each of these services is designed to hit on a specific area of your finances. At the same time, though, they are all built to work together towards your ultimate objectives.
Services that may be part of your client-wealth manager relationship include:
Retirement planning
Investment management
General consulting
Tax planning
Business succession planning
Education funding planning
Debt consolidation and management
Liquidity planning
Wealth management also gives you access to a dedicated wealth planner who can guide you through any financial issues you may need advice on. Having this level of close support could be incredibly helpful, as they'll be extremely familiar with your overall financial situation. In addition, this consolidates your services at a single firm, making it easier to view your finances holistically.
The Wealth Management Process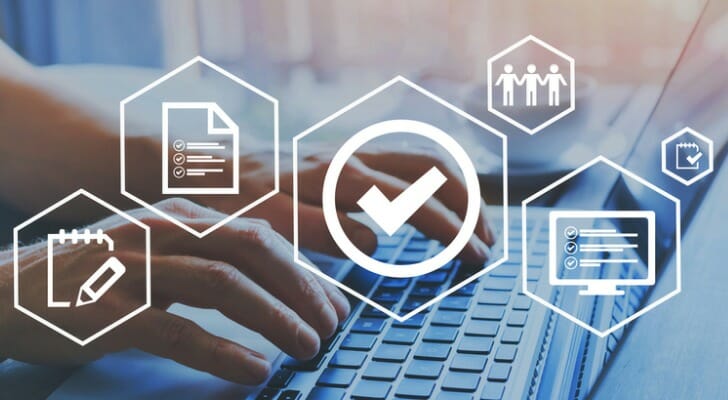 While every wealth management firm may have a slightly different process when it managing clients' needs, most follow a path that resembles the following:
Gather data
Determine the client's objectives
Analyze the client's current situation
Create and recommend a complete plan for the future
Implement the plan
Monitor the Plan
As you'd expect, every wealth management relationship begins with gathering information about the client's financial situation. This includes discerning their risk tolerance, income needs, time horizon, goals and other characteristics. This process can also involve looking at the client's current loans, bank accounts, investments and more.
The more information a client can provide to their wealth manager, the better and more comprehensive the wealth management services will be. From here, advisors and wealth managers will devise a plan and work to implement it. These plans often include both long- and short-term plans.
Another key to the wealth management process is the fact that these relationships are typically ongoing. Given the comprehensive nature of wealth management services, wealth managers will consistently update the plans that they've created for you. By adjusting for changes in a client's financial situation, advisors can ensure that they're providing timely and effective advice.
Alternatives to Wealth Management
Wealth management can often be prohibitively expensive for people who don't have substantial wealth. This also means that those with a relatively simple financial situation might find these services to be unnecessary. That said, there are a number of different options out there for people who are nonetheless interested in planning for their financial future.
While wealth managers provide many different types of services, each of them can likely be had on a standalone basis at a financial planning or investment-centric firm. This will undoubtedly cut down on the cost of these services, though you'd miss out on the holistic nature of wealth management. Despite this, a one-off client-advisor relationship might be right for some people.
If you're interested in the above, try finding a financial planner or investment manager. The minimums with these types of advisors are often much lower than their wealth manager counterparts. And while a wealth manager typically charge a percentage of your assets, pure financial planning services may be charged as a fixed our hourly fee.
Cheaper still are robo-advisor services, which automate the management of your investment portfolio. Firms like Wealthfront and Vanguard have robo-advisor services that adhere to specific strategies and make trades for you. For your financial plan, programs like Mint can help you track and manage your spending and savings, all for far cheaper than a wealth manager or even a financial planner. However, in both of these cases, the services you receive won't be near as personalized as what a dedicated wealth manager can provide.
Bottom Line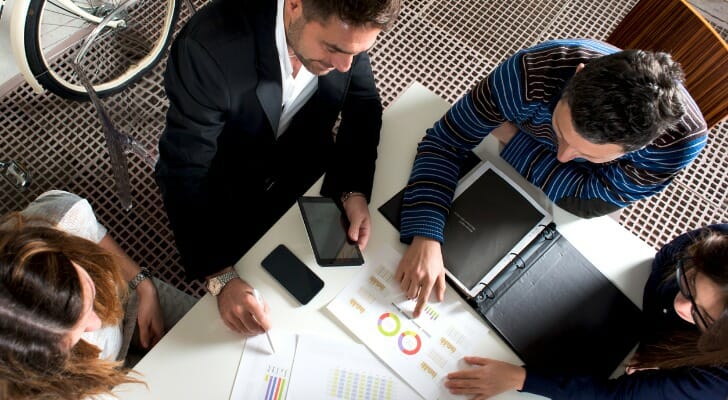 Wealth management is a comprehensive service that can be incredibly helpful in aligning all of your financial planning and investing needs. While other services may only focus on certain parts of your financial journey, wealth management is designed to go above and beyond. Although these services may be expensive and are often restricted to people above a certain net worth, it can be worth it if your finances are complex enough that you need an extra hand in sorting through it all.
If you don't think you're ready to work with a wealth manager, you may opt for cheaper, less comprehensive options. For example, you can also work with a financial planner or investment manager if you only need help with a specific aspect of your financial picture.
Tips for Finding a Wealth Manager
Photo credit: ©iStock.com/MesquitaFMS, ©iStock.com/anyaberkut, ©iStock.com/SeanShot