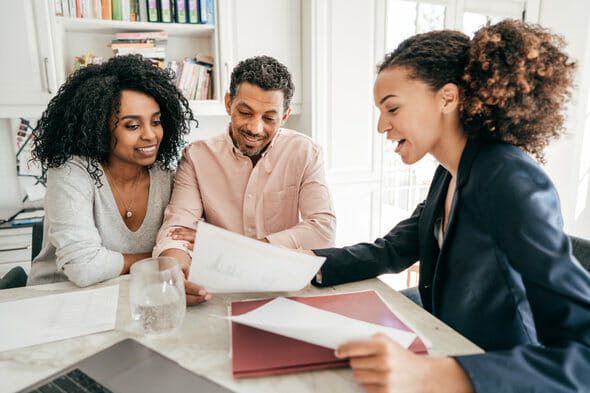 Financial goals are like New Year's resolutions: easier said than done. Building a financial plan can help bridge the gap between what you want to accomplish and what becomes a reality. A financial plan outlines the steps you should take to achieve your goals, reaffirming that your desired future is attainable. Unfortunately, most of us lack the time and know-how to develop a financial plan. That's where financial professionals come in, offering advice and recommendations on everything from budgeting to retirement savings and investing.
However, it can be harder than you might expect to find the right financial professional for your needs. The field is rapidly expanding and job titles can be vague. For instance, what is a financial consultant? Does that differ from a financial advisor? Do you need someone with a certified financial planner (CFP) designation to build your financial plan? Below, we explore the differences between these terms and how to find the right person for your financial needs.
What Is a Financial Consultant?
Financial consultant is a somewhat antiquated term that's largely been replaced by the term financial advisor. Financial consultants may work for a firm or as self-employed contractors and their clients may be companies or individuals. In short, financial consultants offer personalized advice to help investors build wealth. They may offer financial planning, identify well-suited investments and guide insurance decisions. They often direct the buying and selling of investments, like stocks and bonds, on their clients' behalf. Some sell financial products.
A financial consultant usually meets with clients to assess their financial situation before they make any recommendations. Any time a client experiences a major life change (marriage, job change, family growth), they'll likely request another meeting. Consultants also spend time marketing their businesses. They often travel and work outside normal business hours to accommodate their clients' schedules.
A Brief History of Financial Advisory Terms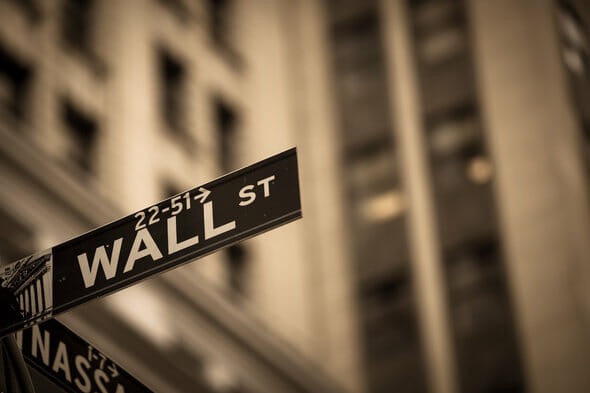 Originally, the person who did the job described above was referred to as a stockbroker or just a broker. At some firms, they were called account executives or registered representatives. Even retail bankers, insurance agents and accountants offered financial products and advice.
The investing industry went through a re-branding in the '80s. Many financial professionals changed their titles from stockbroker or account executive to financial consultant. They hoped this would shift their image from transaction-driven salesmen to highly trained financial professionals with valuable investment skills and advice. This title didn't stick for long though. By the '90s, people began to refer to the role as a financial advisor. Because a consultant's advisory skills were chief in importance, this seemed like a natural progression.
Eventually, pressure mounted for these professionals to adhere to fiduciary standards. There previously hadn't been much coordination or regulation among professionals. Thus, they developed a reputation for giving biased advice to sell more products even if the products didn't fit the needs or circumstances of the consumer.
Financial Consultant vs. Financial Advisor
The terms financial consultant and financial advisor are almost synonymous. In fact, many financial advisors actually refer to themselves as consultants. Both financial consultants and financial advisors help others make educated financial decisions, particularly investment decisions. Many are experts in comprehensive financial planning. You'll likely need to look into financial advisors' education, experience and certifications to differentiate which one is right for you.
Both consultants and advisors may have studied economics, accounting or finance in college. It isn't uncommon for them to earn MBAs, and many hold advanced certifications. One of the most highly regarded certifications is the certified financial planner (CFP) designation, but there are many others of value.
For instance, the chartered financial consultant (ChFC) designation was introduced in 1982 as an alternative to the CFP mark. The Institute of Financial Consultants issues ChFC designations after a candidate has completed five online modules, done 20 hours of continuing education and passed an online test. The core curriculum for the CFP and ChFC designations are the same, but ChFC certifications require a few additional elective courses in financial planning. The consultant designation doesn't require a comprehensive board exam like the CFP designation does though. Both CFPs and ChFCs are qualified to analyze your financial situation and give advice.
How to Find a Financial Consultant or Advisor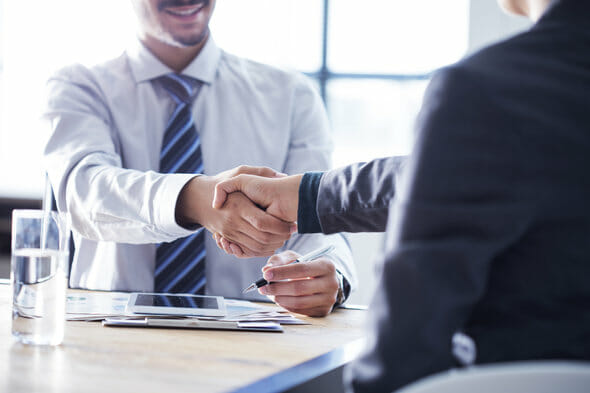 Everyone has a unique financial situation. Some financial consultants and advisors have a specialty or only work with certain levels of investors. You'll need to find a financial advisor who works for you. You can use online search tools or ask for referrals from friends and family who are in a similar stage of life and financial circumstance.
Once you have a few options in mind, look them up online and get a sense of their services and experience. Then, prepare a list of questions to ask about their fee structure, account minimums, expertise and certifications and investing philosophy. You'll want to meet a few options in person before you make a decision.
Tips for Choosing a Financial Advisor
Look for advisors bound by fiduciary duty, as this requires them to put their clients' best interests before their own. All of the financial advisors available via SmartAsset's financial advisor matching tool are fiduciaries. The tool can help you find a person to work with to meet your needs. First you answer a series of questions about your situation and your goals. Then the program narrows down your options to three advisors who meet your needs. You can then read their profiles to learn more about them, interview them on the phone or in person and choose who to work with in the future. This allows you to find a good fit while the program does much of the hard work for you.
Make sure you fully understand a financial advisor's fee schedule before you agree to work with them. Fee-only financial advisors solely earn money from the fees that their clients pay to them. Fee-based advisors may also make money from commissions earned from selling products or trading securities in clients' portfolios. This could create potential conflicts of interest.
Do your homework. You should always look a firm's Form ADV, SEC-filed paperwork that all registered firms are required to fill out. In this two-part report, you can learn everything from how the firm will allocate your assets to whether it has an on-staff expert on retirement planning.
Photo credit: ©iStock.com/kate_sept2004, ©iStock.com/billnoll, ©iStock.com/seb_ra