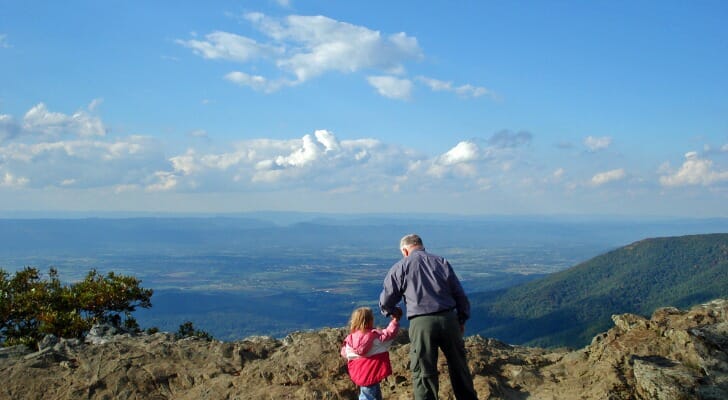 If you love the outdoors and want to stay active, you may consider spending your golden years among the pristine landscapes of Virginia. To help you narrow down your choices, we compiled a list of the top 10 best places to retire in Virginia. These locations offer great leisure activities for those in their post-work life with offer easy access to nature, as the state is home to plenty of national parks. And you have miles upon miles to hike, the Blue Ridge mountains to climb and numerous luxury golf courses. As the site of several Civil War battles and the birthplace of George Washington, Virginia can also suit all you history buffs out there with its museums and monuments. In addition, the state offers plenty of financial advantages to help you preserve your nest egg.
You'll pleased by Virginia's retirement tax friendliness. First of all, the state doesn't tax Social Security benefits. And you can deduct up to $12,000 in pension and other retirement income from your state taxable income if you're a senior. Though the state is generally a good place for retirees to put down stakes, some locations are better than others. So read on to learn about the top 10 best places to retire in Virginia and why they made the cut.
And any time you're handling serious retirement planning, you can benefit from the expertise of a financial advisor. You can use our free financial advisor matching service. Or you can review our study of the top 10 financial advisor firms in Virginia.
How We Determined the Best Places to Retire
The retirement experts at SmartAsset studied several factors important to retirees in Virginia. For instance, we looked at the ease of healthcare access, number of retirement-focused recreational centers and overall tax burden. The result was a list of the top 10 best places to retire in Virginia. Each one of these stood out for several reasons, including the number of attractions available, access to heath care percentage of fellow seniors in the population.
1. Fairfax County
If you're looking to retire in the great outdoors, Fairfax County may be the perfect place for you. The region houses many national parks, including Great Falls National Park and Mason Neck National Wildlife Refuge, the nation's first sanctuary for bald eagles. You can also visit the Smithsonian Air and Space Museum.
You'd also have more than 300 miles of hiking trails to tackle as you stay active. In fact, the Fairfax County Park Authority runs more than 400 parks among more than 20,000 acres. Some feature wildlife preserves and working farms. But nature isn't Fairfax's only perk. You also have more than 200 regional shopping centers. And don't worry too much about your wallet. The region's mid-range 16.7% tax burden falls well below that of major cities. So it would behoove you to invest in tax-advantaged savings vehicles like a 401(k) or individual retirement account (IRA). These can help add to a holistic retirement plan especially if you have a pension.
In fact, the Virginia retirement system is among the top 50 largest public or private pension funds in the world.
And where can you use your hard earned savings? At tons of recreation centers, including an ice-skating rink and Wolf Trap National Park for the Performing Arts. You also have more than 800 playgrounds you can bring the grandkids to. And if you need it, Fairfax has more than 13 medical centers per 1,000 people. Overall, Fairfax County is definitely the place to retire in if you love the outdoors and still want some action in your life
2. Falls Church
Falls Church is another great spot in Virginia for outdoor enthusiasts. You'd also have access to luxury golf courses and more than 55 retiree communities. And according to a study by Niche.com, median rent stands at about $1,500. In fact, the study reported that 40% of residents rent their homes while 60% buy homes. But Falls Church also boasts an urban feel. So it's perfect for the person who also likes a vibrant city lifestyle.
3. Abingdon
If you're into the arts and love festivals, Abingdon may be the place where you'd want to spend your golden years . It may even be among the best places for creatives. Every year, the town hosts a handful of special events, including the Virginia Highlands Festival, which can trace its roots back to the 1980s. And when you're not parading, you can enjoy Abingdon's many cycling and hiking trails. The town even hosts several fiddlers conventions. You can also hike the Virginia Creeper Trail and the Appalachian trail or go horseback riding. In fact, Jefferson National Forest offers one of the biggest public tracks in the Eastern United States. In addition, the local community college offers several continuing education opportunities for seniors. So if education seems like a piece to your retirement puzzle, you can start saving now by opening a 529 college savings plan for yourself. They're not just for kids. 529 plan rules allow adults to save for their own education.
4. Williamsburg
A great place to stay healthy during retirement is Williamsburg. In fact, the Centers for Medicare and Medicaid Services gave it a high rating for healthcare. Overall, Virginia stands as a tax-friendly state. And one way to maximize the state's tax benefits and Williamsburg's vast access to healthcare is by opening a health savings account (HSA). The federal government won't tax your earnings nor your withdrawals as long as you use them for qualified health expenses. You can also stay healthy by making the most out of Williamsburg's many opportunities for exercise. And it's also home to William & Mary, one of the nation's oldest colleges. Seniors can audit classes for free there.
5. Bedford
If you're a history buff, Bedford has some must-see destinations. These include the National D-Day Memorial honoring the soldiers who lost their lives during this historic battle. In fact, Bedford and surrounding areas sacrificed more soldiers per capita than any other region in the United States. In addition, Bedford offers sites like Thomas Jefferson's Summer home. Bedford also houses several historical associations and museums. And when you're not appreciating history, you have vast pockets of nature to explore. Bedford is home to more than many national parks. And the adventurous can explore the Peaks of Otter near the Appalachian Trail. More than 6,900 acres of national park and almost 21,000 acres of national forest surround this popular mountain destination. And if you get injured along the way, Bedford offers nearly three medical facilities per 1,000 people.
6. Fredericksburg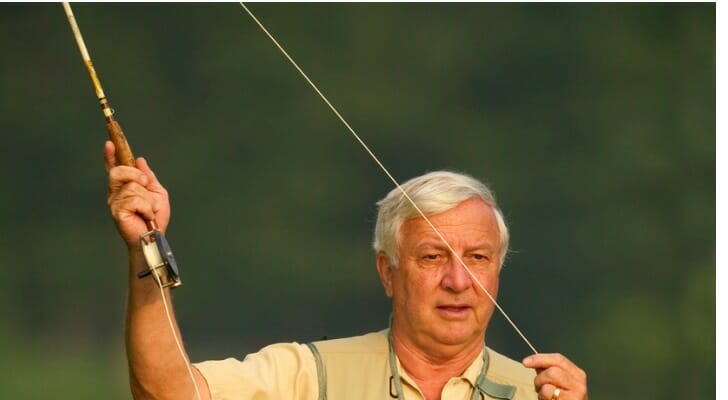 Another key spot for history enthusiasts to retire in Fredericksburg, where you can find a 40-block national historic district nestled in its downtown area. And presidential history buffs will be happy to know George Washington was born nearby. The area was also a strategic stronghold during the Civil War, and many museums in Fredericksburg reflect the region's significance to that time period. You can also find several National Military Parks. The region is also known for its healthcare access. It supports more than 8.03 medical facilities per 1,000 people. According to our research, the region has considerably more hospitals than all the top-ranking places to retire in Virginia. In addition, you can find more than 40 retirement communities throughout Fredericksburg. Our research shows seniors make up nearly 15% of the local population.
7. Vienna
Those who enjoy the arts or intend to focus on continuing education will feel right at home in Vienna. The town is home to more than 52 colleges and universities. In addition to education, these institutions also offer ongoing cultural events from concerts and plays to public talks. And like most of the best places to retire in Virginia, Vienna provides several opportunities to bask in nature and stay active. The region offers more than 100 golf courses within 30 miles. The city's downtown area also provides easy access to all D.C. metro area attractions. So you're unlikely to get bored while enjoying your golden years in Vienna.
8. Woodstock
Anyone who wants to stay connected to nature during his or her retirement years should consider spending them at Woodstock, Virginia. Rich in history, this town is situated between the Blue Ridge and Appalachian Mountains in Shenandoah County. Common activities include nearly year-round golf courses, kayaking, skiing, tubing, fishing and biking. So you'd be hard pressed to get bored in Woodstock. You can also easily stay active. For instance, you can hike more than 178 miles of trail among the George Washington National streams. The town also has plenty of museums dedicated to George Washington as well as the Civil War. Old Valley Pike offers an array of shops, galleries and restaurants.
9. Winchester
During the past few years, several organizations have recognized Winchester as a key retiree destination. Reader's Digest ranked it among the top 10 best small towns in America for retirees. AARP also named it one of the most affordable travel destinations in America for retirees. And it's not hard to see why the town gets its reputation.
Nature, arts and history buffs can all find something special here. For example, several museums depict the region's connection to the Civil War. In fact, Winchester was the site of battlefields that changed hands more than 70 times during the war. And about a dozen places in Winchester are listed on the National Register of Historic Places. Those interested in pursuing education can keep their brains active at one of its many colleges, including Shenandoah University. Or they can enjoy one of its many performance events. The town even hosts the Shenandoah Apple Blossom Festival.
Plus, Winchester has about six medical facilities per 1,000 people, making it a place with very easy access to healthcare services.
10. South Boston
And last but most certainly not least, you have South Boston. This small town in southern Virginia has a big city feel with tons of recreational activities to engage in regardless of age. And if you want to be around more fellow seniors, you're in luck: they make 18.5% of the population. The town also boasts about 0.50 recreational centers per 1,000 people. And history enthusiasts can bask in Virginia's past here. For example, you can visit the South Boston-Halifax County Museum of Fine Arts and History as well as the Crossing of the Dan Exhibit. And if you want to unleash the kid in you or spend some time with the grandchildren, you can check out the World of Sports. This attraction combines a theater, a bowling alley, a skating rink, arcade, restaurant and more.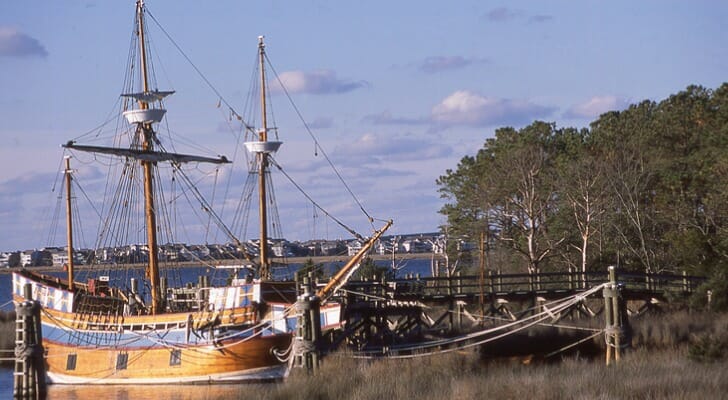 Retirement Tips
Considering recent tax reform and political efforts to make some changes permanent, it might be the best time to invest in a workplace retirement plan or a Roth IRA. You can make qualified withdrawals from these accounts tax free. These funds especially when combined with other sources of retirement income can come in handy. In fact, the Virginia cost of living ranks quite high among the 50 states.
One of the most important and potentially expensive tasks during anyone's retirement is staying healthy. Luckily, you can open an HSA account through a participating employer or at a bank. These accounts provide unique tax benefits while helping you save for future health expenses. You can even initiate an HSA rollover from an IRA.
Interested in retiring in Virginia, but not too familiar with it? Here's a list of top 15 things to know before moving to Virginia.
Retirement planning is among the most crucial aspects of anyone's financial life. If you'd like some professional guidance, we can help. You can use our SmartAsset financial advisor matching tool to get in touch with up to three advisors in your area. Each specializes in different areas of financial planning including retirement savings strategies.
If you still want to spend your golden years in a place known for history and the great outdoors, consider the best places to retire in Tennessee and the best places to retire in Colorado. The best places to retire in South Carolina and the best places to retire in Oregon may also suit you.
Photo credit: ©iStock.com/SKLA, ©iStock.com/Sportstock, ©iStock.com/Robert_Ford