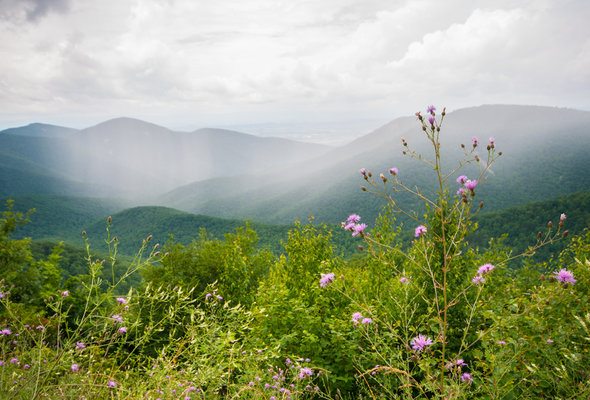 Virginia has a reputation for a well-educated population and a strong job market. This understandably makes it a fairly attractive state to make a move to. Of course, there's more than one way of living a Virginia life. The state features both small towns and sizable cities, conservative communities and liberal ones. However, there are a handful of things you'll want to be aware of prior to your big move.
Do you have questions about how a major move can affect your long-term financial plan? Speak with a financial advisor today.
1. Northern Virginia is in D.C.'s orbit, but there's plenty more to Virginia.
If you move to Northern Virginia, it might be because you work in D.C. The northern part of the state is definitely in D.C.'s orbit. That means, among other things, that home prices are high in Northern Virginia and traffic can be heavy. If that doesn't sound like your cup of tea, remember that there's more to the state of Virginia than just the greater D.C. area. You can settle in a small coastal town or in the Appalachian Mountains, for example.
2. Virginia is becoming more diverse.
Virginia's population is growing and it's becoming more diverse. Leading this trend are Hispanic Americans and Asian Americans who are moving to Virginia in greater numbers. The growing diversity in the state is part of why it has become more of a swing state in recent elections.
3. There's wine country in Virginia.
Think U.S. wine country is confined to California, Oregon, Washington and New York? Think again. Virginia has a growing number of wineries which, if not exactly world famous, provide plenty of fodder for day trips if you live in Virginia.
4. Virginia's beaches are nothing to sneeze at.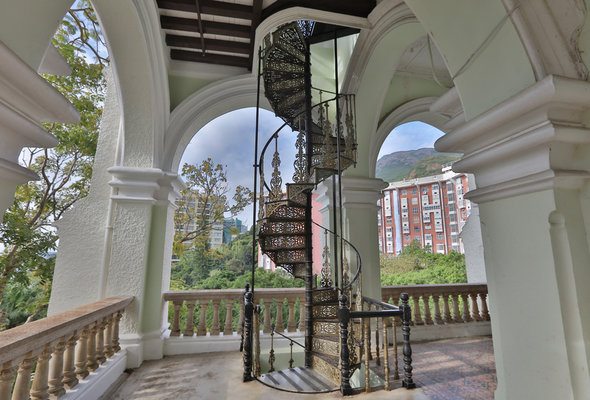 If you like the beach you'll love living in Virginia. Sure, it's not Fiji or the Caribbean but Virginia has some beautiful beaches. While you're on the Virginia coast you can go antiquing in quaint shops and eat some of the state's famous seafood. Here's hoping you like crab and oysters.
5. Higher education is thriving in Virginia.
Virginia is notable for the quality of its higher education. And if you live in Virginia your children will have discounted access to one of the best universities in the country – the University of Virginia. Founded and designed by Thomas Jefferson, UVA is worth visiting even if no one in your family is college-bound.
6. Virginia's military presence is sizable.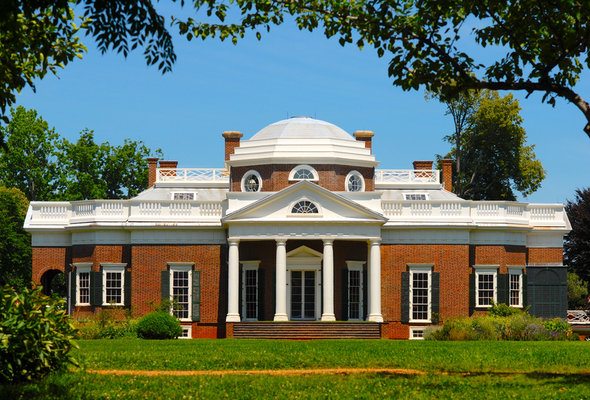 There are around 30 military bases in Virginia, so chances are good that you'll sense the military presence in the state. If you're moving to Virginia, it may be to one of the state's bases. But even if you're not a military household you may meet military families through your children's schools, in your places of worship or in local businesses.
7. Virginia is a great place to explore U.S. history.
Virginia is steeped in U.S. history. Lovers of presidential politics in particular will enjoy living in Virginia. You can tour the homes of Thomas Jefferson, George Washington, James Madison, William Henry Harrison, James Monroe, Woodrow Wilson and John Tyler.
8. Peanuts are big in Virginia.
Virginians love peanuts. No list of facts about moving to the state would be complete without a mention of Virginians' obsession with peanuts – boiled, roasted, salted and more. If you have a peanut allergy, take precautions when you eat out.
9. There's more for kids than just Busch Gardens.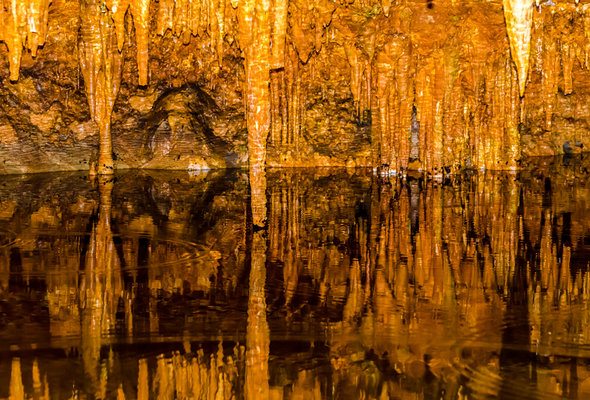 Virginia is famous for being home to Busch Gardens, but the amusement park isn't the only attraction that will keep kids happy in Virginia. There's the Virginia Aquarium, Colonial Williamsburg, Shenandoah Caverns and more.
10. Virginia is a great place for eaters.
Virginia is famous for certain foods, including crab, oysters, ham, peanuts and apples, as well as Southern classics such as fried chicken. The different regions of the state provide different delicacies and the climate is favorable to growing tasty produce. If you love eating, you'll love living in Virginia.
11. Traffic can be heavy.
Traffic in Virginia can be heavy, particularly in and around the bigger population centers. Driving into D.C. from Virginia can mean sitting in traffic for hours, depending on the time and the travel distance. If you're going to be commuting by car after moving to Virginia, it's a good idea to get into the habit of checking for traffic updates in the morning before you leave the house.
12. The cost of living is pretty high.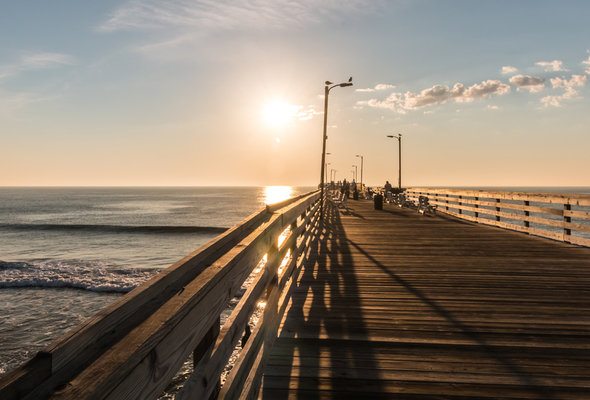 The cost of living in Virginia is above the national average. Of course, you can find communities with a lower cost of living, particularly in rural areas. But if you're moving to Virginia for a job, you might not have the luxury of picking a less expensive town or city. If you're planning to buy a home, you can use our Virginia mortgage calculator to see your potential monthly payments.
13. Virginia is a swing state.
Virginia is a swing state in presidential elections and shows no sign of becoming solidly red or blue in the near future. In other words, your presidential vote matters more in Virginia than it would in, say, California. Down-ballot races, too, are often hotly contested in Virginia.
14. The culture varies widely from place to place.
We've already touched on the divide between Northern Virginia and the rest of the state. And like many other states, Virginia has an urban-rural divide. There are deeply red pockets and liberal college towns. In short, Virginia has a range of cultures to explore and learn about.
15. The fall colors will blow you away.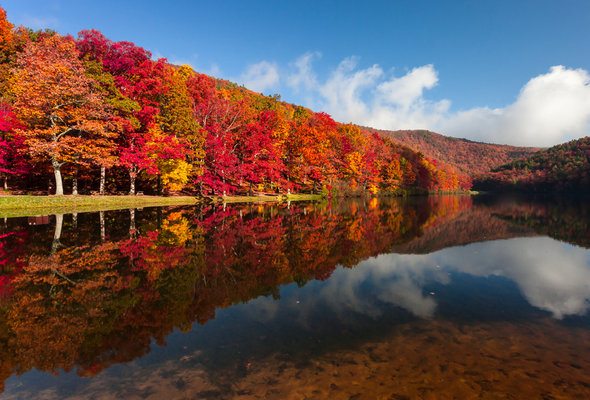 Your first fall after moving to Virginia will be a special one. You may even want to head to Shenandoah National Park for the full Virginia autumn experience. Virginia experiences all four seasons, so if you've moving to the state from someplace that doesn't have a fall season, you're in for a special treat.
Bottom Line
Ready to join the over eight million people who call Virginia home? Whether you're drawn to the beautiful scenery, the rich history or the robust economy, we're guessing you'll find a lot to love about your new home.
Financial Planning Tips for a Move
Before making a big move, you'll want to ensure your financial plan and budget are in order. A financial advisor can help you with these tasks. Finding a qualified financial advisor doesn't have to be hard. SmartAsset's free tool matches you with up to three financial advisors who serve your area, and you can interview your advisor matches at no cost to decide which one is right for you. If you're ready to find an advisor who can help you achieve your financial goals, get started now.
Budgeting is perhaps the most important thing you can do with your finances. However, it can be difficult to know exactly where to begin. SmartAsset's budget calculator can give you a great head start.
Photo credit: ©iStock.com/frwooar, ©iStock.com/seaonweb, ©iStock.com/John M. Chase, ©iStock.com/Raghu Ramaswamy, ©iStock.com/Sherry Smith, ©iStock.com/pabradyphoto