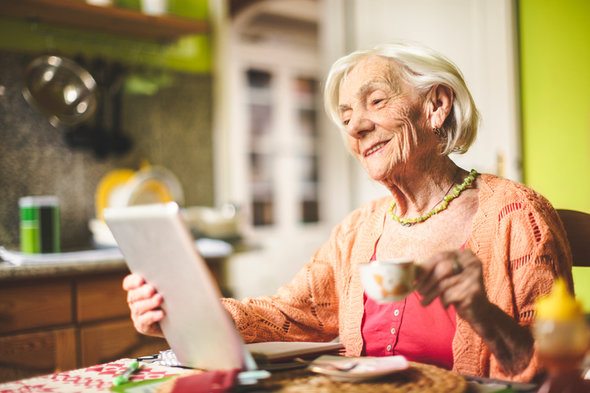 Few of us know how to make the most of our home equity. For example, seniors may not realize that they can borrow against the equity they've built in their homes and use that extra cash to supplement their retirement income. If you don't understand how reverse mortgages work, read on. We'll describe the types of reverse mortgages that are available to homeowners and discuss the upfront costs that borrowers should be prepared to cover.
Find out now: How much house can I afford?
Reverse Mortgage Definition
A reverse mortgage is a type of home loan available to seniors ages 62 and older. If you qualify for a reverse mortgage loan, you can borrow against the value of your primary home.
Homeowners with conventional mortgages pay off their loans by making monthly payments. Homeowners with reverse mortgages, however, pay no monthly bills. Instead, they receive extra income from their lenders through monthly payments, a lump sum payment or a line of credit.
Types of Reverse Mortgages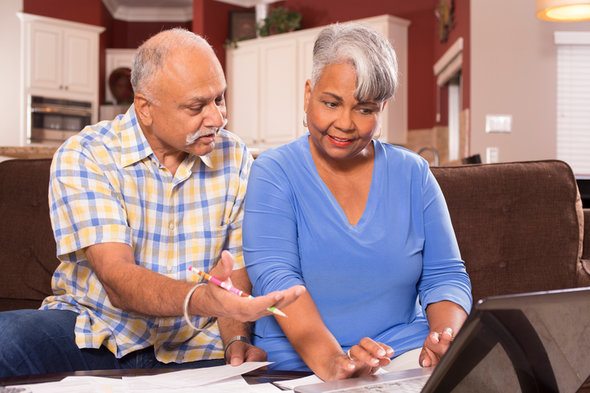 There are several different types of reverse mortgage loans. The cheapest of the three are single-purpose reverse mortgages. Some organizations, including nonprofits and government agencies, usually make these loans available to low- and moderate-income seniors. Qualifying borrowers are typically required to use their loans for a specific purpose, like paying property taxes or renovating their homes.
Homeowners who want a reverse mortgage may also apply for home equity conversion mortgages (HECMs), which are guaranteed by the Department of Housing and Urban Development. There are no rules regarding how homeowners can use the proceeds from their reverse mortgage loans. You can use your extra money to cover the cost of healthcare, pay off debt or even purchase a new home.
If you can't qualify for a reverse mortgage backed by the federal government, you may want to consider applying for private loans known as proprietary reverse mortgages. With these kinds of reverse mortgages, the payout amount often depends on the value of the owner's home. So seniors with homes that are more expensive tend to qualify for larger loans.
Factors That Affect Your Reverse Mortgage Payout
The amount of money you can receive through a reverse mortgage depends on various factors, including current interest rates and the home's appraised market value. Your age matters, too. With married couples, for example, the size of the reverse mortgage payout depends on the age of the youngest partner. Older seniors are generally eligible for more money.
Credit scores often affect whether borrowers qualify for loans. But with reverse mortgage loans, that's not the case. The terms of your existing mortgage and your other financial obligations, however, may come into play.
How you decide to receive your reverse mortgage payout also affects how much you can receive. If you opt for a line of credit, you'll have access to more funds than you would through a lump sum or monthly payment arrangement.
Reverse Mortgage Costs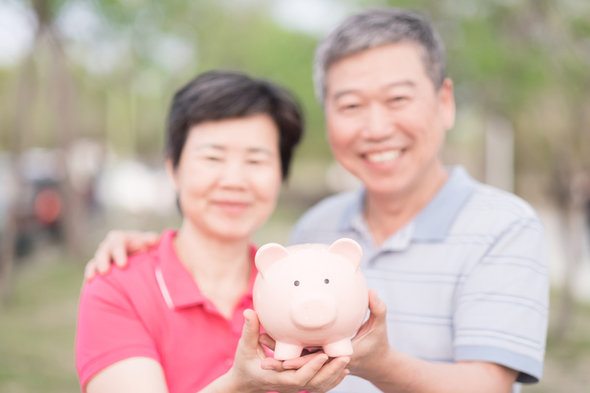 Before applying for a reverse mortgage, seniors must think about the upfront costs that go along with taking on another loan. You'll be responsible for closing costs and fees that are often higher than those associated with other kinds of mortgage loans. You'll also need to cover the cost of insurance and property taxes.
Borrowers with reverse mortgage loans don't have to worry about making monthly mortgage payments. But you'll have to pay back the loan when you're ready to sell your house. If you die before paying off your reverse mortgage, your heirs may be able to pay off your loan without selling the house.
The Takeaway
Getting a reverse mortgage may be a good idea if you need extra money in retirement. Before taking the plunge, however, it's important to consider whether a reverse mortgage is right for you.
Photo credit: ©iStock.com/Eva-Katalin,
©iStock.com/fstop123, ©iStock.com/PonyWang