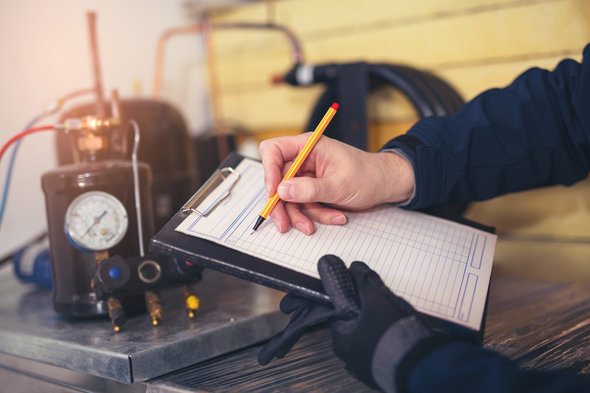 Before you buy a house with a VA home loan, don't forget to get a home inspection. VA home inspections aren't mandatory. But that doesn't mean you shouldn't get one. After all, home appraisals can overlook a number of issues. If your mortgage is backed by the Department of Veterans Affairs, here's everything you need to know about getting a VA home inspection.
Check out our mortgage calculator.
Why Get a VA Home Inspection?
Some homebuyers think that if they get an appraisal, they don't need a home inspection. But appraisals are not inspections. Appraisals estimate a home's value and assess whether a property meets the minimum requirements for homes secured by VA loans. This means that appraisals don't provide a thorough examination of homes for potential buyers.
Home inspections usually take two to three hours. In addition to evaluating the condition of the home you're buying, an inspector may identify problems that could arise in the future.
If there are issues with the house you want to purchase, it's best to know about them before moving forward in the home-buying process. That's why VA home inspections are so important.
Finding a Home Inspector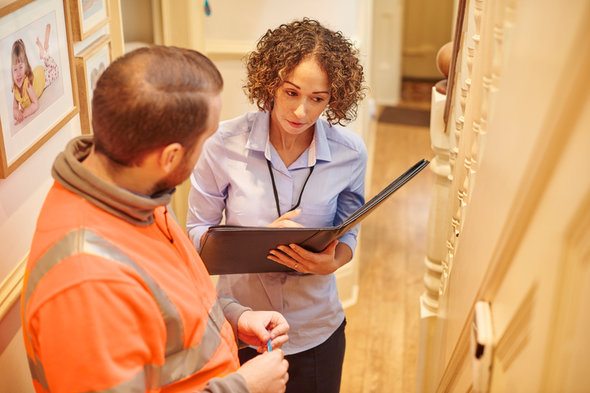 Unfortunately, home inspections don't come cheap. Fees usually range from $300 to $500, according to the U.S. Department of Housing and Urban Development. But the exact cost may vary depending on the size and location of the home you're buying.
Not all inspectors are created equal. If you know someone who recently had a successful inspection, you may want to ask for a referral. You can also ask your real estate agent or lender for recommendations. Once you find a potential inspector, you'll need to make sure she has the correct certifications and licenses.
You may also want to request a sample inspection report. This will allow you to see what is normally covered during an inspection. Asking plenty of questions before hiring an inspector and shopping around are the best ways to avoid overpaying for a bad inspection job.
VA Home Inspection Checklist
You may want to create a home inspection checklist. That way, your inspector knows what you expect her to look for.
Your checklist should include questions about the home's structure and the condition of its walls, roof, ceilings, floors and foundation. It should also ask about the home's plumbing, septic, heating and air conditioning systems. Even the chimney and the gutters should get checked out.
Don't forget to have your inspector thoroughly check the electrical wiring in the house and any existing appliances. Finally, it's important to make sure the inspector looks at the home's exterior. This means that she'll need to inspect everything from the grading and elevation to the fences and window frames.
Home inspections often don't check for mold, mildew, lead, asbestos or rodents. But it doesn't hurt to ask your inspector to look for them anyway.
Getting the VA Home Inspection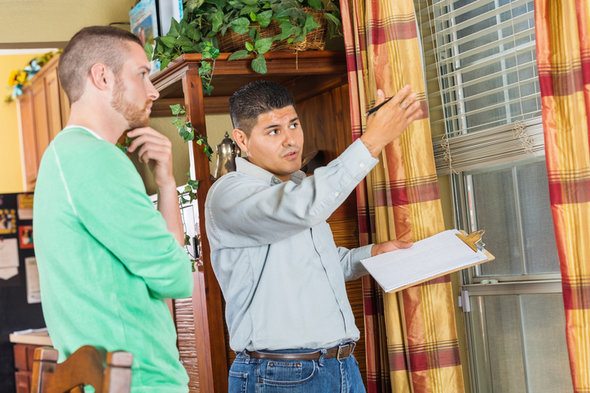 Once you've made a checklist, you'll be ready for the professional you hired to begin her inspection. It's best to be present for the inspection. That way, you can find out about any potential issues as soon as possible. After the inspection, you can expect to receive a report within a few days. This will detail any issues the inspector found and list recommendations for repairs.
Depending on the severity of the issues found during the inspection, you may be able to renegotiate your home contract. You may also be able to get the seller to pay for certain repairs and closing costs. If your contract is contingent upon the results of the inspection, you can decide to back away from the deal entirely.
The Takeaway
If you're going through the home-buying process with a VA loan, it's best to make room in your budget for a home inspection. Even though it's not required, getting a home inspection is important if you want as much information as possible about the house you want to purchase.
Photo credit: ©iStock.com/Jovanmandic, ©iStock.com/sturti, ©iStock.com/asiseeit