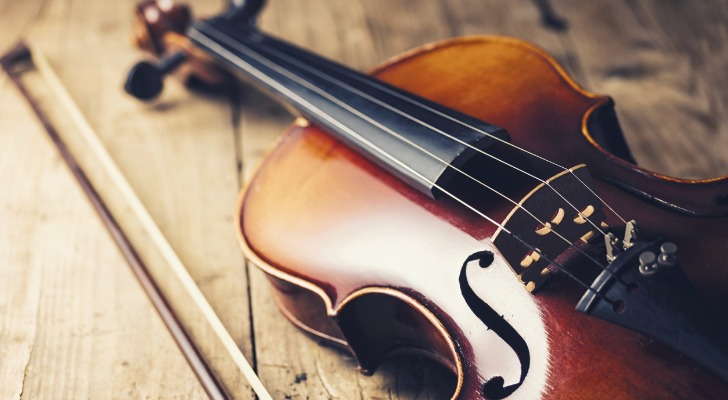 Yieldstreet is a platform that offers individual investors the chance to access alternative investments. With portfolio options such as real estate, litigation and even collectibles, you can put your money into segments of the market typically off limits to all but the wealthiest investors. Nevertheless, it isn't necessarily a good way to manage your investment portfolio. Still, if you have several thousand dollars of speculative money to play with, this website might be worth examining. Here's how it works.
Before jumping into alternative investments, consider working with a financial advisor to ensure your portfolio isn't excessively volatile or overly risky.
Services & Features: What Does Yieldstreet Offer?
Yieldstreet is not a standard investment platform in that it does not allow you to invest in ordinary financial assets such as equities, funds, bonds or options. Instead this is an investment platform that exclusively targets alternative investment classes through crowdfunded debt.
Alternative investment classes are any form of investment that is outside of the mainstream segment of securities and financial products. This is a loose definition, since one person's ordinary course of business is another person's exotic transaction. However, as a rule of thumb you can consider "alternative investments" as any product you wouldn't ordinarily see on a major brokerage like Vanguard or E*TRADE, a product outside the purview of the SEC. Buying a rare Guarneri violin, for example, would be considered an alternative investment, as would funding a search for buried treasure.
In both cases you might make real money, but neither antique musical instruments nor pirate gold are considered investments one undertakes in the ordinary course of business.
With Yieldstreet you can invest in products such as litigation funds, shipping vessels, fine art and commercial real estate. The website builds this investment as crowdfunded debt. You and other investors put your money into a loan that will support the underlying investment, and your return is based on the terms of that loan. For example, you might invest in a lawsuit. In this case the site would tell you how much money the plaintiffs need to fund their suit and the terms of repayment. If the loan goes forward, the plaintiffs will get their money and you will see returns based on your percentage of that debt if and when they begin making payments.
This is a slight but crucial difference from how many websites structure alternative investments, as you never actually own a piece of the asset itself. You only own a piece of its debt.
Yieldstreet's debt structure allows it to emphasize income investing (hence the website's name). You see active returns over the lifetime of an investment based on the asset's interest payments, and ultimately the return of your initial investment when the asset repays its principal.
Know the Risks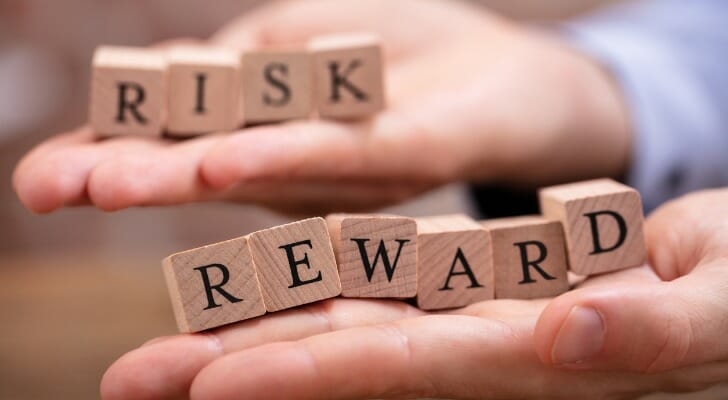 However, and this is very important, the risk of default is non-trivial. Yieldstreet invests exclusively in alternative asset classes, and these tend to be the riskiest segment of the marketplace. These are high-yield investments specifically because the risk of loss can also be considerable. The platform mitigates these risks by emphasizing secured investments, backed by some tangible object such real estate or marine shipping vessels, but this only manages risks. It does not eliminate them.
In fact, this is one of the greatest problems with Yieldstreet overall. Its marketing makes it seem like this is an all but guaranteed way to build income investing into your portfolio. In reality you have invested in high-interest debt structured around mid- to high-risk assets. That doesn't mean that you should necessarily shy away, but you should absolutely consider this website in that context. Yieldstreet may be a terrific fit for the speculative portion of your portfolio, but it does not offer the kind of safe assets that most financial advisors would suggest building a 401(k) around.
Finally, most investors will find that much of Yieldstreet is closed off to them. Again, because alternative investments are fairly high risk, the Securities and Exchange Commission tends to limit who can access them. Many of the investment opportunities on Yieldstreet are restricted to what is known as "accredited investors." For individuals, this means someone with more than $1 million in assets or a household income of more than $200,000 individually or $300,000 jointly. (Note that while previously Yieldstreet did not allow anyone except accredited investors to sign up at all, this is no longer the case.)
For anyone who is not an accredited investor, Yieldstreet offers fewer assets as well as its Prism Fund. This is an income investment portfolio with a targeted rate of return set at 7%. The fund is scheduled to close in 2024, at which point it will return investors' principal.
Fees: How Much Does Yieldstreet Cost?
There are usually four types of fees to look out for when choosing a trading platform. You should look out for these when evaluating any investment or trading service:
Trading Fees – Any fixed charge attached to each trade that you make. This can come in the form of a flat fee or what's known as the "spread." This is when your broker charges you based on the difference, if any, between the buying and the selling price of an asset.
Trading Commissions – This is when a broker will charge you a percentage based on the volume or value of each trade.
Inactivity Fees – Any fees that the broker charges you for not trading, such as for keeping money in a brokerage account.
Non-Trading/Other Fees – Any form of fee for trading on this platform not covered above. For example, a brokerage might charge you for making deposits into your brokerage account, taking money out of it or signing up for additional services.
In the case of Yieldstreet, most of its costs are driven by management fees. This is a percentage of the overall investment that the firm takes each year to pay for managing the account and all other overhead. (For example, say you have a portfolio that earns 5% and has a management fee of 2%. It would grow by 3% overall.)
The platform charges different amounts based on any given investment, but for most investments it charges between 1% and 4% annually. The specific management fee for any given investment is listed with that investment's details. In addition, some investments will require flat fees either on an annual basis or up front. When applicable, these fees are often between $50 and $300.
Yieldstreet requires a $1,000 initial deposit to open an account. Most, if not all, specific assets on the site require a minimum investment. These minimums are typically on the order of $5,000 to $10,000.
Effectiveness: How Well Does Yieldstreet Work?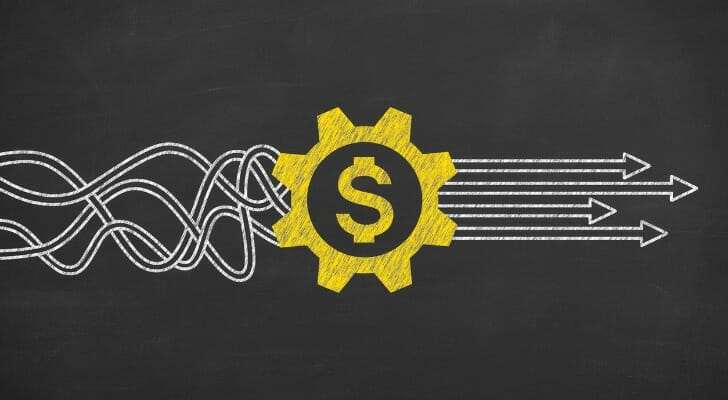 Investors new to Yieldstreet must remember that this firm's business model tends to lock up money for an extended period of time. This isn't a flaw necessarily; it's inherent to the debt-based model that Yieldstreet is based on. However, it may come as a surprise to some investors that these products are generally highly illiquid. Some short-term assets will keep your money frozen for several months, while others can restrict withdrawals for a period of years.
Again, this isn't necessarily a bad thing, but it is something to be aware of.
In the way of many tech-oriented investment firms, Yieldstreet's customer service is focused around email. This is a poor option for a financial services firm, as it does not give you the kind of real and immediate access that you need when you have questions about your money.
From a user standpoint, the Yieldstreet website is clean, easy to navigate and well designed. Setting up an account is a very user-friendly process. The system asks you questions about your investment goals and personal assets that will let it guide you toward potential investments. Those investments themselves are laid out in top sheets that are (again) clean and easy to navigate. You can select the categories of investment that you're interested in, then simply click on any given project to read the details.
Most helpfully, as part of the account registration process Yieldstreet has a series of guides that explain the concepts behind alternative investments and its crowdfunded debt model. Given the site's turn away from exclusively welcoming accredited investors, this is a very welcome touch.
However, it also underlines the very real risks that underlie Yieldstreet's model. This site seems to assume that its users fully understand the products that they're buying. The information given for any given investment is thorough, but laypersons cannot be expected to understand the full risks they're taking with any given project. How can someone who does not work in real estate, for example, assess the likelihood of default on a luxury housing project? How can a lay investor understand the risks inherent to "a portfolio of used commercial aircraft engines"?
This is not to say that they are bad investment products. However, the fact that most investors cannot get a clear understanding of the risks inherent to any given asset makes this a highly speculative form of investing. Proceed accordingly.
The Bottom Line
Even among other alternative investment platforms Yieldstreet is an interesting idea. It is both a fixed-income investment and a high-risk investment. It lets you sink your money into products like fine art, commercial real estate and even lawsuits. It is an unusual take on investing with potentially high minimums, but might make a fine addition to the speculative assets segment of your portfolio. Just be sure that you understand the risk and have your asset allocations settled.
Tips on Investing
One of the most important ways to ensure that you don't take on an excessive amount of overly volatile or highly risky investments is with a proper asset allocation. A free easy-to-use asset allocation calculator can help you keep your portfolio properly balanced.
Speculation can be a fine thing if it's managed properly. That's where a financial advisor can be invaluable. Finding one doesn't have to be hard. With SmartAsset's matching tool you can find a financial professional near you to help you understand how much of your portfolio you can dedicate to taking big risks while chasing those big rewards, and how to chase those rewards more profitably than ever. If you're ready, get started now.
Photo credit: ©iStock.com/rclassenlayouts, ©iStock.com/AndreyPopov, ©iStock.com/phototechno