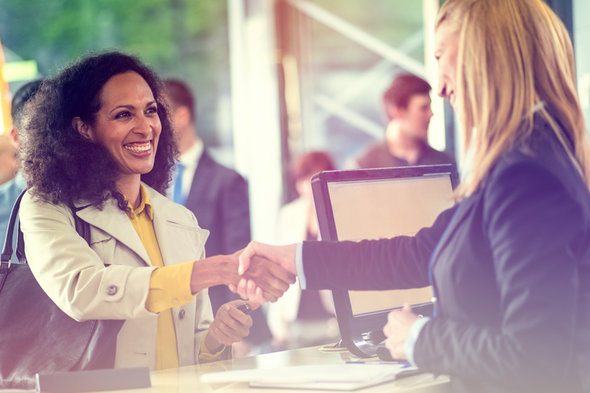 Ever heard of the financial services industry? Even if you haven't, you've probably interacted with this industry almost every day. You might think it just means working with a financial advisor. But in reality, whether you're an investor, a homeowner, a credit cardholder or even just a simple savings account holder, you've worked with the financial services industry. But what is the financial services industry exactly? It involves so many aspects of your finances, it's important to break it down more closely, which we do below. Consider working with a financial advisor to help you create the right plan for your finances and get access to all the industry has to offer.
What Is the Financial Services Industry?
You might think of banks, brokers and mortgage lenders as all entirely separate entities. While they do provide different services, they're all part of the financial services industry. In fact, the industry includes more than those three sectors. It also involves insurance companies, securities traders, investors, financial advisors, Wall Street and more.
Plus, the financial services industry doesn't just serve individuals like yourself. It also provides small businesses, large companies, nonprofits and even the government with the necessary financial services.
Financial Services Industry Sectors
Banks and Credit Unions
Let's start with the well-known sector of banking. Even if you currently don't have a savings or checking account, you've probably worked with a bank at some point. This sector is where you get your bank accounts, credit cards, loans and increasingly much more.
Credit unions also offer many of the same accounts as banks, often with even more favorable interest rates. The main difference between credit unions and banks is the community and ownership that comes with being a credit union member versus being a bank customer.
Financial Advisors
Financial advisors, brokerages and investment banks are also a part of this financial sector. Advisors range from accountants to retirement planners to tax preparers and more. Investment banks are tailored for more wealthy consumers. Here, you can find wealth management, tax advice and company guidance.
Financial advisors, brokerages and investment banks are also part of the banking financial sector. Financial advisors can specialize in accounting, tax preparation, debt management and a range of other financial needs.
A financial planner is a type of financial advisor who specializes in creating long-term financial plans like saving for retirement. Investment banks are tailored for more wealthy consumers. Here, you can find wealth management, tax advice and company guidance.
Investment Managers
The next financial services industry sector involves asset management. This is where pensions, insurance assets, hedge funds, mutual funds and more are handled. It's important to note that nowadays, a certain financial product isn't limited to just one financial sector. For example, both an asset management firm and an insurance company will have to manage insurance assets at some point, even though they are two different sectors.
Insurance Companies
The insurance sector provides, you guessed it, insurance policies. Of course, this also encompasses a wide range of insurance needs from auto insurance to life insurance to health insurance. The insurance sector provides the underwriting and funding you need for all your insurance needs, but you'll often need to find a broker to get coverage from these companies.
Private Equity and Venture Capital
Then there is the private equity sector, which you may not be quite as familiar with. Private equity and venture capital funds provide companies with capital. In exchange, the private equity investors gain ownership stakes or a cut of the company's profits. This is largely an entrepreneurial investment sector.
Services Offered in the Financial Services Industry
There are four main types of services that are offered throughout the financial services industry that makes up the professional firms discussed above. Most people will need help with at least a majority of these service areas throughout their lifetime, especially if they don't work in the financial services industry themselves. Each type of service requires different knowledge and abilities, as outlined below.
Banking Services
Banking services involve holding your money or helping you qualify for a loan that you can borrow for a specific purpose. Most people use a bank to hold their money in an FDIC-insured account so that they don't have to worry about finding their money or protecting it themselves. With the advancement of online technology, banking services like these are the best way to receive payment from your employer and to pay others from things like your electricity bill to paying back a friend for lunch.
Most financial institutions that offer banking services provide ways for you to qualify to borrow money. The purpose of these lending opportunities ranges from getting a mortgage for your home to buying a car or getting a loan to upgrade your home. This can be the best way for people to qualify to buy their own homes and build some wealth through real estate.
Investment Services
Some people try to go at it on their own when it comes to setting up investment brokerage accounts and deciding what they should be invested in. Everyone has a unique set of financial goals that could require different types of investments and most people aren't experts at how to buy and hold things like stocks. Many others don't realize how things like money market accounts could be beneficial or when to invest in ETFs.
This is why so many people choose to work with a financial advisor or investment manager to help them determine the right asset allocation for the management of their portfolio. These investment services can help people prepare for retirement, save for their child's college or just help figure out how to make their money go further.
Tax and Accounting Services
Everyone has to pay taxes and the government has never done a great job of making it easy. This is where tax professionals come in to help you understand what the tax laws are, what you owe and perhaps how you can save on taxes through rules and actions you didn't know you should be taking.
Accounting professionals provide services that can help keep your personal finances in order but they can also help small businesses keep proper accounting records that are required by law. Proper accounting services lead to more accurate taxes.
Insurance Services
Insurance has become one of the most important pieces of the financial services industry because it protects assets from death, injury or wrongdoing. Professionals can help you get life insurance to take care of your loved ones in the event something happens to you but they can also help you insure your house, or car or even help you get access to better healthcare.
Evolution of the Financial Services Industry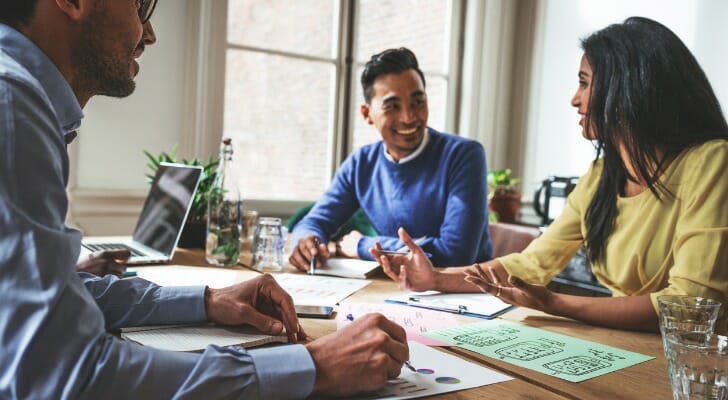 The financial services industry seems almost all-encompassing today. Banks not only offer checking and savings accounts, but many offer other products like mortgages and auto loans. However, it wasn't always like that.
Before the 1970s, each sector of the financial services industry more or less stuck to its own specialty. Banks provided a place for customers to hold checking and savings accounts. Loan associations offered mortgages and personal loans. Brokerage companies offered consumers investment opportunities in stocks, bonds and mutual funds. And credit card companies, like Visa and Mastercard, solely provided credit cards.
But then during the 1970s, consumers began to move away from big banks, which were previously the center of the financial services industry. Federal regulations prevented banks from offering a variety of financial services which is what consumers wanted. So consumers increased their business with other sectors like brokers and mutual funds companies. As a response to saving themselves, banks began to offer products like money market and mutual funds, mortgages and other loans.
By the 1990s, the lines that separated the different financial services sectors had become blurred. Not only were companies offering products outside of their original range, but companies were merging together to become bigger financial conglomerates. That would enable them to earn and offer even more.
Even still, the financial services industry continues to grow and change. This is largely due to rapid advances in technology. Certain financial products are becoming increasingly available to a wider variety of consumers thanks to the internet. There are even banks and financial advisors and banks that operate entirely online. Technology has opened new doors for both the financial services industry and its consumers.
The Bottom Line
From the early history of credit cards to the increasing availability of robo-advisors, the financial services industry has gone through some pretty big transformations since its beginnings. It continues to offer what its consumers need, changing with the times as necessary. And even though we don't always realize it, the financial services industry is constantly working, and managing our assets and our money.
Tips for Finding a Local Financial Advisor
There are tons of financial advisors out there. Finding the right financial advisor doesn't have to be hard, though. SmartAsset's free tool

matches you with up to three financial advisors who serve your area, and you can interview your advisor matches at no cost to decide which one is right for you. If you're ready to find an advisor who can help you achieve your financial goals

, get started now.
You should always check an advisor's qualifications before working with them. There are a few designations to keep an eye out for. Certified financial planners (CFPs) are experienced in financial planning, whereas chartered financial analysts (CFAs) often have investing backgrounds. In the end, make sure you go with an advisor that has the proper experience and education to handle your needs.
Photo credit: ©iStock.com/simonkr, ©iStock.com/FG Trade, ©iStock.com/Drazen_