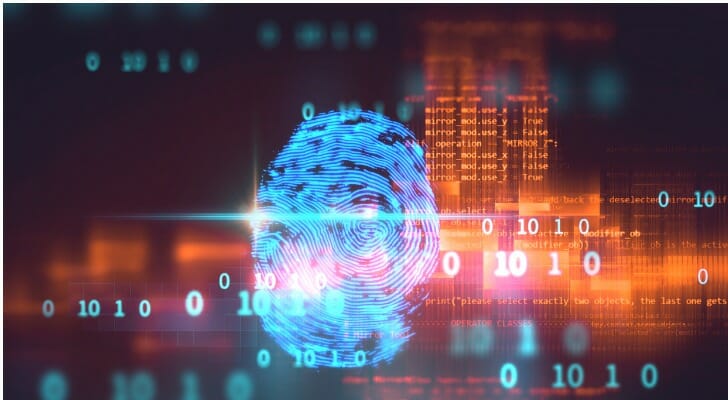 FINRA BrokerCheck is a free, online research tool providing information about individual brokers, investment advisors and the firms that employ them. The database contains details like registrations, employment history and any disciplinary disclosures. This article will show you how to use FINRA BrokerCheck and what to look for in order to make the best decisions about whom to work with. You can also use our financial advisor matching tool to find a professional near you.
Why Use FINRA BrokerCheck?
If you want your hard-earned money to work for you, then you want to make sure you put it in the right hands. FINRA BrokerCheck helps you determine if you can trust a particular person who is managing your money.
Through FINRA BrokerCheck, you can make sure that the broker or investment advisor you're working with is licensed. You can also review their qualifications and check if they've broken any rules.
The Financial Industry Regulatory Authority (FINRA) runs FINRA BrokerCheck. This non-government agency issues regulations meant to keep professionals working in an ethical capacity. Every broker licensed to conduct securities transactions in the United States must register with FINRA.
Most information on FINRA BrokerCheck comes from two sources. The Central Registration Depository (CRD) provides information about registered and licensed brokers. Meanwhile, the Investment Adviser Registration Depository (IARD), from the Securities and Exchange Commission (SEC), provides information about investment advisors.
You can search the database by an individual or firm's name or a CRD number.
What Can I Find on FINRA BrokerCheck About Brokers?
FINRA BrokerCheck offers a wealth of actionable information on brokers currently registered with FINRA or who have been within the previous 10 years. You can find the following information regarding individual brokers.
Report Summary: Brief overview of the broker's functions and credentials.
Qualifications: This part features the broker's registrations and licenses. It also contains a list of any qualification exams he or she has passed to gain wider access to the securities industry. In order to be licensed to trade most securities, a broker must pass the Series 7 exam.
Registration And Employment History: This section contains the broker's employment history for the last 10 years. These may include jobs outside the securities industry. It also provides a listing of registered securities firms where the broker is or has been registered with.
Disclosures: This segment contains information about whether the broker underwent disciplinary action, customer disputes, or criminal offenses. Some of these may involve matters pending action or those that have yet to be resolved. It also contains the broker's most recently submitted comments on these matters if any.
What Can I Find on FINRA BrokerCheck About Brokerage Firms?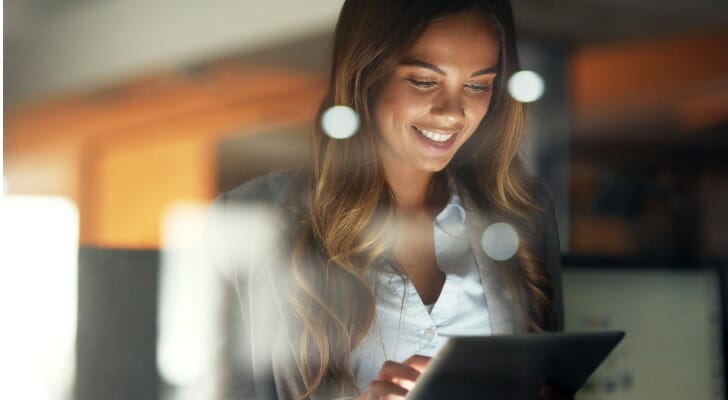 Report Summary: Offers an overview of the firm's services and history.
Firm Profile: This section contains a detailed breakdown of the firm's structure. It includes the firm's founding date as well as the names and titles of its biggest shareholders and decision makers.
Firm History: This section tracks the firm's moves from establishment to the present. It details any mergers, acquisitions, name changes and similar actions.
Firm Operations: This part depicts the services the firm offers as well as any licenses and registrations it holds.
What Can I Find on FINRA BrokerCheck About Investment Advisors and Firms?
The FINRA BrokerCheck website doesn't contain detailed information about investment advisors and firms, but it directs you to the Investment Advisor Public Disclosure database run by the SEC. You can look up a firm or individual by name or CDR number.
For most advisors and firms, you'll find a Form ADV and one or more informational brochures. Every advisor registered with the SEC must file and update the Form ADV. This document provides a glance at information like business practices, types of clients served and disciplinary disclosures.
The brochures provide more intricate details. These documents usually contain the following sections.
Advisory Business: This part explains the types of services the advisor or firm provides to its clients.
Fees and Compensation: This section provides a detailed breakdown of the fees the firm or individual charges for each kind of service rendered.
Other Financial Industry Activities and Affiliations: This provides crucial but often overlooked research material for a potential client. It details whether its business practices with other firms may affect the fees it would charge you, and whether these collaborations may pose a potential conflict of interest. For example, a firm or individual working for the firm may receive commissions from other firms for recommending its products.
The Takeaway
FINRA BrokerCheck can be an effective research tool if you're vetting brokers, investment advisors or firms to work with. It provides actionable information like a professional's qualifications, fee structure and disciplinary disclosures if any. The database serves as a one-stop-shop for these details and more. Of course, you can also access additional resources like the databases and websites of your own state securities regulators.
Tips on Finding Brokers and Advisors to Work With
FINRA BrokerCheck can serve as a great starting point when vetting brokers or advisors. To help, we've also published a detailed study on the top financial advisory firms by state and city. We also produced one on the best online brokerage accounts.
Making the right investment decisions with your hard-earned money can be difficult. But you can useSmartAsset's financial advisor matching tool to find professional guidance. It finds up to three advisors in your area after you answer some simple questions about your goals. From there, you can review their credentials and experience before deciding to work with one.
Photo credit: ©iStock.com/monsitj, ©iStock.com/PeopleImages, ©iStock.com/marchmeena29