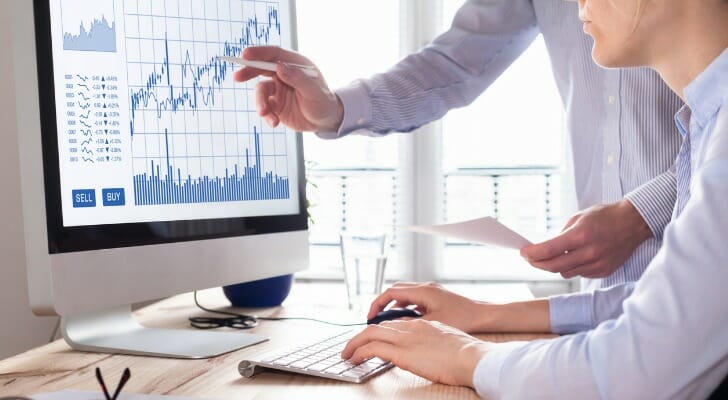 If you're getting started in investing, an investment broker can be a great asset as your connection to the market. Investment brokers serve as go-betweens for buyers and sellers on the stock market. They enable their clients to purchase stocks, bonds and other securities from the exchanges.
What Is an Investment Broker?
An investment broker is a person or institution who conducts investment transactions on behalf of a client. Often, an individual broker works for a large brokerage firm, like Merrill Lynch or Morgan Stanley. You work with this person to buy and sell investments. This is what's known as a regular broker. You may also find broker-resellers who act as intermediaries between a client and a larger broker instead of managing investments directly with a client.
Depending on the type of service they offer, a broker can also provide personalized investment advice and retirement planning help. This is known as a full-service broker. To the opposite, discount brokers just serve to execute the trades you want to make.
A broker can also refer to the firm itself. In this case, the firm acts as the transaction agent for the customer. This occurs more often online and the firms provide only the basic service of buying and selling investments.
Do You Need a Broker?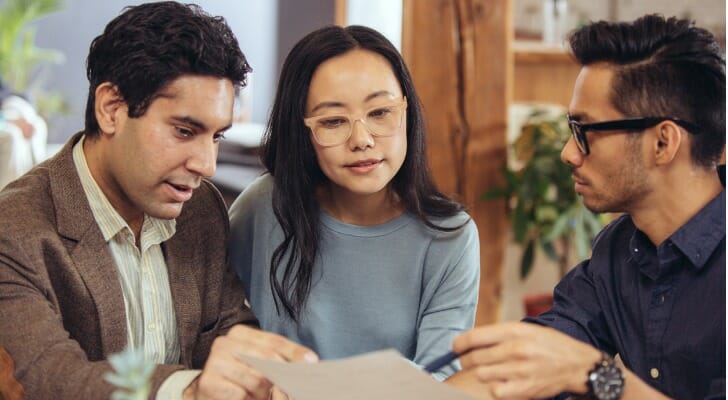 In order to make investments like buying a selling stocks, you need a broker. Brokers are specifically licensed to make trades with securities exchanges. However, you can choose how much service and support you want from your broker by choosing either a full-service broker or a discount broker.
A full-service broker is typically an agent of a brokerage firm. You'll meet with a full-service broker to discuss your investment goals do they can conduct research on your behalf and offer personalized advice. They should also keep you up-to-date with market trends, stock performance and tax laws. A full-service broker is best for individuals who have a significant investment portfolio that they want managed by an expert. It is important to find a broker who has a fiduciary duty. This means they must act with your best interests at heart and not for third-party commissions.
Discount brokers, on the other hand, simply execute the trades you order. These investment brokers don't provide any advice or review of your portfolio. If you participate with an online brokerage, the company you have your brokerage account with, like E-Trade or Ally, serves as your discount broker.
How Much Do Brokers Cost?
Investment brokers generally charge per trade, with costs varying based on the level or service offered by the broker. Discount brokers offer one simple service, and for that, they charge a low fee. Expect discount brokers to charge somewhere between $5 and $30 for each trade. Full-service brokers, on the other hand, roll their research and advisory service costs into their trade fees, resulting in trade fees of $100 – $200 each. Full-service brokers typically also charge an annual maintenance fee for their services.
It is also important to remember that most brokerage accounts have minimum opening balances, often of $500 or more. Be sure you understand all a broker's fees before opening an account with them.
How Do You Find an Investment Broker?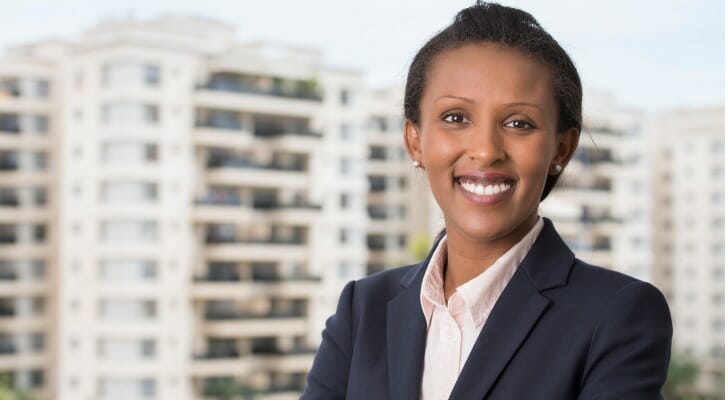 There are many brokers and brokerage firms out there. While it may seem ovewhelming, it does give you the opportunity to choose the broker that offers what you want. Again, figure out what kind of investing you want to do, how much you want to pay and the type of broker you'll need. Then, you can compare your preferences to what each firm offers.
Do you want a full-service broker or a discount broker? Consider how much help and advice you want in your investing to make this decision. Are you someone who will be making a lot of trades? If so, look for a broker who charges low trade fees. Do you want to invest in stocks, bonds, options, mutual funds, ETFs or a mix? Make sure your chosen broker offers those types of securities. Also consider the availability of online, mobile or over-the-phone trades, account minimums, monthly or annual fees and whether they allow check writing or other withdrawal methods from the account.
Before opening an account, you'll want do some research into the individual broker as well. Brokers must be registered with the Financial Industry Regulatory Authority, or FINRA, and you can research the history of both individual brokers and brokerage firms on the FINRA website. Informational available includes credentials, operations information, employment data, and more.
The Takeaway
Having an investment broker is a crucial part of investing. You'll need one to make your trades within the stock market. If you're new to investing, you might want to start with a full-service broker who can more directly manage your investments. Once you think you've got the hang of it, a discount broker might make more sense so you can save money on broker fees.
Tips for Investing
If you're just getting started in investing, you might want to consider a robo-advisor. Robo-advisors can offer lower minimum investment amounts which makes it much easier for those with fewer assets to get started. Robo-advisors are also entirely online, making it convenient to open and access an account when you can't make it to a physical location.
If you'd prefer more hands-on help or human consultation, a traditional financial advisor may be right for you. SmartAsset's financial advisor matching tool can help you find an advisor who suits your needs. First you'll answer a series of questions about your financial situation and goals. Then the program will pair you with up to three advisors in your area based on your answers. You can then read the advisors' profiles and interview them to choose who to work with in the future. This allows you to find a good fit while the program does much of the hard work for you.
Photo credit: ©iStock.com/NicoElNino, ©iStock.com/Weekend Images Inc., ©iStock.com/RuslanDashinsky