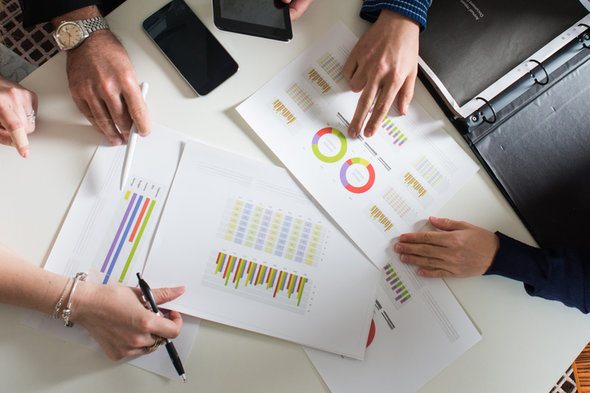 The will and knack to get into investing doesn't come naturally to everyone. Just one look at the stock market can scare anyone away! It's true that investing in stocks comes with potential risks. But at the same time, you can also see some real monetary benefits when you invest in stocks. Of course to start, you'll need to know at least the basics of how to invest in stocks.
Find out how much you should save for retirement.
What Are Stocks?
Let's start by covering the basics. Companies issue stock in their company in order to raise money. They can provide the option of buying stock to just their employees or the entire public. If they decide to allow the public to buy stock, that's called "going public," which you may have heard of before.
When you buy stock in a company, you buy a share or more. This makes you a partial owner of the company, giving you shareholder's equity.
Investing in Stocks: Do Your Homework
The first step towards investing in stocks is to understand what you're getting into. There are a ton of options when it comes to investing, from stocks to mutual funds to equity index funds and more. For example, do you want to get started with index funds? Those track stock holdings in a specific market index like the S&P 500. Or would you rather begin with ETFs, which are more liquid and require payment only for a single share? Even if you decide to work with a financial advisor, knowing the basics of investment lingo can still prove useful.
It's also going to be important to do your research on the companies you're interested in. Look for their annual reports, Form 10-K, income statements, cash flow statements and balance sheets. These forms will give you a pretty thorough idea of how a company is performing. This helps you make a more educated decision about which company's shares you buy.
It's important to know all your available options as well as their risks. That way, when it's time to buy your stocks, you'll know what to buy and how to build your portfolio.
Investing in Stocks: Set a Budget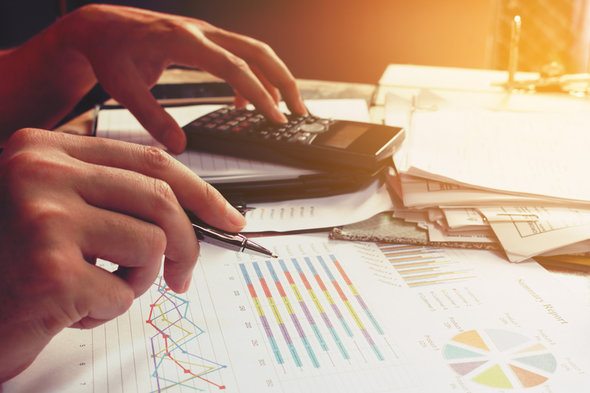 While investing in stocks (hopefully) involves accumulating wealth, you'll need to put down some money in order to buy the stocks. Stocks and their prices change daily, so it's hard to pin down an exact amount you'll need to invest. Shares can range from a few dollars to a few hundred dollars. This is why doing your research on funds and their costs is so important.
Even though prices easily fluctuate, you should set aside a certain amount of money you're willing and able to invest. You probably shouldn't put all your savings toward investing in stocks. Stocks can be volatile, and you won't want all your savings tied up in something that could drastically lose value. It may help to start small to get yourself better acquainted with investing. Then when you get more comfortable, you can invest more money.
When researching stocks, you'll want to take note of the fees that may come with each. Unfortunately, these fees can take a chunk out of your earnings. Keep these fees in mind when setting your budget. If you can, find investments with the lowest possible fees. Again, working with a financial advisor could really help.
Investing in Stocks: Open an Account
You have a few account options when it comes to investing in stocks. One such option is to open a broker account. You can do this by finding a certified broker nearby, or you can easily find an online brokerage account. You might be familiar with the term "robo-advisor," too. A robo-advisor operates entirely online, but you may have access to a human broker through video or online chats depending on the company.
In addition to simple broker accounts, you could also invest through a variety of retirement plans. This includes 401(k), 403(b) and various IRA plans. You may also choose to open a direct stock purchase plan or a dividend reinvestment plan.
When looking for a broker, keep track of the fees they may charge. Some may also require a minimum amount to begin investing. If you're uninterested in managing your own account, there are also a ton of options for an advisor to almost fully manage your investment account.
Investing in Stocks: Diversify Your Portfolio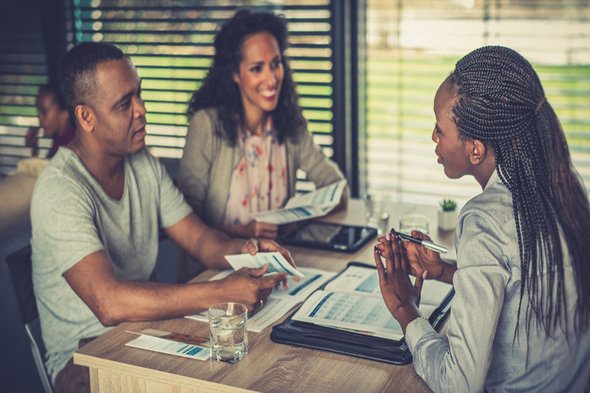 Once you've got your investment account, it's time to buy some stock! No matter what you do, make sure your portfolio remains as diverse as possible. This means that your portfolio shouldn't consist of just one kind of investment, like say, small-cap domestic equities. You need to mix those with large-cap investments, international and domestic stocks and more. That way, when one type of stock takes a dip, your other shares will remain steady.
Bottom Line
Before you jump into your investments, it's important to make yourself an investment plan. This plan will outline your short-term and long-term investment goals. That way you can have a guide throughout your investment process. Having a guide and keeping your investment portfolio as diverse as possible will help stabilize your investments and minimize risk.
Tips for Investing
Investing isn't always easy to get into. There's a ton of terms, options and choices to get used to, especially for investing beginners. But of course you don't have to go it alone! There are a ton of financial advisors out there who can help you get started, guide you along and even manage your investments. A matching tool like SmartAsset's can help you find a financial advisor to work with to meet your needs. First you'll answer a series of questions about your financial situation and goals. Then the program will narrow down your options to up to three suitable advisors in your area. You can then read their profiles to learn more about them, interview them on the phone or in person and choose who to work with in the future. This allows you to find a good fit while the program does much of the hard work for you.
If you're going to get into investing, you should always maintain a diverse portfolio. Mix it up with different kinds of stocks and bonds. That way, should something happen,you won't lose everything. A financial advisor or an asset allocation calculator can guide you to the right balance.
Photo credit: ©iStock.com/SeanShot, ©iStock.com/wutwhanfoto, ©iStock.com/vm