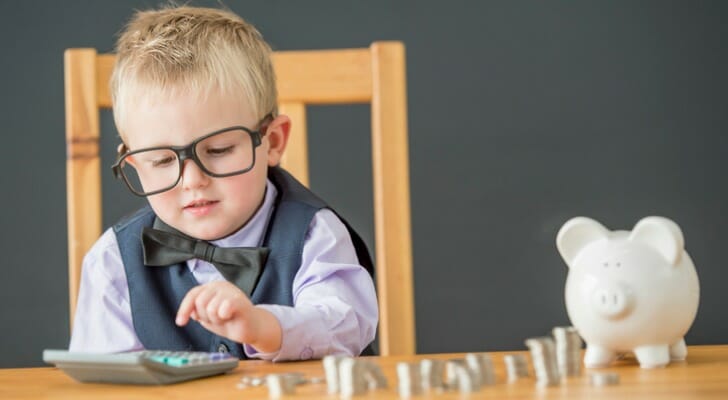 Getting your start as an investor can be overwhelming, as online investment has opened up the floodgates of personal financial management products. For investors who are just starting out, sometimes the best tools are the ones that prioritize clarity instead of sophistication. This doesn't mean that high-level trading should be out of reach; it just means that sometimes the best platform for a beginning investor emphasizes utility over power. The following five platforms do an outstanding job helping new traders navigate the tricky world of financial assets, and any one of them is worth a look if you're just starting out.
If you're wondering which trading platform best suits your goals and risk profile, work with a financial advisor who can offer professional-level insights.
Best Overall: Zacks Trade
Pros
Here's what we wrote in our review of Zacks Trade: "With a robust set of research tools and a simplified web-based platform that lets investors learn what they're doing before tackling the full complexity of investment, Zacks Trade is a great tool for relatively new investors who want a full powered service."
Perhaps the best thing about Zacks Trade is its scalability. For new investors the platform offers a simplified web-based trading screen that has everything you need to start managing your investment portfolio in a stripped-down environment. Many of the complex and confusing tools have been set aside, and a series of "Lab" tools have been introduced that generate recommendations based on market movements. Together this design makes Zacks Trade's web platform an excellent learning environment for new investors.
Once you've learned the ropes, then you can step up to Zacks Trade Pro. This desktop platform has all the bells and whistles, offering you the full sophistication that would overwhelm a newcomer. It's a step-up approach that will serve ambitious new investors well, and makes this a platform we can fully recommend.
Cons
This is a fairly expensive service, with a $2,500 minimum investment. This might prove too rich for many first-time investors who are just trying to learn the waters. When you grow into your portfolio, Zacks Trade is missing some of the market's more sophisticated asset classes such as futures and forex.
Best for Sophisticated Beginners: Fidelity
Pros
Fidelity's trading platform offers several key features for new traders. Perhaps the earliest example of this is in its preset layout options, which allow you to choose the default setup for your trading screen. Not only does this help you avoid the complexity of customizing your own trading deck, but you can specifically choose a basic user interface layout designed for inexperienced investors.
This platform has a good range of educational resources to help new investors learn the ropes, and multiple screeners to help you find mainstream assets such as mutual funds and exchange-traded funds that make for safer investment opportunities. This is complemented by a very large no-fee mutual fund list, helping new investors even further. Perhaps most useful of all Fidelity's network of retail institutions is available for investors who need additional guidance, whether that means advice on managing your money or even help with using the tools and interface.
Cons
In some ways Fidelity is one of the more expensive options on this list. While its actual trading fees are industry standard, taking advantage of the in-person assistance it offers through either broker-assisted trading or the firm's retail locations can add up fast.
Best for Learning Resources: TD Ameritrade
Pros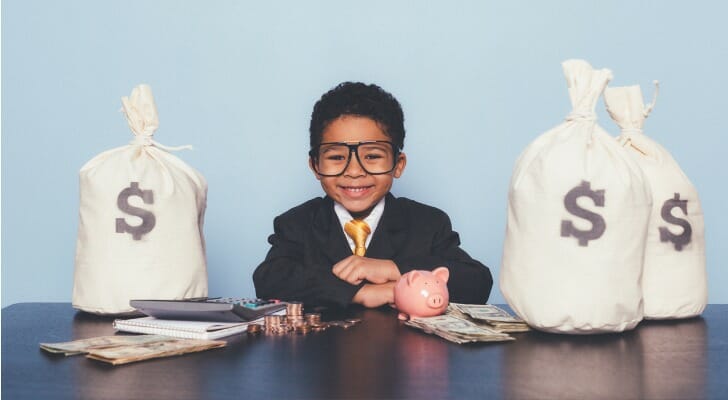 TD Ameritrade offers one of the best comprehensive investment platforms on the market today. New investors will want to focus on the firm's web-based core brand, rather than its high-end platform called thinkorswim. (While thinkorswim is an outstanding platform in its own right, it is highly complicated and not for beginners.) Among the many outstanding features offered by TD Ameritrade for new investors, two are most noteworthy.
First, this is one of the best platforms on the market today for educational resources. TD Ameritrade's platform includes guides that help investors understand the market, its asset classes, data sets and much more. This is an outstanding product for anyone who wants to learn how to invest.
Second, TD Ameritrade includes a feature called paper trading. This turns your portfolio into a trading simulator mode, allowing you to see how different positions would play out over time. Doing this allows investors to learn how to use the platform's tools without staking real money on their positions, which is invaluable for any first-time trader.
Cons
As a full-featured platform, even TD Ameritrade's basic platform offers a pretty comprehensive set of tools for managing your investments. This means that the software comes with an unavoidable degree of complexity. While the educational resources are there to learn this platform, new users will undoubtedly need them.
Best Designed: E*TRADE
Pros
E*TRADE offers paper trading. While this may be the single best tool for new investors, even among full-featured services relatively few platforms support this. As noted above, paper trading is the practice of allowing investors to operate a simulation account, one in which they can make trades without actually committing real money. This is a fantastic way to learn how both your trading platform works, as well as the market at large.
Beyond the simulation tool, E*TRADE is very well built for investors new to the market. Tools such as its risk analysis advisor help to explain the technical concepts involved with investment, and its user interface is one of the cleanest and most straightforward available among full-service platforms. From a purely interactive perspective, E*TRADE is simply the easiest product to use on this entire list.
Cons
Many of E*TRADE's more helpful tools have been hidden behind its more expensive (and more complicated) Power E*TRADE platform. This means that if users want to access the full range of explainers and tooltips, they may need to step up the complexity of their trading experience before they're ready.
The Bottom Line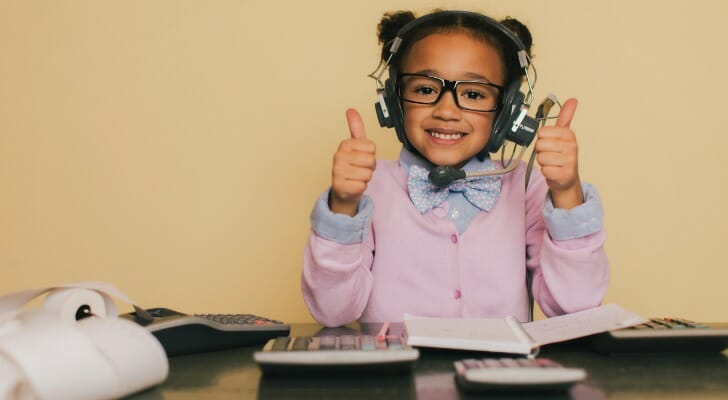 If you're not sure where to start, we recommend Zacks Trade. This may not be one of the biggest brand names on the market, but its tools are well designed and simply smart. For investors who want to start with a measure of complexity already at their fingertips, Fidelity's easy access to mutual funds and ETFs should serve you well. Those who want to learn will love TD Ameritrade's vast educational resources, while anyone who prioritizes ease of use should take a look at E*TRADE.
Tips for Investing
Where should you start when it comes to investing? With great financial advice from a financial advisor. Finding one doesn't have to be hard. SmartAsset's matching tool can help you find a financial professional in your area to help you make the most of your trading platform … whichever one you pick. If you're ready, get started now.
Besides finding trading platforms that are particularly well suited for beginning investors, it's also helpful to find – and use – calculators that are well suited for beginners. One of the best is this free, easy-to-use investment calculator.
No article on trading for beginners would be complete without mention of Robinhood, the app that promised to bring trading to the masses. No matter who you are, be wary of Robinhood. As we discuss in our article on the subject, this platform has been the subject of lawsuits and scandal centered around its Tinder-adjacent model.
Photo credit: ©iStock.com/FatCamera, ©iStock.com/RichVintage, ©iStock.com/RichVintage