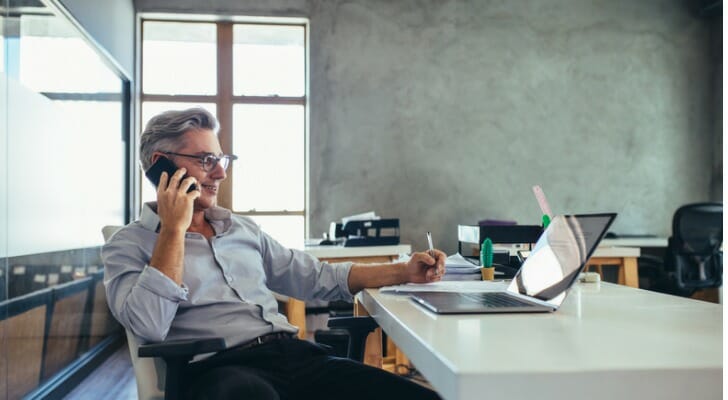 Coronavirus has hit small businesses hard. While the government has responded with a number of small-business-focused relief initiatives, small business owners can also access existing programs to get through the crisis. One of the government's long-standing programs to help small businesses is the Microloan program, which became operational under the Small Business Administration (SBA) in 1992. Learn what microloans can be used for and how to apply for one.
About the SBA Microloan Program
The SBA's Microloan program helps small businesses get attractively priced loans of up to $50,000 to use for business startup or expansion. The program has affiliated lenders that, as of 2019, had made 5,533 microloans averaging $14,375. The average interest rate was 7.5%.
With a total loan volume last year of just $81.5 million, the SBA Microloan program pales compared to the other SBA lending programs. The flagship 7(a) program, for instance, makes individual loans of up to $5.5 million. And it's tiny next to the hundreds of billions of dollars flowing through the Paycheck Protection Program loans set up by the CARES Act to respond to the COVID-19 crisis.
However, these loans fill a unique and important gap. They are aimed at businesses that lack the size, history and financial strength to obtain loans from conventional sources, including commercial banks as well as SBA-approved lenders using different SBA loan programs.
Microloans can be for as little as $500. And unlike, for instance, Paycheck Protection Program loans, which are restricted to businesses operating by Feb. 15, 2020, microloans are available even to startups that have yet to open their doors.
Microloan Benefits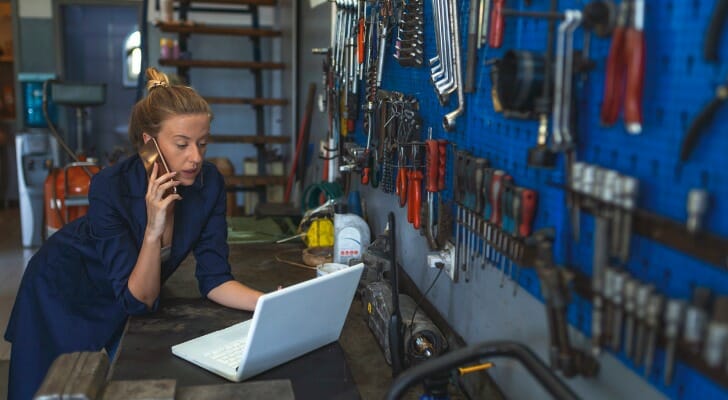 The SBA Microloan program is intended to serve as a lender of last resort for businesses unable to borrow anywhere else. Borrowers may be required to show they've already tried and failed to get loans.
Proceeds of a microloan can be used to provide working capital, including paying salaries, rent or other bills. They can also be used to purchase inventory, supplies, furniture, fixtures, machinery or equipment.
There are some things microloans can't be used for. They can't go to pay off existing debts or to acquire real estate.
Time to repay the loan can be anything up to six years. And business owners with no better than average credit can realistically hope to qualify.
Who Qualifies For a Microloan?
Microloan borrowers have to meet the same general requirements as other borrowers under SBA programs like the 7(a). That is, borrowers have to be for-profit businesses based in the U.S. and be unable to get loans elsewhere. One exception with microloans is that non-profit childcare centers can qualify.
Each individual microlender will add more requirements of its own. Typically those will include having no recent bankruptcies or foreclosures and enough income (or enough expected income in the case of startups) to pay back the loan.
The non-profit community-based organizations that act as intermediaries to make the loans – using money borrowed at a discount from the SBA – will also require the business be located in their service areas. Borrowers will usually have to have a business plan, and may need to attend training classes set up by the intermediary.
Credit history is less important with microloans than with other lenders. However, borrowers will usually be asked to personally guarantee the loans as well as provide collateral.
How to Apply
The SBA doesn't make the loans, so applications have to go through its partner intermediaries. To apply for a loan, first identify an intermediary active in your area. The SBA has an online search tool to find intermediaries by state.
There are hundreds of these partners located all across the country. The SBA gives them wide latitude in deciding whom they'll lend to and the terms. If a microloan borrower doesn't like the terms offered by one intermediary, a different one might offer a more attractive deal.
Many microloan organizations have online application processes. However, borrowers may still be asked to come to the offices and, often, undergo classroom training. The time to get funded may require anything from a few weeks to a couple of months.
The Bottom Line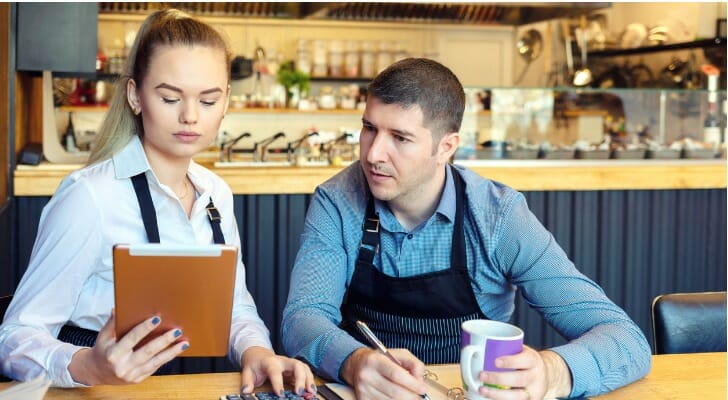 The SBA Microloan program provides loans of up to $50,000 to startups and other small businesses that wouldn't otherwise be able to access credit. Interest rates are below market and even borrowers with no better than average credit can qualify. Businesses can take up to six years to pay the loans back. Besides the Microloan program, check out the Express Bridge Loan Pilot Program. If you're interested in the Paycheck Protection Program, use this calculator to see what you might qualify for.
Tips for Managing Your Small Business
Many financial advisors specialize in helping small business owners with their financial plan. Finding the right financial advisor that fits your needs doesn't have to be hard. SmartAsset's free tool matches you with financial advisors in your area in five minutes. If you're ready to be matched with local advisors that will help you achieve your financial goals, get started now.
While it's always important to have a good credit score, it is especially so during a major economic downturn that may require people to take out a loan at the same time they are having trouble making rent or mortgage payments. Here are three helpful steps that you can use to protect your credit rating if you're struggling financially.
Photo credit: ©iStock.com/jacoblund, ©iStock.com/, ©iStock.com/Dan Rentea