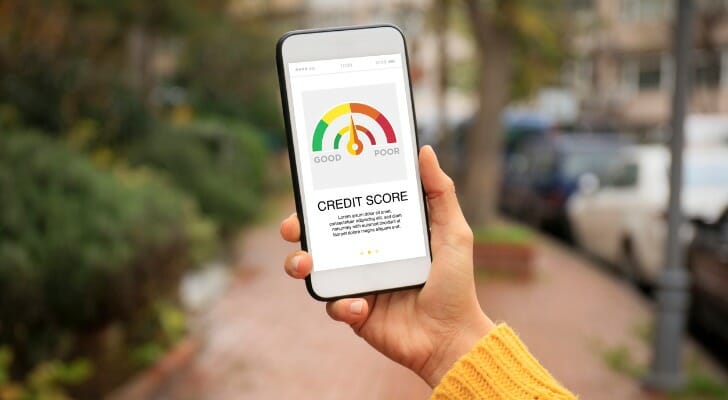 The coronavirus pandemic has upended the U.S. economy, as many Americans have already been laid off, furloughed or had their wages cut. Others are getting sick and being forced to take time off of work. As a result, bills may go unpaid, leaving your credit score open to negative movement. So during this time, it's important to keep a close eye on your credit and all other aspects of your financial life. There are also some measures you can take to protect your credit score during the coronavirus crisis and, in turn, your long-term financial well-being.
A financial plan is a must-have for anyone that wants to maintain their financial security. Speak with a financial advisor today.
Focus on What You Can Control About Your Credit
First and foremost, check your credit score as soon as possible to see if it has already been affected. Double-check your report for any errors that could be unnecessarily pulling down your score. If you're unsure of where to access your credit report, Equifax, Experian and TransUnion all offer free reports once a year.
Your credit score is calculated using a range of factors, with the most important of these being payment history and credit utilization ratio. As long as you're paying the minimum amount due every month on your loans, you'll be able to keep your payment history in good standing. If you're unable to make payments in full, your credit utilization ratio is likely going to increase.
As such, minimizing your credit card spending during the crisis can help curb the negative impact on your score. You can also get in touch with your credit card company and ask for a credit line increase, which will help keep your utilization ratio lower. This will also give you the ability to spend more on your card should you need it during the crisis.
You can also look into opening a credit card with a 0% intro APR balance transfer period. Transferring your credit card balances to a card like this can give you months of relief from compounding interest.
It's important to remember that not all missed payments get reported to credit bureaus, so prioritize the loans that do. Regardless, try your best to make sure that your credit cards and loans remain in good standing. Cable or internet bills, while important, aren't usually reported to credit bureaus, so you can probably afford to pay those last.
Take Advantage of Coronavirus Relief Programs & Benefits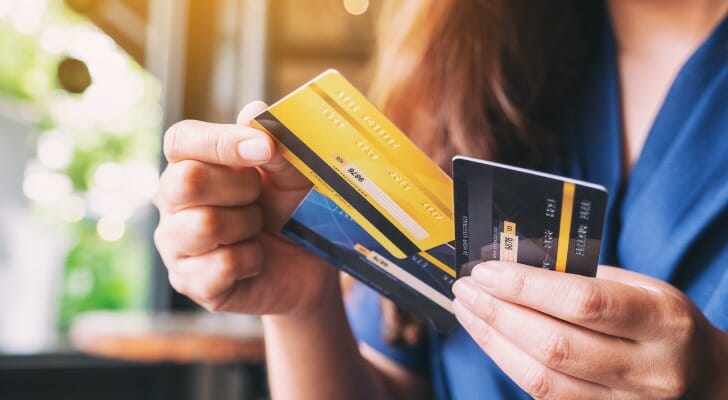 Due to the global nature of the coronavirus crisis, lenders, creditors, credit bureaus, governments and businesses are having to deal with the reality that many Americans won't be able to make timely payments for the foreseeable future. As a result, several entities are looking into broad-based relief packages aimed at helping people through these tough times.
A handful of state governments, including New York, have suspended mortgage payments. Citibank has put measures into place designed to help at-risk customers. This involves giving these customers preferred access to credit line increases and loan forbearance programs. Bank of America has made similar efforts, and has even begun refunding late fee payments to eligible customers.
Credit bureaus have yet to put into place any significant policies in regards to the coronavirus crisis. However, the federal government is pressuring them to implement a broad-based plan to freeze or forgive negative marks on consumer credit reports for the duration of the crisis. Even now, you're able to add a consumer statement to your credit report explaining your financial situation. These can generally be up to 100 words in length, and they can minimize credit decreases.
Contact Your Creditors to Work Through Your Options
You're definitely not alone in having trouble paying your bills during this crisis. Lenders are dealing with a massive influx of inquiries from borrowers. You should still try reaching out to your creditors to see if you can work something out, though. Also be sure to visit their websites, as some lenders are announcing that they'll be automatically pausing payments. Others won't be reporting information to credit bureaus during the coronavirus crisis.
In some cases, you may have the option to pause payments without it counting against your credit score or accruing more interest. However, you'll likely need to provide proof that you've lost your job or a significant chunk of your income. In other words, there's no guarantee that your particular creditor will be willing to work with you. Nevertheless, it's always worth getting in touch to inquire about your choices.
If you have student loans that you're having trouble paying back due to a lack of income, you could also think about taking a more mainstream path. Look into a reduced payment plan or a delayed payment plan. Your interest may continue to accrue if you choose one of these options. Still, this is still better than nothing if you don't qualify for any other forms of relief.
Bottom Line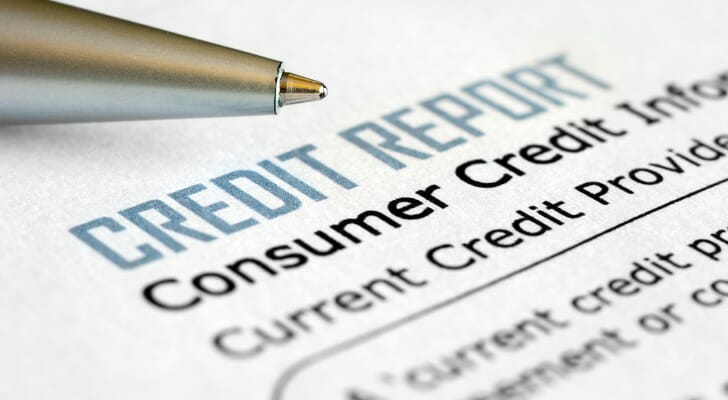 These are difficult times for many Americans, and many lenders understand that. Some are putting programs into effect that are can help cushion the financial impact of the crisis. Those that have yet to do so are being pushed by government entities to aid their customers.
As has become the new norm with the coronavirus crisis, things will likely continue to rapidly change every day. Be sure to stay on top of everything that's becoming available so you can keep your credit in good shape.
Tips for Managing Your Credit
A financial advisor can help you build a financial plan that can withstand economic downturns. SmartAsset's free tool can match you with suitable financial advisors in your area in just five minutes. Get started now.
Everyone wants their credit score to be as high as possible. To achieve this goal, pay off your balances in full, don't overspend and don't miss payments. You can also use credit cards to aid your score while earning valuable rewards. If you're looking for your next credit card, consider using SmartAsset's guide to 2020's best credit cards.
Photo credit: ©iStock.com/tolgart, ©iStock.com/Farknot_Architect, ©iStock.com/i_frontier