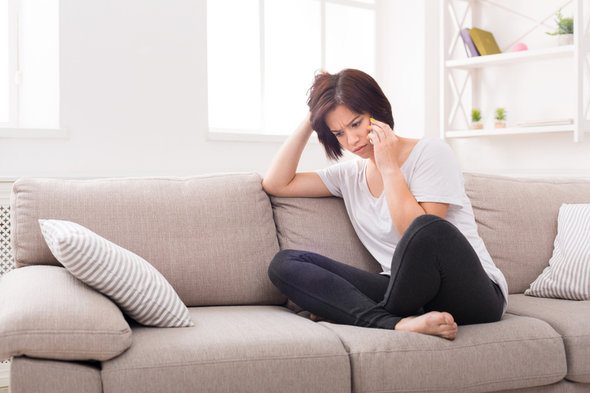 Your credit affects just about every aspect of your life. It has an impact on whether you can get a loan, mortgage, apartment, car or credit card with great rewards. All of your credit scores and reports come from the information in your three credit reports. Credit bureaus maintain these reports and sometimes you'll need to reach out to a bureau about information in your report. They all offer online services (and prefer that you use their online forms instead of calling) but what if you don't want to go through machines? Here's how you can talk to a person when you contact a credit bureau.
Why Would I Need to Contact a Credit Bureau?
Before we get to the contact info, here's a quick refresher on what a credit bureau is and why you might need to contact one.
There are three national credit bureaus, Equifax, Experian and TransUnion. Each bureau maintains a file on each consumer. The information in that file is what they use in order to create a credit report. You have three reports – one from each bureau. Creditors then use those reports to evaluate your creditworthiness for things like credit card accounts, loans and mortgages. Credit Bureaus also sell consumer credit information to insurers, employers and other businesses that use the information for decisions related to insurance, hiring and renting a home or apartment.
Many people use your credit reports so it's important to ensure that the information on your credit reports is correct. If you ever find a mistake, you will need to contact a credit bureau in order to correct the information. You may also need to contact to a credit bureau if you think that you're a victim of credit fraud. That could mean placing a fraud alert on your account or freezing your credit so that no one can open a new line of credit in your name.
Talk to a Real Person at Equifax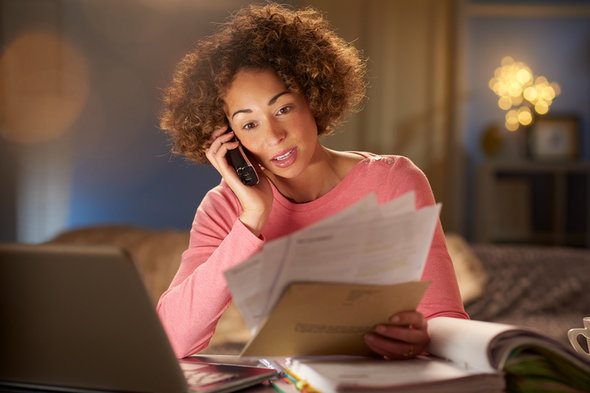 Equifax has multiple phone numbers that you can use to speak with a real person. The number that you use will depend on what you need help with. We recommend trying to contact the correct number. If you call the wrong number, they will simply say they cannot help you and then direct you to call another number. You can find all of Equifax's contact information on its website, Equifax.com.
If you ever want to contact Equifax with a general inquiry, you can reach the company via phone with the number 1-800-465-7166.
When you call you this number, you will hear an automated phone service. Follow the prompts to select your language (press 1 for English). The service will then instruct you to press a certain number depending on what you want. In order to speak to a human representative, you can either stay on the line after the automated service is finished or you can press 90 to talk directly with a representative. If this person cannot answer your questions, they should be able to give you the correct number to call.
Just make sure to call between the hours of 8:00 a.m. and 8:00 p.m. EST Monday through Friday.
Equifax has also been in the news recently because it suffered a large data breach in 2017. If you have questions about whether your information was compromised in the breach, Equifax does have a dedicated phone line at 1-866-447-7559.
The table below has some common reasons why you might want to call Equifax and the number that you should call in order to speak with a representative.
How to Speak With a Real Person at Equifax
Reason for Calling
Phone Number
General inquiries
1-800-465-7166 (press one and then 90)
Canceling a product or service (Equifax customers)
1-866-640-2273
Request a copy of your credit report*,
Place a fraud alert on your credit card,
Dispute information in your credit report
1-866-349-5191
Place, lift or remove a freeze on your credit
1-888-298-0045
Dedicated phone line for information on the 2017 data breach
1-866-447-7559
*Don't forget: You can get a free copy of your credit report three times per year.
Talk to a Real Person at Experian
Experian makes it relatively hard to talk to a real person on the phone. The company encourages people to use its website for most things. However, there are three main phone numbers that you should know if you want to talk to someone at Experian.
Call 1-888-397-3742 if you want to buy a credit report or if you have any questions related to fraud and identity theft. The number 1-888-397-3742-6 (1-888-EXPERIAN) will also work. You can place an immediate fraud/security alert on your credit with this number.
If you have a question about something on a recent credit report (such as incorrect information), you will need to have a copy of the credit report. On the report you will find a 10-digit number. This number is different for each credit report and you will need it for the representative to help with any issues related to your specific report. Once you have that number ready, you can call 1-714-830-7000 with questions about your report.
If you need help with anything related to your membership account with Experian, you should call the company's customer service at 1-877-284-7942. Listen to the prompts and choose the option for 'general inquiries' (press 3). You will need to call while the Experian office is open in order to speak with someone. The hours are Monday to Friday 8 a.m. to 11 p.m. EST.
How to Speak With a Real Person at Experian
Reason for Calling
Phone Number
Buying a credit report,
Placing a fraud alert on your credit file
1-888-397-3742 or
1-888-397-37426 (1-888-EXPERIAN)
Question about a recent credit report
1-714-830-7000
Question about Experian membership account
1-877-284-7942 (press three)
Talk to a Real Person at TransUnion
TransUnion has one main customer service number that you can use to talk to a human. That number is 1-800-916-8800.
Note that a human representative is only available Monday through Thursday 8 a.m. to midnight ET and Friday through Sunday 8 a.m. to 8 p.m. ET.
You will hear an automated service when you first call this number. Press 4 in order to speak with a representative. Then you will need to press 1 if you have a TransUnion File Number or 2 if you do not have a number.
A TransUnion File Number is a unique identification number that you can find in the top right of your TransUnion credit report. You do not need a number to speak with a representative, but you will need it to do anything related specifically to your credit report. For example, the file number is necessary for disputing incorrect information.
The Takeaway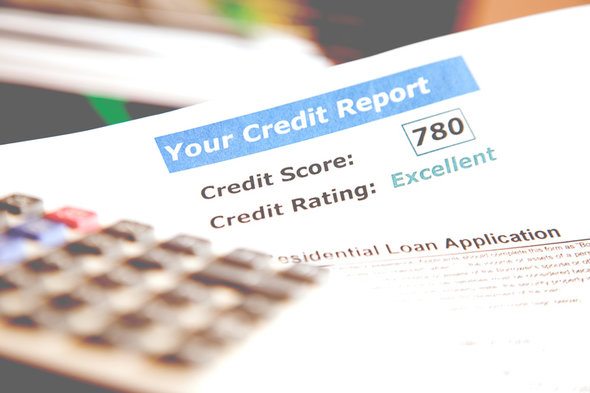 If you ever need to buy a credit report or address an issue on your report, you will need to contact a credit bureau. Each of the three national credit bureaus, Equifax, Experian and TransUnion, has a website where you can do most things you may need to do. In fact, they prefer that you use online forms instead of calling. But sometimes it's comforting to speak with a real person who can answer your specific questions.
The first step is figure out what phone number you need. The credit bureaus all have multiple numbers. Not all of the numbers will allow you to solve your specific issue. Of course once you have the right number, you will also need some patience. Hold times can easily reach over 20 minutes. The credit bureaus have also experienced higher phone traffic since the Equifax breach in 2017.
Tips for Using a Credit Card Responsibly
Correcting inaccuracies on your credit report by contacting a credit bureau can help to improve your credit score. Another potential way to improve your score is to get another credit card. It will increase your available credit and improve your credit utilization ratio. You can find a card the best card for you with our credit card tool. Of course, you should only get another card if you can responsibly handle the credit you already have.
One good piece of credit card advice is always to avoid as many fees as possible. Fees can make it harder for you to keep your spending down. Higher bills, in turn, could be harder for you to pay back in full. Here are 15 credit card fees that you should avoid.
It can be tempting to keep swiping your credit card, but make a budget and stick to it. A financial advisor can help you create a road map to make sure you're hitting your goals and not getting into debt. A matching tool like SmartAsset's SmartAdvisor can help you find a person to work with to meet your needs. First you'll answer a series of questions about your situation and your goals. Then the program will narrow down your options to three fiduciaries who suit your needs. You can then read their profiles to learn more about them, interview them on the phone or in person and choose who to work with in the future. This allows you to find a good fit while the program does much of the hard work for you.
Photo credit: ©iStock.com/Milkos, ©iStock.com/sturti, ©iStock.com/fstop123