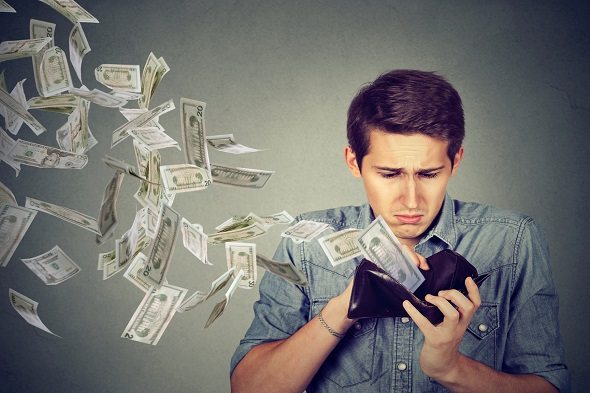 Wire transfers have proven to be a valuable asset for people who need to send money quickly and securely. Whether you're sending money to a relative abroad or closing on a home, wire transfers offer a safe way to send large amounts of money both domestically and internationally. However, because of their value and security, wire transfers tend to come with their own costs. Here's the average breakdown of what wire fees might cost you and how it all works.
Average Wire Transfer Fee by Type
Wire transfers are a great way to send money safely and quickly. These transfers are divided into four major categories: "outbound domestic transfers," "outbound international transfers," "inbound domestic transfers" and "inbound international transfers." It's important to note that you also have to pay to be a recipient of a wire transfer. Many banks will waive the fee on wires if it is coming from another account at the same financial institution.
The following wire fees represent the average amount for the overall market. These amounts are based on SmartAsset's analysis of 30 banks and credit unions.
Outbound domestic wire transfers: $23 per transfer
Outbound international wire transfers: $43 per transfer
Inbound domestic wire transfers: $6 per transfer
Inbound international wire transfers: $8 per transfer
Average Wire Transfer Fees by Bank
Each bank or credit union has their own rules and regulations on sending and receiving wire transfers. Not all financial institutions offer both domestic and international transfers, though.
As you'll see below, a number of banks don't offer international outbound wire transfers. This may be because of the costs of sending money through an international banking network. And naturally this limits your wire transfer options, both inbound and outbound.
You can also send wire transfers through companies like Western Union. Those costs can run a bit high though, depending on your situation. For example, a $500 wire to a U.S. bank account could cost you as much as $20 in fees and take up to six days to process.
Wire Transfer Fees
Bank/Credit Union
Domestic Outbound
International Outbound
Domestic Inbound
International Inbound
Alliant Credit Union
$25
$50
Free
Free
Ally Bank
$20
Not offered
Free
Free
Associated Bank
$25
$45, $60 or $85 based on type of wire
$15
$15
Bank of America
$30
$0 in foreign currency, $45 in USD
Free for Interest Checking/Advantage accounts and Preferred Rewards customers.
Varies based on account. Free for Platinum and Platinum Honors Preferred Rewards customers.
Boeing Employees Credit Union
$25
$35
Free
Free
Capital One Bank
$30
Not offered
Free
Free
Charles Schwab
$25. Three free transfers per quarter for customers with $100,000 or more in household balances.
Not offered
Free
Not offered
Chase Bank
$25 online, $35 in-person
$40 or $50 based on type of wire. Free if processed online and in foreign currency worth at least $5,000 USD
$15
$15
Citibank
$25 for most accounts. $12.50 – $18.75 for top-tier accounts. Free for Citi Private Bank, Citigold® Private Client and Citi Global Executive Preferred accounts
$35 for most accounts. $20 – $30 for top-tier accounts. Free for Citi Private Bank, Citigold® Private Client and Citi Global Executive Preferred accounts
$15 for most accounts. Free for top-tier accounts
$15 for most accounts. Free for top-tier accounts
Comerica Bank
$29
$58
$14
$17
Dime Community Bank
$30
$40
$15
$15
Discover
$30
$30
Free
Free
TIAA
$25
$35
Free
Free
Goldman Sachs
Free
Not offered
Free
Not offered
M&T Bank
$32
$75
$16
$16
Nationwide Bank
$35
$45
Free
Free
Navy Federal Credit Union
$14
$25
Free
Free
Northpointe Bank
$25
Not offered
Free
Not offered
PenFed Credit Union
$25
$30
Free
Free
PNC Bank
$30. Free for Performance Select Checking.
$45
$15. Free for Performance Select Checking.
$15
Sallie Mae
$20
Not offered
Free
Not offered
Santander Bank
$25
Free in foreign currency, $40 in USD
$13
Free in foreign currency, $13 in USD
State Employees' Credit Union
$10
$25
Free
Free
Synchrony Bank
$25. Diamond members get three free wires/month
Not offered
Free
Free
TD Bank
$30
$50
$15
$15
U.S. Bank
$30
$50
$20
$25
USAA
$20
$45
Free
Free
Wells Fargo
$30
$45 in USD, cheaper in foreign currency
$15
$16
How to Save Money on Wire Transfers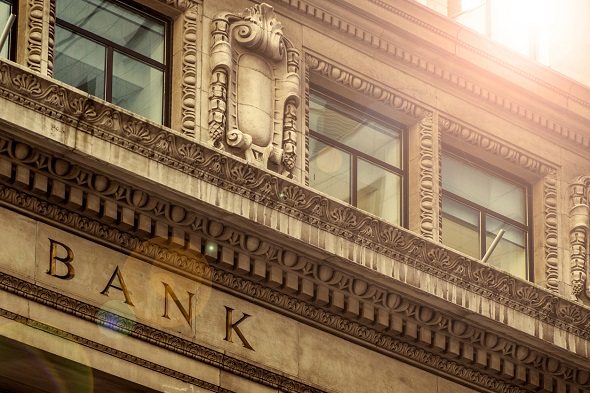 Many banks allow customers to wire money in a foreign currency instead of USD. Choosing this method could help you lessen, or even avoid, a wire transfer fee. To do so, you won't need to have the foreign currency in-hand. Instead, the bank will do the conversion for you, making the transfer process a little easier on you.
Different financial institutions can offer their own ways to save on wire transfers. For example, you can save $10 by sending an online domestic wire through Chase instead of sending it in person. This offers an easier and more convenient way to send a wire transfer and save money at the same time. Of course, if you need a bank employee's help to send the wire, you'll want to visit a branch to avoid any mistakes.
Another way to snag lower or waived wire transfer fees (among other fees) is to open a more "exclusive" checking account. For example, PNC Bank waives its $30 outbound and $15 inbound domestic transfer fees for customers with a Performance Select Checking account.
You may also want to look into simply setting up recurring transfers that are not wires. This can help you save on fees, especially if you find yourself sending wire transfers often and for the same reason.
Wire Transfer Alternatives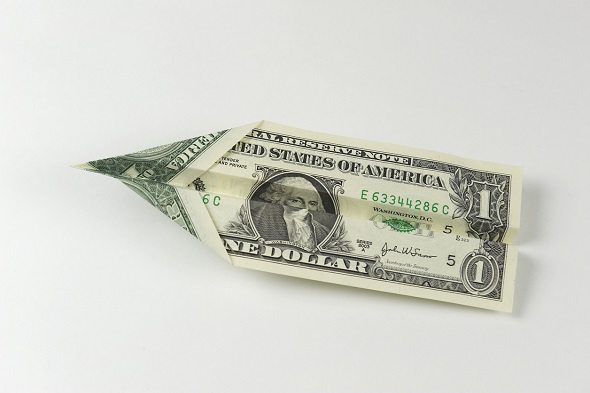 Luckily, if you're not keen on sending wire transfers, there are other ways to transfer money. While wire transfers help in long-distance situations, you still have other options. For one, if the recipient's bank has a location nearby, you can deposit the amount in cash right into her account at that location. The funds may be available even sooner with this method than through a wire transfer.
You can also take advantage of one of the most widely used money services, PayPal. It can be used to send money domestically and abroad, making it a solid alternative to wire transfers. You can send money within the U.S. for free as long as you use your bank account and/or PayPal balance. If you pay with a debit or credit card, you'll pay a fee of 2.9% plus $0.30 USD. You'll also face a fee for sending money abroad.
Another electronic alternative is Venmo. You can easily send any amount of money to your recipient, no matter where they are in the world. However, Venmo does offer the exact security that a wire transfer can offer.
If you want to stick to more old school methods of transferring money, you can look into money orders or bank drafts. You can buy these at most financial institutions, certain retailers, post offices and places like Western Union. These methods are good for international transfers, since you can buy them directly in the currency of the nation you're sending the money to. Mailing pieces of paper with such high values doesn't offer much security, though, especially when sending internationally.
The Bottom Line
Wire transfers offer an incredibly secure way to send any amount of money both domestically and internationally. While they're a valuable financial tool, they often come at an extra cost depending on the institution sending the wire. You'll want to determine whether the high fees make sending a wire transfer worth it, or whether you can send the money another way.
Tips for Saving Money
If you're looking for banking or long-term financial help, consider working with a financial advisor. An advisor can help you create a financial plan and put you in the right spot to hit your long-term goals. Finding a financial advisor doesn't have to be hard. SmartAsset's free tool matches you with up to three financial advisors who serve your area, and you can interview your advisor matches at no cost to decide which one is right for you. If you're ready to find an advisor who can help you achieve your financial goals, get started now.
If you feel like the fees at your bank are out of hand you can always look into switching banks. It's typically free and just takes a little bit of your time. You can also put in work on your individual budget to see where you can cut other expenses.
Photo Credit: ©iStock.com/SIphotography, ©iStock.com/Warchi, ©iStock.com/kevinjeon00