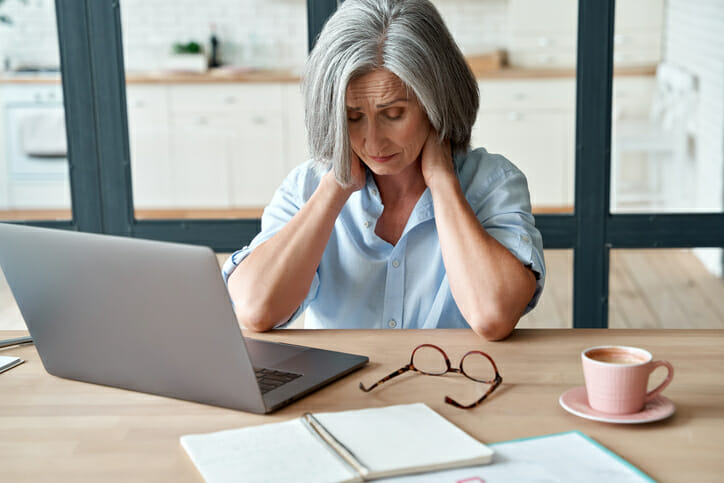 America is saving at an all-time high for retirement. But the global investment firm Vanguard says that just over half are falling short on reaching recommended retirement savings goals or failing to maximize contribution limits. Here's what the 2022 study says and how you can combine both automatic savings features with active management to turn your retirement plan into a sustainable reality.
A financial advisor could help you reach your retirement goals with a financial plan tailored to your needs.
What Vanguard's 2022 Savings Study Shows
The Vanguard study says that just over four in five eligible workers (81%) contributed to a 401(k) in 2021. This was up from 2012, when only 74% took advantage of their employer's voluntary savings plan. And the global investment firm attributes the 7% increase to a wider trend that shows larger plan sponsors adopting automatic enrollment.
"We saw record-high participation and deferral rates as well as a higher percentage of participants in target-date funds and advised solutions such as managed accounts than ever before," said John James, managing director and head of Vanguard Institutional Investor Group, in the 2022 study.
The study says that plans with automatic enrollment had a 93% participation rate, while those with voluntary enrollment had a rate that was 27% lower. In fact, Vanguard reported that automatic enrollment has more than tripled since 2007, which was the first year when the Pension Protection Act (PPA) authorized and expanded it.
The investment firm also attributes the upward trend in savings to rising contribution default rates. The study says that 58% of plans chose a default rate of 4% or higher in 2021. And 27% of plans elected a default rate of 6% or higher.
However, while automatic enrollment can boost a worker's retirement savings, the study also points out that plan participants only saved an average of 7.3% of their income in 2021, with the median participant deferral rate at 6.1%. This means that more than half (53%) of eligible participants had failed to meet Vanguard's recommended target savings rates of 12% to 15%, or had not reached the statutory contribution limit.
The investment firm says that only 14% of participants saved the maximum amount. And those who did "tended to have higher incomes, were older, had longer tenures with their current employer, and had accumulated substantially higher account balances."
For reference, the IRS set the contribution limit for 401(k) plans in 2021 at $19,500 (and $26,000 for those aged 50 or older). For 2022, that limit has risen to $20,500 (and $27,000 for those aged 50 or older).
Why Workers Are Saving More With Automatic Savings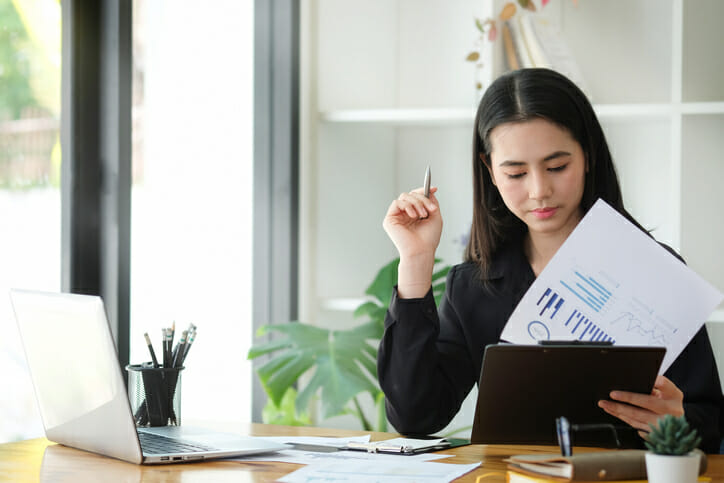 Previous research from Vanguard had already shown how automatic features could help workers boost their retirement savings. The investment firm's 2021 study said that retirement plans with automatic increases could save on average between 20% and 30% more in just three years when compared with plans that did not include this feature.
Now, Vanguard says that both automatic enrollment and automatic increases have also helped workers avoid extreme investment choices that were either too risky or too conservative for their portfolios. And the investment firm says that this happened because retirement savings are automatically invested in target-date funds.
This asset typically invests in a mix of stocks, bonds, mutual funds and exchange-traded funds (ETFs). It rebalances automatically and adjusts to a more conservative allocation as it approaches a retirement date.
But while this "set it and forget it" option has been commonly integrated by employers as a default into many retirement plans, workers should note that investments in target-date funds also face risks from underlying funds.
The study says that 95% of Vanguard plans offered target-date funds in 2021, which is up by 11% since 2012. And the investment firm says that the increased use of this asset has led to higher retirement account balances.
"We believe this commitment to smart plan design is a big reason why participant behaviors remained largely unaffected in 2021," James said in this year's study. "Most participants simply did not access their retirement plans, and by year's end, average account balances had increased by 10%."
According to the study, the average Vanguard account balance in 2021 was $141,542, which is up from $129,157 in 2020 and $106,478 in 2019.
How Active Management Can Help You Catch Up
The Vanguard study says that 41% of all defined contribution (DC) plans offered managed account advice to help participants make investing and retirement planning decisions in 2021. And when looking at larger plans, that number jumps up to almost eight in 10 plans. This is part of a consistent upward trend for all DC plans, which has risen 11% since 2017.
Now, with markets facing greater instability in 2022, large firms are relying on more hands-on investing expertise to limit losses. Bloomberg says that the top-performing investments at the largest retirement plans are actively managed funds that focus on value, income or a balance of equities and bonds.
These funds are overseen by a manager, or a management team, which makes investment decisions to beat out a market. This expertise, however, carries higher expense ratios than passively managed funds.
And for workers looking for other hands-on investing options, a 2022 study from the financial services company Charles Schwab also shows that retirement plan participants can almost double their savings by working with a financial advisor.
Bottom Line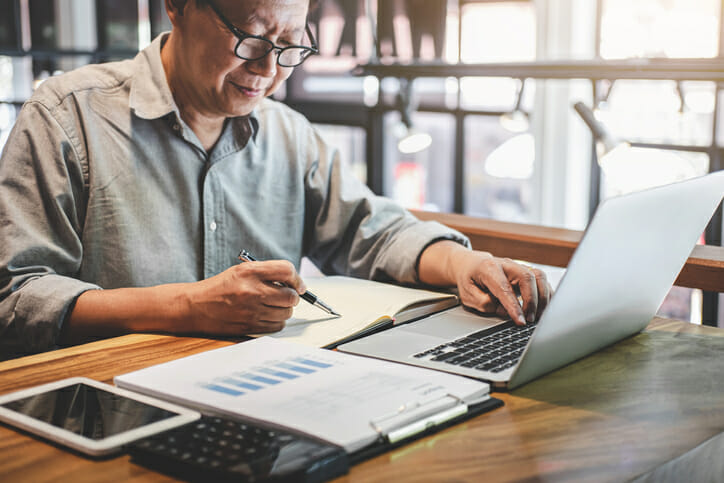 While Americans are saving at a record-breaking pace for retirement, more than half are still falling short of recommended savings rates (12% to 15%) or not reaching plan contribution limits. Research shows that automatic enrollment and automatic increases in savings rates can significantly boost retirement savings and minimize risk. Investing in actively managed funds and working with a financial advisor can also help workers catch up to retirement savings goals, especially when markets face instability.
Retirement Planning Tips
Don't miss out on news that could impact your finances. Get news and tips to make smarter financial decisions with SmartAsset's semi-weekly email. It's 100% free and you can unsubscribe at any time. Sign up today.
For important disclosures regarding SmartAsset, please click here.
Photo credit: ©iStock.com/insta_photos, ©iStock.com/Aum racha, ©iStock.com/Ngampol Thongsai