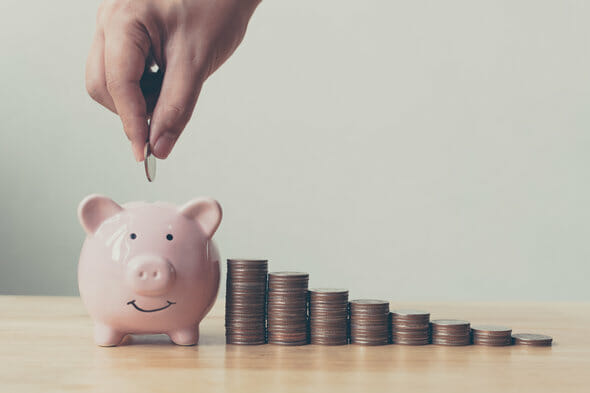 About one in five people in the United States collects Social Security benefits each month, according to the National Academy of Social Insurance. Though Social Security benefits provide some income to employees after they leave the workforce, you'll probably need additional funds to lead a comfortable retirement. That's where defined contribution plans come in.
A study by the Bureau of Labor Statistics found that 44% of private industry workers participate in a defined contribution plan. But what exactly is a defined contribution plan?
What Is a Defined Contribution Plan?
The IRS describes a defined contribution plan as "a retirement plan in which the employee and/or the employer contribute to the employee's individual account." Employees typically contribute a fixed percentage of their paycheck and the employer may also contribute some money to the account intended to help fund the employee's retirement.
In most cases, defined contribution plans yield tax-deferred savings. Your total savings for retirement will depend on how much you've contributed over your working life, how much your employer has contributed, how long the funds have been invested and how well investments inside the plan perform.
Types of Defined Contribution Plans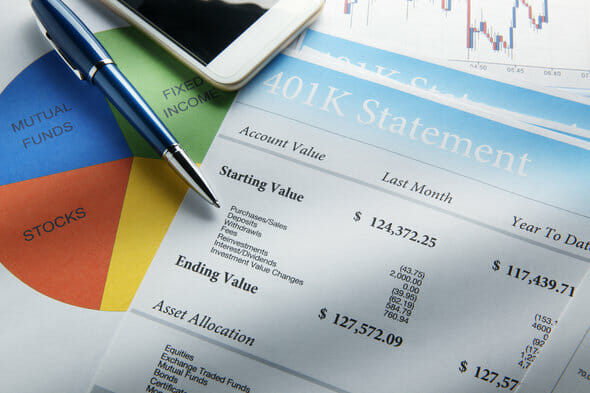 The 401(k) is the most common and the most popular defined contribution plan. However, there are other options. The biggest differences are who can enroll. Learn more about all the different types of defined contribution plans below.
401(k) plans are available to employees of public corporations and businesses.
403(b) plans are typically available to employees of public education entities and most other nonprofit organizations.
401(a) plans are money-purchase plans where the employer establishes custom eligibility requirements, contribution amounts, and vesting schedules. They're normally available for key government, educational, and non-profit employees as an added incentive to stay with the organization.
457 plans are available for public-sector employees, like state and municipal workers, as well as employees of qualified nonprofits.
Thrift savings plans (TSPs) are also for federal employees. It has extremely low costs, guaranteeing that only a small amount of retirement savings go to fees and expenses.
Profit-sharing plans are managed by employers and funded through the profits of the business. Each employee gets a certain portion of the employer's annual contribution.
Money purchase plans are similar to profit-sharing plans but contribution amounts are fixed rather than variable. Employers make annual contributions to each employee's account no matter how the company performs.
Employee stock ownership plans (ESOPs) are invested primarily in employer stock. It can be part of an employee's compensation or a voluntary purchase.
Savings Incentive Match Plans for Employees (SIMPLE) are available for employers and employees of businesses with 100 or fewer employees.
Since individual retirement accounts (IRAs) often entail defined contributions into tax-advantaged accounts with no guaranteed benefits, they could also be considered a defined-contribution plan.
How Do Defined Contribution Plans Work?
All defined contribution plans work largely the same way. The employee elects how much they want to contribute, and the employer puts the money into an account on the employee's behalf. Usually, an employee contributes a fixed percentage of their pay or a specific dollar amount. Contributions are deducted from the employee's paychecks and placed into the account automatically. Many employers also agree to kick in some of their own money. This is known as a matching contribution, and it's typically 50 cents for every dollar an employee contributes, up to a certain percentage of your salary (commonly 3% to 6%).
The employee decides how to invest their contributions, choosing from a selection of the plan's mutual funds, money market funds, annuities or stocks. Thus, the individual employee assumes investment risk and rewards rather than the employer.
When an employee leaves his or her job, he or she still maintains ownership of the account. The contributions an employee makes are always his or hers. To fully own an employer's match, an employee must become fully vested. If an employee leaves before he or she is fully vested, he or she will either be allowed to keep a portion of the employer match or they might lose it all.
Defined Contribution Plans Limits and Restrictions
Employees don't have to contribute to a defined contribution plan. However, they'd be silly to miss out on the retirement savings opportunity. Defined contribution plans are tax-advantaged, which means that balances can grow larger over time when compared to taxable accounts. However, there are limits on how much you can contribute, which may change each year. In 2019, employees under 50 could contribute up to $19,000. The limit for 2020 will be $19,500. Employees over the age of 50 can make catch-up contributions, raising their maximum contribution limit to $26,000. While many experts recommend contributing the maximum amount allowed, employees should contribute at least the amount needed to qualify for their employer's match program.
There are also restrictions on when and how much each employee withdraw from their defined contribution plans without facing penalties. Typically, employees face a penalty if they withdraw funds before reaching the age of 59 1/2.
Defined Contribution Plan vs. Defined Benefit Plan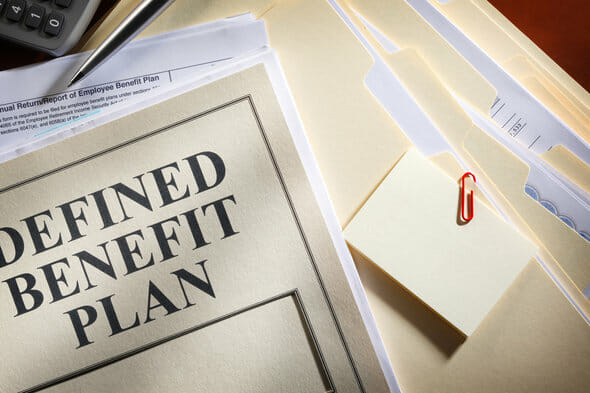 There are more types of employer-sponsored retirement plans than just defined contribution plans. Employers can also opt for defined benefit plans, as well as pensions or cash-balance plans. Unlike a defined contribution plan, employers completely fund a defined benefit plan and bear the investment risks and the cost of administration. During retirement, the employee draws uniform checks from the company plan each month.
An employee's earnings history, length of employment and other factors determines how much the employee will receive in benefits. Because benefits are not tied to market performance, employees can depend on receiving a certain amount of retirement income. Furthermore, the Federal Deposit Insurance Corporation (FDIC) usually protects benefits up to a certain limit.
As with defined contribution plans, defined benefit plans do have rules regarding withdrawals. The employee must show up for work and meet eligibility requirements. While employees must opt into defined contribution plans, they are automatically enrolled in defined benefit plans.
Sound like a great deal? Without the need to make investment decisions or fund the money yourself, defined benefit plans are much more attractive to employees. The increased financial security comes at a hefty cost for employers, though. They've become much less popular in recent years, as employees change companies and roles more often. As of 2008, only 20% of Americans had defined benefit plans. The number has fallen even further since then. If you still have a defined benefit plan at your company, consider yourself lucky. Most employees today have to take savings matters into their own hands and enroll in defined contribution plans.
Tips for Getting Ready for Retirement
Employer-sponsored defined contribution or defined benefit plans are a great way to get ready for retirement. However, you can always save beyond employer programs and Social Security benefits. Every American should also consider getting an IRA to help them reach their retirement goals. You don't need an employer to open an IRA and it can be a good complement to an employer-sponsored return. Just don't forget that you'll owe taxes when you withdraw money.
To make sure you're on track with your retirement planning, consider working with a financial advisor. SmartAsset's financial advisor matching tool can help you find a person to work with who meets your needs. After you answer questions about your goals and situation, the program will pair you with up to three advisors in your area based on your responses. You can then read the advisors' profiles and interview them to decide who you want to work with in the future.
Figure out how much you'll need to save to ensure you get the retirement you're dreaming of. SmartAsset's retirement calculator can help you determine if you're on track or not.
Photo credit: ©iStock.com/marchmeena29, ©iStock.com/DNY59, ©iStock.com/DNY59