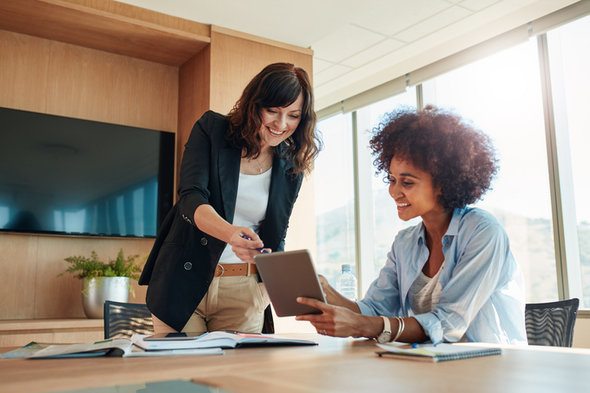 You may already be familiar with a 401(k), an employer-sponsored, tax-advantaged retirement plan. You fund this account by contributing a set percentage of your paycheck into the account. These funds deposit before you pay income tax, lowering your taxable income. Plus, your employer may even offer an employer match program where they match a certain amount of your contribution.
Our retirement calculator can help you figure out how much to save for retirement.
How Employer Match Works
There are a few different ways employers can match an employee's 401(k) contribution. While the word "match" can imply they contribute the exact same amount that you do, that's usually not the case. Instead it indicates that an employer's contribution correlates with your own. Often, they can contribute up to a small percentage of your salary or a certain percentage of how much you contribute to your 401(k). Some employers choose to match up to a dollar amount, rather than a percentage of your contribution or salary.
One percentage plan employers implement is matching 100% of your contribution. Again this would be capped at a certain percentage of your salary. For example, let's say you make $40,000 a year and your employer can contribute up to 6% of your salary, or $2,400. For your employer to contribute that max amount, you would also need to contribute $2,400. Keep in mind that if you contribute more than that maximum, your employer cannot match the extra.
Other employers may choose to match, say, 50% of your own contribution. Keeping with the above example, let's say your employer can still contribute up to 6% of your salary. If you contribute the same $2,400, your employer will contribute half of that at $1,200. Their maximum remains at $2,400, meaning you're not benefiting to the max. However, in order to take advantage of that maximum, in this example, you would need to contribute $4,800 to have your employer contribute their max of $2,400.
Employer Match with a $40,000 Salary (Example)
Employer Match Plan
Employer Match Maximum
Your Contribution
Employer Match Contribution
Contribution Needed to Meet Employer Match Maximum
100%
6% of Salary ($2,400)
$1,200
$1,200
$2,400
50%
6% of Salary ($2,400)
$1,200
$600
$4,800
Should You Seek Employer Match?
Employer match programs are a way for employers to keep employees happy and cared for. It's important to find out whether your employer offers a match program. That way, you can boost your retirement savings without doing too much more.
To have your employer contributing their maximum is the most ideal employer match situation. However, this almost always requires requires you to contribute high amounts as well. Often, this amount may be more than you can actually afford. Saving for retirement is crucial, yes, but you shouldn't max out your contributions over paying your mortgage, for example. So if you're already strapped for money, take out only what you can from your paycheck. Saving a little at a time is better than not saving at all.
401(k) Limits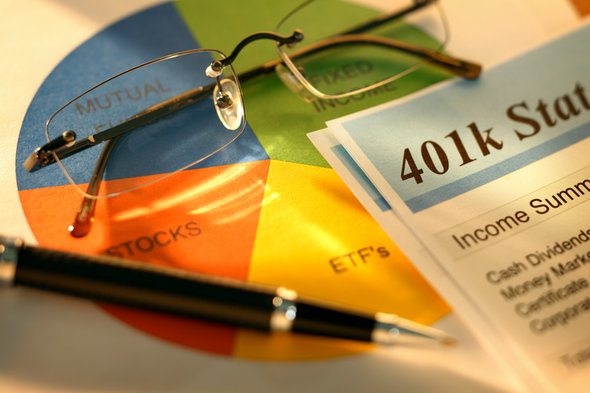 Now that you know the basics of how employer match works, let's look at 401(k) contribution limits. This is important to know so you can contribute as much as possible each year without going over and facing penalties.
The 401(k) contribution limit for 2018 is $18,500 (up from $18,000 in 2017) for employees. Participants over the age of 50 can also contribute an extra $6,000 as a catch-up contribution to a traditional 401(k) or an extra $3,000 to a SIMPLE 401(k).
There is an overall limit of how much can be contributed to an account each year. For 2018, that limit is $55,000 (or $61,000 with catch-up contributions).
Does Employer Match Count Toward the 401(k) Limit?
In short, no. There are two sides to your contribution: what you provide as the employee and the match from your employer (if applicable). You can only contribute a certain amount to your 401(k) each year, $18,500 for 2018. This contribution limit includes deferrals that elect to be withheld from your paycheck and invested in your 401(k) on a pre-tax basis.
However, that limit does not include employer match contributions. Your employer match contributions are taken into account when the overall contribution limit comes into play. Again, that limit stands at $55,000 for 2018. This means that together, you and your employer can contribute up to $55,000 for your 401(k). If you contribute the max of $18,000, your employer can contribute up to $37,000 for 2018.
The Takeaway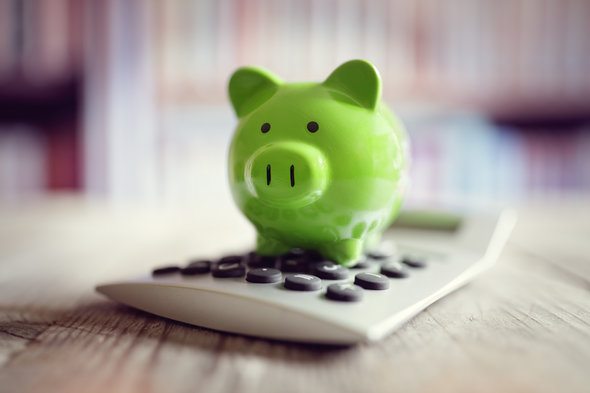 Unless you've already taken steps to do so, you're probably not maxing out your 401(k) contributions. Contributing the minimum amount to snag your employer match is a good start. But you may need to dig deeper to boost your retirement savings, ensuring a more comfortable retirement. Even small increases can make a big effect over the length of your plan, especially with employer match. Your net pay will go down a little, but you'll thank yourself on your first retirement trip.
If you have any questions regarding your 401(k) program and employer match, ask your HR representative. That way, you can have a better idea of how to contribute and how much you should have in your 401(k) to retire.
Tips on Saving for Retirement
To maximize your retirement savings, you may want to open other retirement accounts like IRAs. An IRA is an individual retirement account, which means instead of your employer, it's up to you to open, fund and manage the account.
Often, we don't have time to fully manage all our savings accounts to ensure they earn as much as possible. That's where a financial advisor can come into play. You can hire a financial advisor to monitor certain accounts and rebalance them so they're always performing at their peak potential. A matching tool like SmartAsset's SmartAdvisor can help you find a person to work with to meet your needs. First you'll answer a series of questions about your situation and goals. Then the program will narrow down your options from thousands of advisors to three fiduciaries who suit your needs. You can then read their profiles to learn more about them, interview them on the phone or in person and choose who to work with in the future. This allows you to find a good fit while the program does much of the hard work for you.
Photo credits: ©iStock.com/jacoblund, ©iStock.com/DNY59, ©iStock.com/BrianAJackson