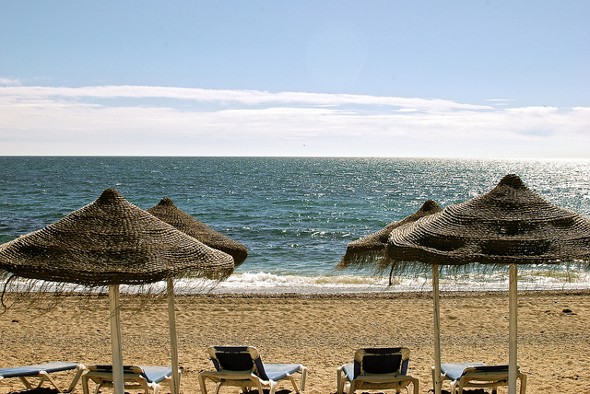 What if there were a retirement option that provided guaranteed income in your golden years? What if the money you used in retirement didn't depend on stock market returns? What if all you had to do to earn this money was stay in your job? Sound too good to be true? If so, you don't have a job with a defined benefit plan. Here's the skinny on those types of plans.
Check out our retirement calculator.
Think back to 1980. Ronald Reagan was elected president, the average monthly rent in America was $300 and 38 percent of Americans participated in defined benefit pension plans. By 2008, only 20 percent of Americans were enrolled in defined benefit plans. The number has fallen steadily since then.
Defined Benefit Plans: A Definition
In a defined benefit plan, a company takes charge of its workers' retirement income. Using a formula based on each worker's salary, age and time with the company, an employer will pay into and manage a retirement plan. In retirement, the workers draw a dependable check from the company plan, regardless of how the market performs. That's what makes the benefits "defined." They're predictable. The company bears the risk of stock market fluctuations, meaning that the worker doesn't have to worry that a downturn will make retirement unaffordable.
Defined Benefit Plan vs. Defined Contribution Plan
Defined benefit plans used to be common, particularly in heavily unionized industries, like the auto industry. Today, though, they have largely been replaced by retirement plans that depend on contributions from employees, not employers. These are, appropriately enough, known as "defined contribution plans." The rules of defined benefit plans usually require worker participation, whereas participation in defined contribution plans is often optional. Some companies offer both defined benefit and defined contribution plans.
Frozen Defined Benefit Plans
Many of the remaining defined benefit plans have been "frozen." This means the company wants to phase out its retirement plan, but will wait to do so until the people already enrolled have aged out of it. In a "soft freeze," no new employees can join the plan, but workers already participating in the plan continue to accrue benefits. In a "hard freeze," a company closes the plan to new employees and freezes benefit accrual, too. For those lucky enough to have a job with a defined benefit plan, the risk of a freeze means that having a back-up plan is a good idea.
Find out now: How much life insurance do I need?
Why Defined Benefits?
At this point, you may be wondering: Why on earth would any company offer a defined benefit plan? Well, back in the day, companies wanted to do what they could to keep employees happy and loyal. Between their defined benefit plans and their Social Security benefits, workers could expect to sail into a dignified retirement.
These days, companies either a) don't care too much about retaining talent because lots of folks are looking for jobs or b) prefer to woo their employees with happy hours and free food, not retirement plans. Having a generous 401(k) with a high employer match is the new gold standard. Plenty of millennials would laugh if you told them that companies used to pay for their employees' retirements. Yes, it seems the days of the defined benefit plan are numbered.
The Solo Defined Benefit Plan
There is a way certain savers can start a DIY defined benefit plan. It's built off of contributions you make yourself, without any help from your employer. Here's how it works: If you're self-employed or have outside income from a solo venture, you can set up your own pension plan. The contribution limits are generous, and you can deduct your contributions at tax time. It's also a great way to make catch-up contributions to your retirement savings if you've put it off.
The problem with making your own defined benefit plan is that you have to make the annual minimum contribution floor each year – or you're in violation of IRS rules. Because the benefits of a defined benefit plan are, well, defined, you have to keep funding the plan to make sure it will pay those benefits in your retirement. Plus, you'll have to have an actuary perform an actuarial analysis each year. These Solo Defined Benefit Plans are good options for people with a lot of income to save (and write off), and who don't mind losing a little flexibility in the process.
Bottom Line
If you're fortunate enough to have a defined benefit plan through your employer, congratulations! But we still recommend that you save on the side, in an IRA, for example. Why? Because the promise of a pension isn't as iron-clad as it once was. When it comes to saving for retirement, more is better.
To maximize your retirement savings, consider working with a financial advisor. According to industry experts, people who work with a financial advisor are twice as likely to be on track to meet their retirement goals. A matching tool like SmartAsset's SmartAdvisor can help you find a person to work with to meet your needs. First you'll answer a series of questions about your situation and goals. Then the program will narrow down your options from thousands of advisors to up to three registered investment advisors who suit your needs. You can then read their profiles to learn more about them, interview them on the phone or in person and choose who to work with in the future. This allows you to find a good fit while the program does much of the hard work for you.
Photo credit: flickr