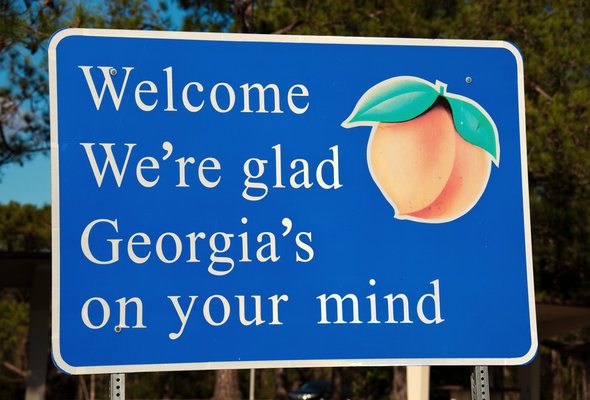 Do you have Georgia on your mind? Ready to move to a state where the tea is sweet and the trees drip Spanish moss? With a population of over 10 million people and a growing political profile as a possible swing state, Georgia is a popular choice for Americans on the move. Here are 15 things to know before moving to Georgia.
Find out now: How much house can I afford?
1. Sports fans are everywhere in Georgia.
The Braves, Falcons and Hawks all draw big crowds and passionate fans in Georgia. If you're not big on sports, moving to Georgia might encourage you to go to at least one professional game just to get a glimpse of the Peach State's sports-loving culture.
2. Fortune 500 companies love Georgia.
Twenty Fortune 500 companies call Georgia home, including household names like Coca-Cola, Delta and Home Depot. According to the Georgia Chamber of Commerce, "Access to new markets, the number one workforce training program in the nation, and a low cost of doing business are just a few of the reasons these companies successfully compete on a global scale."
3. Even the cemeteries are beautiful.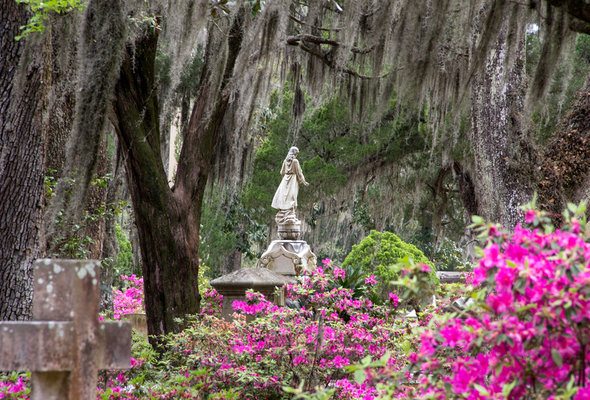 Georgia's Bonaventure Cemetery is a popular tourist destination. That may sound a little odd to you, but the cemetery is beautiful, it's historic and it was featured in the best-selling book "Midnight in the Garden of Good and Evil." Even if you don't settle in Savannah after moving to Georgia, it's worth a trip to the city to see Bonaventure Cemetery and the many other attractions there.
4. You'll be close to the CDC if the worst happens.
You know all those post-apocalyptic movies and zombie television shows where everyone is trying to get to the CDC? Well, there's good news if you're moving to Georgia: the CDC is in Atlanta. You won't have too far to go if the worst happens.
Related Article: The True Cost of Living in Georgia
5. Georgia has plenty of kid-friendly attractions.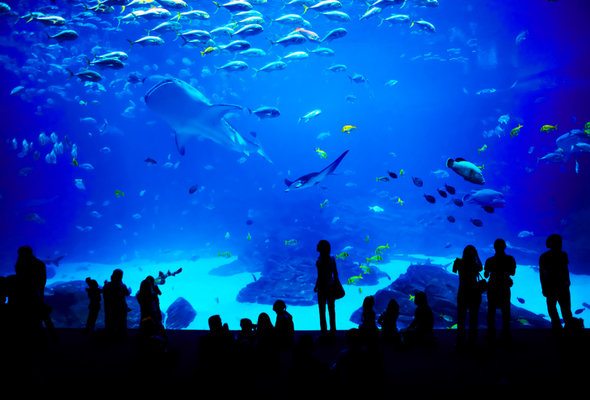 The Georgia Aquarium, the beaches of the Georgia coast and Zoo Atlanta are just some of the kid-friendly attractions available in the Peach State. If you're moving to Georgia with a family or planning to start a family after your move, rest assured that there's a lot for kids to enjoy.
6. The peaches are as good as you've heard they are.
Georgia isn't called the Peach State for nothing. The peaches of Georgia will blow your mind when they're in season. If you're not moving to a neighborhood that's near a farmers market you may have to work a little harder to get your hands on some of the state's most famous crop, but it's worth the extra effort.
7. Fast food is abundant.
Peaches sound too healthy for you? Or maybe you just have a soft spot for the occasional fast food meal? Well, fast food – in the form of national chains and local joints – is abundant in Georgia. If all of your coworkers are grabbing burgers for lunch and you're bringing homemade salad, you might face some gentle teasing.
8. Traffic can be pretty bad.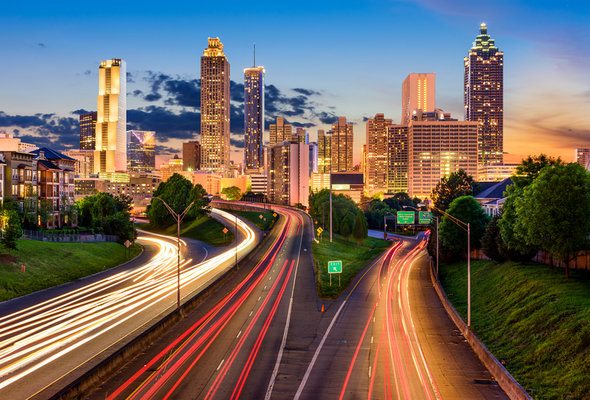 Traffic in the (enormous) Atlanta metro area is notoriously bad. If you live in Atlanta or you're headed to the Atlanta airport for a trip out of state, it's a good idea to give yourself plenty of time. Traffic fatalities are relatively high in the state, too, so be sure to drive carefully.
Check out current mortgage rates in Georgia.
9. Atlanta's hip-hop scene sets national trends.
Atlanta's hip-hop scene is world famous and has produced talents like Future, 2 Chainz, Ludacris, Young Jeezy, Killer Mike, T.I. and more. If you've been noticing lots of trap beats and auto-tuned lyrics lately, you have Atlanta's powerhouse record executives, producers and artists to thank.
10. The beaches are beautiful.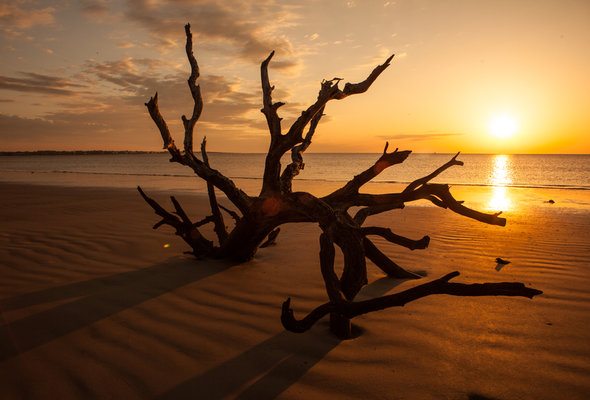 The beaches of Georgia aren't as famous with residents of other states as the Southern beaches in Florida and the Carolinas are. But Tybee Island, St. Simons and Jekyll Island are all stunning beach destinations in the Peach State. Check the weather before you book, though. You wouldn't want to spend a big chunk of change on a beach vacation that gets rained out.
11. There's a red-blue divide.
While Atlanta leans to the left, most of the state leans to the right. That creates a divide in state politics. Georgia isn't the only state with an urban-rural political divide, of course, but the schism is deep in Georgia.
12. Summers are hot and steamy.
If you've never experienced a summer in the Deep South, your first summer after moving to Georgia might be a bit of a shock. Even after summer ends it never gets very cold in the Peach State. You can probably get away with donating your winter coat before moving to Georgia, unless you plan on traveling to colder climes in winter.
13. Georgia is steeped in Civil Rights history.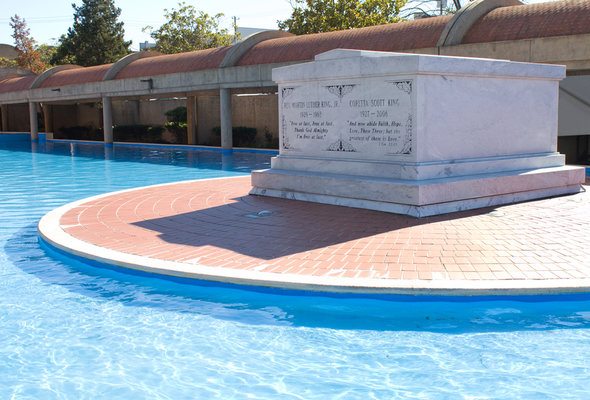 Want to learn more about the Civil Rights Movement? Moving to Georgia is a perfect opportunity to enrich your knowledge of the movement and its leaders because the state was the site of so much organizing and many significant moments in the fight for civil rights. Don't miss the National Center for Civil and Human Rights and the Martin Luther King Jr. National Historic Site.
14. Housing is pretty affordable in Georgia.
Georgia was hit hard by the housing crisis but the housing market has since recovered. Housing, whether you rent or buy, is relatively affordable in the Peach State. According to Zillow, the median list price for homes in Georgia is $200,000. The average monthly rent in Georgia is $997 for a one-bedroom apartment, according to myapartmentmap.com, and $1,137 for a two-bedroom place.
15. Georgia might be a new swing state.
The 2016 presidential election could see Georgia go blue for the first time in 20 years. The fact that the Peach State is on some analysts' list of swing states for the 2016 election cycle is a bit of shock. Many assumed that Georgia would be safely in the "red" column for the next several elections.
Bottom Line
It's an exciting time to move to Georgia, what with the housing market recovery, political changes and high levels of entrepreneurial activity in the state. Before you move, it's a good idea to do some research into jobs, housing and public schools so you settle someplace you'll love.
Next Steps
If you're preparing to move to Georgia, it can be helpful to know how the change will affect your budget so you can plan accordingly.
If you'll be switching jobs, your paycheck may end up looking quite different than it does now. Try using our Georgia paycheck calculator to estimate what your new take-home pay will be.
A financial advisor can help you navigate big life changes like a move to a new state, or just help you to meet your financial goals in general. A matching tool like SmartAsset's can help you find a professional to work with to meet your needs. First you answer a series of questions about your situation and your goals. Then the program matches you with up to up to three financial advisors who meet your needs. You can then read their profiles to learn more about them, interview them on the phone or in person and choose who to work with in the future. This allows you to find a good fit while doing much of the hard work for you.
Photo credit: ©iStock.com/benkrut, ©iStock.com/JZHunt, ©iStock.com/Ekaterina Novikova, ©iStock.com/Sean Pavone, ©iStock.com/Silvrshootr, ©iStock.com/sframephoto