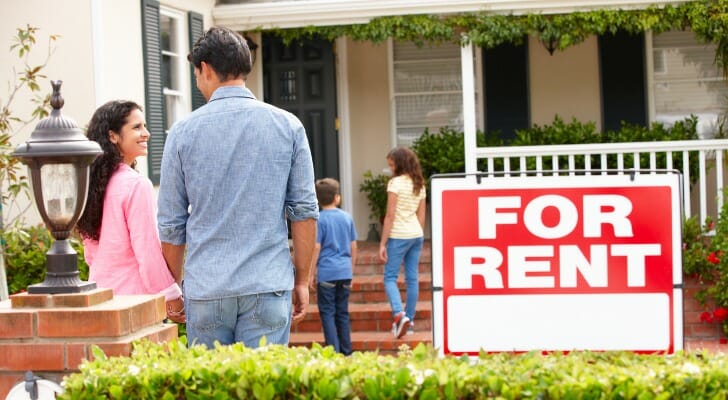 Real estate investments can help diversify your portfolio while creating an additional income stream. There are different ways to invest in real estate, including owning one or more rental properties. Getting started with rental investments means understanding how to find properties, how to purchase them and how to use them to turn a profit. It's a bit more involved than picking stocks or mutual funds, but there's solid reward potential if you're open to learning the ropes. Here's a beginner's guide to investing in rental property.
A financial advisor can help you diversify your portfolio with real estate and other investments.
Types of Rental Properties for Investment
Rental properties aren't all alike in terms of how you can use them to create streams of income. There are three different ways to leverage rental properties in a portfolio:
Long-term rentals
Short-term rentals
Turnkey rentals
Each of these three types of rental arrangements require getting answers to specific questions.
Long-term rentals are what you may think of when you consider rental property investments. These are properties that are rented out for one year or longer typically. There are different property types that can qualify as long-term rentals, including single-family homes, duplexes, townhomes, condos and apartment buildings.
Short-term rentals, on the other hand, are designed to be rented a few months or even a few weeks at a time. For example, you may purchase a home that's located in a popular vacation destination and rent it out to tourists in week-long blocks. Or you may purchase a condo in a busy urban area and rent it out weekly or monthly to business travelers.
Turnkey rentals are similar to long-term rentals, in that they're designed to be rented for longer periods of time. The difference is that a turnkey property already has everything in place to generate rental income. For instance, you may purchase a turnkey rental that already has renters in place and a property manager who oversees rent collection and maintenance.
How Investors Can Make Money in Rental Property
Aside from understanding what your options are with regard to the types of rental properties you can own, it's also important to know how those properties can generate income. There are four different ways to make money with rental properties:
Cash flow
Appreciation
Passive income
In simple terms, cash represents the difference between the money you take in through rent payments and what goes out to cover operating expenses for your rental property. So if you have a rental that incurs $500 per month in expenses and generates $1,500 per month in rental income, your net cash flow is $1,000.
Appreciation refers to how a rental property increases in value over time. Compared to stocks or other traditional investments, real estate is an asset that generally appreciates over time, regardless of what's happening in the broader market. You can realize this appreciation value when you sell a rental property for more than what you purchased it for.
Passive income is often used to describe income that you earn more or less on autopilot. Real estate, in general, is not necessarily a passive investment. It takes time and energy to oversee and manage rental properties as a landlord. You can, however, hand some of those duties off to a property management company if you'd like to make your rental income more passive. The trade-off is that some of that income will have to go toward paying the property manager's fee.
Owning real estate investments can yield tax benefits if you're able to qualify for key tax deductions. For example, things like depreciation, repair and maintenance costs and mortgage interest can all be deducted from taxable income. The more deductions you're able to claim, the more you can reduce the amount of tax you may owe.
How to Choose a Rental Property for Investment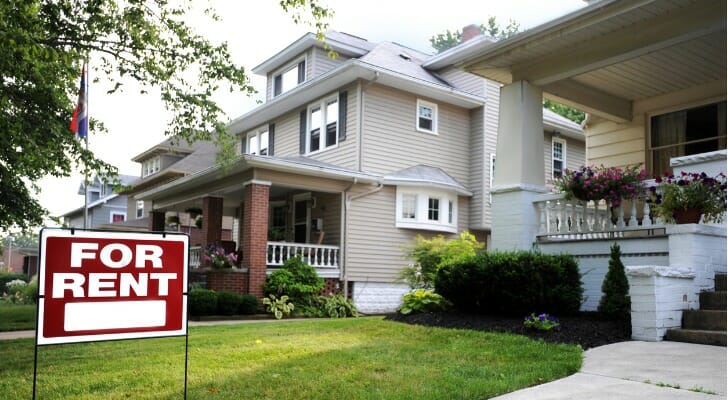 Investing in rental property starts with understanding a basic rule of real estate and that's captured in the familiar phrase, "location, location, location." Beginners should talk to an experienced real estate agent who knows a particular rental market well. An agent can offer insight into the overall "temperature" of the market, how rent prices are trending and which way they may be headed next. That can be useful – indeed crucial – in deciding where to purchase a rental property.
Specifically, it's important to understand what the current rental market is like in a particular area, in terms of:
Demand for rental properties
Occupancy and vacancy rates
It's also good to look at broader economic trends and how that might affect a particular rental market's momentum. For example, things like a growing population and a strong job market are good signs since they suggest rental demand may remain steady. Looking at how rental activity for a particular area was affected by economic downturns can give you an idea of how well you're likely to fare if something similar repeats itself.
Financing a Rental Property Purchase
Once you find a rental property that fits your investment needs and goals, the next step is purchasing it. There are different ways to pay for a rental property, starting with cash. But if you don't have substantial savings to invest in a rental unit you most likely will need financing to seal the deal.
Getting a mortgage to purchase a long-term rental, turnkey property or vacation rental isn't exactly the same as getting a mortgage to purchase a home you plan to live in. For one thing, you may need to have more skin in the game, so to speak. That means putting 20% or more down on the property. You'll also need to budget 2% to 5% of the purchase price to cover your closing costs.
When comparing mortgage options for a rental property, consider what type of rates you're likely to qualify for, based on your credit score and what mortgage term is appropriate. A longer mortgage term can result in a lower monthly payment as a general rule but you'll pay more in interest charges over the life of the loan, compared to a shorter term.
Working with a knowledgeable real estate agent can help and they may even be able to offer recommendations for mortgage lenders who offer loans for rental properties. Most importantly, before taking out a loan to finance a rental property, consider what type of return on investment you're likely to realize. That means factoring in monthly expenses, including the mortgage, taxes and maintenance, then comparing that to what type of monthly income you estimate the property will generate.
Weigh the Pros and Cons of Property Management
As mentioned earlier, real estate investing isn't necessarily passive if you're constantly managing the demands of being a landlord. Hiring a property manager can save you time because you can outsource a variety of tasks, including:
Marketing the property to attract renters
Vetting potential rental candidates
Handling lease-signings
Rent collection
Taking care of repairs and maintenance
Addressing renter questions or complaints
Again, you'll pay a fee to the property manager for their services. But it may be worth it if means your rental property income becomes more passive. Consider how adding a property manager's fee into your monthly operating expenses may affect your rental investment cash flow to help decide if it makes sense.
Bottom Line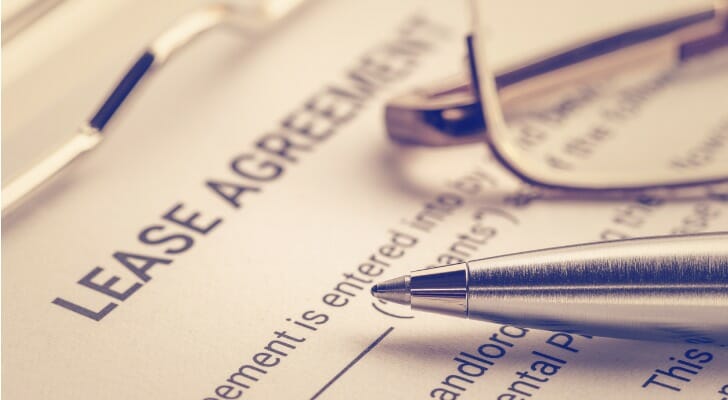 There are a number of things beginners curious about renting out properties should consider. It's a good way to diversify your portfolio and it can be a solid hedge against inflation. When considering rental property ownership, it's important to consider the return on investment you could get, based on the type of property you'd like to own, monthly operating expenses and the rental income you may be able to generate. And remember those three Ls – location, location, location.
Tips for Investing
Consider talking to a financial advisor about how investing in rental properties might fit into your financial plans. SmartAsset's free tool matches you with up to three financial advisors who serve your area, and you can interview your advisor matches at no cost to decide which one is right for you. If you're ready to find an advisor who can help you achieve your financial goals, get started now.
Besides making your mortgage payments, there are other financial considerations to keep in mind regarding rental properties, particularly upfront costs, taxes and maintenance fees. A free, easy-to-use mortgage calculator can make sure you understand all your rental expenses.
Photo credit: ©iStock.com/monkeybusinessimages, ©iStock.com/xeni4ka, ©iStock.com/William_Potter