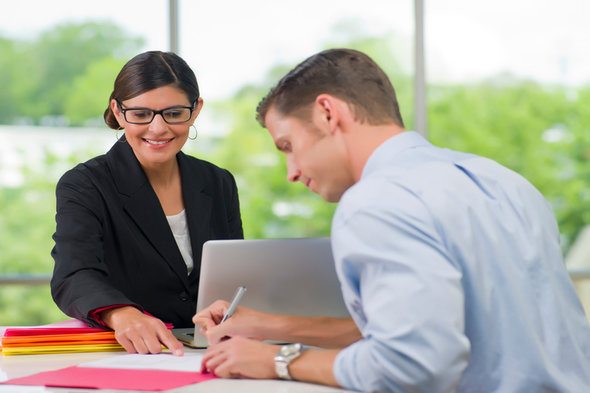 Before buying a home, you will need to choose who you're going to work with through the homebuying process. This starts with your real estate agent, though your mortgage loan officer can be almost as important. They can advise you on refinancing or home equity loans if you already own a home. A financial advisor can also help you adjust your financial plan to meet your home loan needs. In either case, once you have a loan expert you can trust, you will likely rely on that person for years, regardless of the company they work for.
Definition of Banks and Mortgage Companies
Full service banks are known as federally chartered financial institutions. They offer mortgage loans along with other banking products like checking and savings accounts and business and commercial loans. Many also offer investment and insurance products. Mortgage loans are simply one aspect of their business. The Federal Deposit Insurance Company (FDIC) regulates and audits full service banks.
On the other hand, individual states regulate mortgage companies. These regulations are considerably more stringent as well. In addition, using a mortgage company means you won't be able to consolidate all of your financial accounts at one institution. However, this might not be a deal breaker for some people.
What Are Mortgage Loan Originators?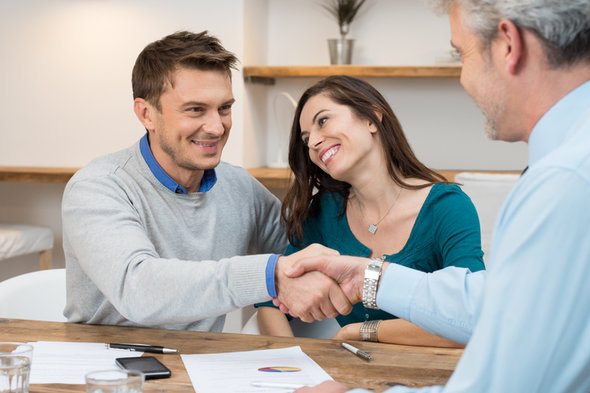 Mortgage loan originators go through very different processes between federally chartered banks and mortgage companies. To be a loan originator at a bank, one needs to register with the Nationwide Mortgage Licensing System (NMLS). They also must be fingerprinted and checked for any criminal background. Anyone with a history of financial crime such as fraud cannot practice mortgage origination. However, the FDIC does not require the loan originator to demonstrate any specific knowledge of mortgage practices or programs.
To work at a mortgage company, however, a loan originator needs extensive training. They must pass two examinations: A national exam and an exam for each state in which they want to practice. These tests stress an understanding of the business and consumer protection laws. Once a loan originator obtains a state license, they must renew each one annually.
Pros and Cons of Getting a Mortgage With a Bank
A bank could offer you special benefits as a customer. These may include lower rates and specific loan programs targeting self-employed homebuyers and investors. You should note, however, that lending standards could be stricter because of federal compliance and reporting laws.
Due to the scope of a bank's financial activities, most banks service their mortgage loans. So after your loan closes, you will still make monthly payments to the same bank that originated the loan. Many see this as an advantage to using a full service bank.
Pros and Cons of Getting a Mortgage With a Mortgage Company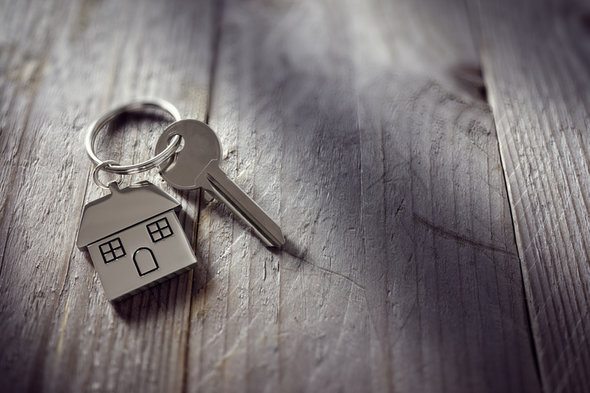 There are some specific advantages to using a mortgage company for your loan. First, they probably have access to a wider range of loan products than a full service bank. Banks structure their own loan programs within guidelines set by Fannie Mae, Freddie Mac, FHA and VA. But if your situation does not fit within their criteria, they will decline your loan.
Mortgage companies sell the servicing. This way, they have access to loan programs that are structured and offered by a variety of loan servicers, usually big national banks. Unlike a mortgage "broker," the mortgage company still closes and funds the loan directly. Because these companies only service mortgage loans, they can streamline their process much better than a bank. This is a great advantage, meaning your loan can close quicker.
In a competitive real estate environment, the ability to close a loan on time is vital. The other advantage to fast closings is that rates and fees are cheaper for shorter rate lock terms.
You should note that your mortgage lender may sell your loan to another institution after closing. If this happens to you, don't worry. The loan documents you signed with your original lender are legally binding for the life of the loan. A loan servicer cannot change the interest rate, fees or any other aspect of the loan.
Bottom Line
So which do you choose? A full service bank ensures your loan will stay with the same company for the entire term. Do be sure to make sure that the bank does service their own loans. On the other hand, a mortgage company can offer fast closings, product availability, and loan originator expertise. However, the individual is often the most important aspect of home loans. Both kinds of companies have fantastic and knowledgeable loan originators.
Home Loans and Your Financial Plan
While financial advisors can't directly help you get a mortgage, they can ensure that your financial plan isn't overly impacted by the introduction of monthly loan payments. Finding a qualified financial advisor doesn't have to be hard. SmartAsset's free tool matches you with up to three financial advisors who serve your area, and you can interview your advisor matches at no cost to decide which one is right for you. If you're ready to find an advisor who can help you achieve your financial goals, get started now.
If you eventually want to retire, it's imperative that you don't overspend when you buy a home. Doing so could cripple your finances for years, making it very hard to accrue any significant amount of retirement savings. To ensure you stay within your financial bounds, use SmartAsset's home affordability calculator.
Photo credit: ©iStock.com/DOUGBERRY, ©iStock.com/Ridofranz, ©iStock.com/BrianAJackson