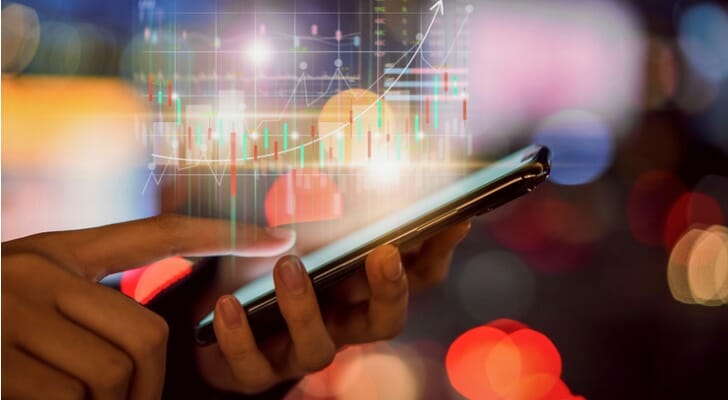 As investing platforms, Charles Schwab and Fidelity make for a very apples-to-apples comparison. Both are long-standing brokerage houses with a history of financial management, personal advising and retail services. Both have introduced online trading platforms in the form of apps and websites. And both offer full service platforms with a wide variety of assets and information available to individual traders.
Yet there are some differences.
Fidelity vs. Charles Schwab: Fees
There are generally four types of fees that an online trading platform will charge:
Trading Fees – Any fixed charge attached to each trade that you make. This will typically be either a flat fee or what's known as the "spread," when your broker charges you based on the difference between the buying and the selling price of an asset.
Trading Commissions – This is when a broker will charge you for each trade you make based on a percentage of the volume or value of each trade.
Inactivity Fees – Any fees that the broker charges you for not trading, such as for keeping money in a brokerage account.
Non-Trading/Other Fees – Any form of fee for using this platform not covered above. For example, a brokerage might charge you for making deposits into your account, taking money out of it or signing up for additional services.
Fidelity and Charles Schwab are extremely similar when it comes to rates.
Both platforms offer free trading for stocks and exchange-traded funds. Both charge $0.65 per contract to trade options contracts and approximately $50 per transaction to trade mutual funds not on the platform's no-fee list. However, both platforms offer thousands of free-to-trade mutual funds. While at time of writing Charles Schwab had a larger no-fee list, both platforms offer enough no-fee mutual funds that a retail investor should have no problem finding ones to match just about any trading strategy.
Both platforms offer margin rates starting at 8.33%. Charles Schwab charges $1.50 per contract to trade futures contracts, while Fidelity did not offer that service at time of writing.
Neither platform charges inactivity fees or non-trading fees for basic use (activities like depositing money or withdrawing it). Charles Schwab does charge for certain rare or esoteric features, such as account transfers, returned ACH transfers, wire fees and issuing a paper stock certificate. While Fidelity offers far more zero-cost features than Charles Schwab, users should also consider exactly how often they intend to ask for a paper stock certificate or wire transfer.
Both platforms offer broker-assisted trading. Fidelity adds approximately $33 to any trade for this service, while Charles Schwab charges $25. Both platforms also offer access to financial advisors, either online or through the company's retail branches, for an additional cost. The specific costs involved with financial advising vary.
In other words, except for the $7 difference for each broker-assisted trade, these platforms have almost identical pricing.
Fidelity vs. Charles Schwab: Services & Features
Fidelity has a single trading platform which it runs under its core brand. This is accessible both through the company's website and its app, Fidelity Mobile App. Charles Schwab offers two trading platforms. The first is offered simply under the Schwab brand. The second is known as StreetSmart. As with Fidelity, both platforms are offered through a web and a mobile app.
As with fees, Schwab and Fidelity offer broadly similar services. Both allow you to trade almost all major asset classes, including stocks, ETFs, options and mutual funds. Both platforms offer several thousand no-fee mutual funds. At time of writing Fidelity offered more than 3,500 no-fee funds while Charles Schwab offered more than 4,300.
Each has a slight edge on the other in niche asset classes as Charles Schwab supports trading in futures (which Fidelity does not) while Fidelity supports direct forex trading (which Charles Schwab does not). However, it is unlikely that this will impact the average investor, as both futures and foreign currencies are volatile, high-risk asset classes that draw few retail investors.
At time of writing neither platform supported direct investment in cryptocurrency.
Both of these platforms offer a wide range of information and analysis. Investors can find trading data such as price history, critical statistics and technical indicators going back for the lifetime of any given asset. This includes robo-advising, which allows you to invest in AI-driven portfolios based on parameters you have preselected. Both Charles Schwab and Fidelity offer this service for free at a basic level, however, Charles Schwab requires a $5,000 minimum investment to use it.
Both Charles Schwab and Fidelity offer a full range of news and analysis. Through their platforms users can find not only data sets for each asset they look at, but market reports, white papers and edited analysis helping all dedicated to helping them make better financial decisions. While the information offered by both companies is well-regarded, Charles Schwab offerings are generally considered to be of particularly high quality. Users for whom trading analysis is important should consider this carefully when choosing a platform.
Finally, Charles Schwab and Fidelity differ somewhat in the account types they offer. Specifically, Charles Schwab does not support several popular styles of retirement accounts including annuities, money markets funds and CDs. Charles Schwab does, however, support standard retirement accounts such as the individual 401(k)s, IRAs and Roth IRAs.
Fidelity vs. Charles Schwab: Online & Mobile Experience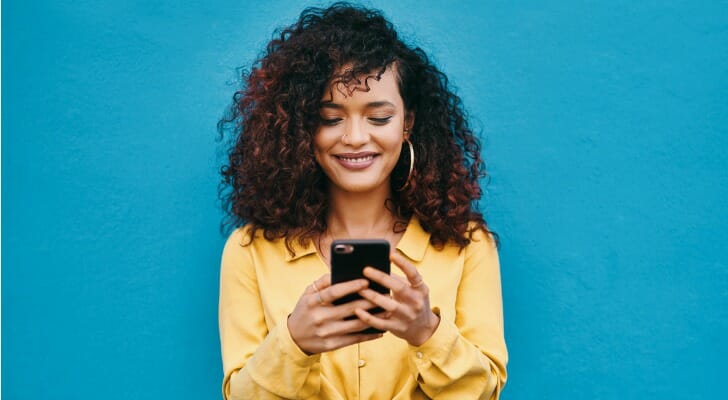 Fidelity is, by and large, easier to use than Charles Schwab. The Fidelity Mobile App is well laid out and easy to use. It has clearly been designed with the average investor in mind, as the interface prioritizes basic information on any given screen. For example, a user's personal investment portfolio and major stock market indicators typically dominate the app's home screen. Asset lists are comparably easy to navigate, and selecting an asset brings up clear pricing information and options to buy or sell. This has the virtue of making this app more streamlined than many of its competitors, however, it also tends to bury the Fidelity app's more sophisticated features behind layers of tabs.
Experienced traders may find that they have to work a little bit harder to find complex technical indicators or sophisticated trading strategies. They will also find that, likely in pursuit of reducing complexity, the Fidelity app supports less customization than the Charles Schwab app when it comes to building your own data sets. It is a little bit harder to create your own comparisons using multiple assets or indicators which, again may prove frustrating for more experienced traders.
However, the Charles Schwab trading platform may very well confuse new or inexperienced traders. This is particularly true when it comes to Schwab's All-In-One Trade Ticket. The platform is designed for most trading to take place through this screen, which allows you to see all of trades in one place before you execute them. This is a potentially high-value tool for experienced traders, as this kind of 30,000-foot view of your day's trades can be very valuable. New investors, on the other hand, will be faced with a wall of information and choices that may seem daunting.
Fidelity vs. Charles Schwab: Who Should Use It?
It's important to note at the outset that both Fidelity and Charles Schwab offer excellent, full-service trading platforms. As an investor you will do well whichever of these options you select.
New investors, or casual investors who don't want to struggle up a steep learning curve, will likely prefer Fidelity's platform. The layout and design help inexperienced investors to understand their options more readily than Schwab's, creating an environment in which you can build experience while you trade.
More experienced investors will likely prefer Charles Schwab. This platform supports a greater degree of customization in its data sets and offers a wider range of high-quality analysis that can help support your trading. Investors who want to really get in the weeds of the market will find that this platform offers more tools, particularly through the StreetSmart brand. The greater complexity of this platform is the tradeoff for its more significant depth.
The Bottom Line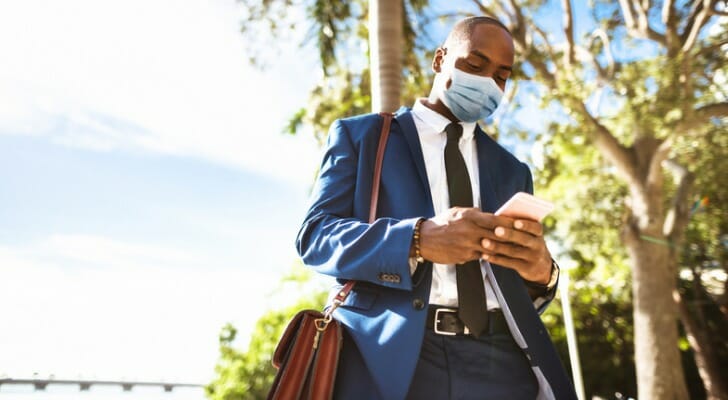 Fidelity and Charles Schwab are two great options for the online investor. You can't go wrong with either. However, the more active or sophisticated investors might prefer Charles Schwab's somewhat greater range of tools and analytical data, while more casual investors might have a better experience with Fidelity's more streamlined user interface and intuitive approach. Keep in mind that both Charles Schwab and Fidelity offer in-person services such as advising and other broker services. Whichever one you invest with, make sure you first have a financial plan to guide your investing.
Tips for Investing
Consider talking with a financial advisor about a financial plan and investing strategy. Finding a financial advisor doesn't have to be hard. SmartAsset's matching tool can help you find a financial advisor in your area in minutes. If you're ready, get started now.
For a deeper dive check out our reviews of both Charles Schwab and Fidelity, which can help you understand exactly what these services have to offer and answer specific questions you may have.
Photo credit: ©iStock.com/Sitthiphong, ©iStock.com/Delmaine Donson, ©iStock.com/franckreporter