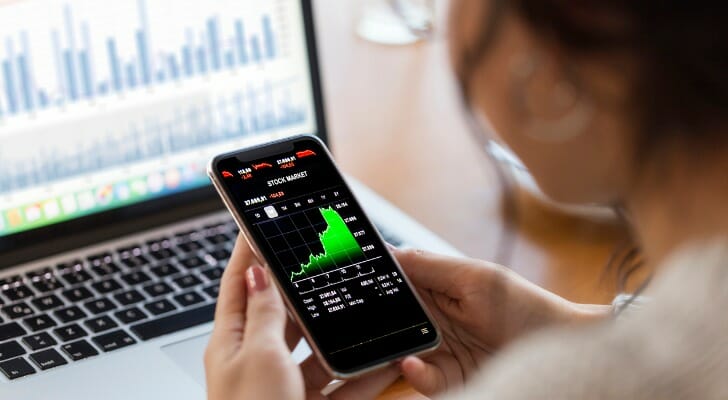 Betterment has established itself as one of the most well-known standalone robo-advisors on the market. At the same time, a brokerage giant backs Fidelity Go. While both platforms come from very different beginnings, they share many similarities, such as how they design investment portfolios using robo-advisor technology and offer low-cost funds. But, they also have their differences that cater to distinct types of investors. So, to identify which platform might be right given your financial plan, here is what you need to know. Remember that coming up with long-term financial plan is something a financial advisor can be extremely helpful with.
Betterment vs. Fidelity Go: Fees
Like most robo-advisors, Betterment and Fidelity Go don't charge trade fees, transfer fees or rebalancing fees. However, the annual fees will vary depending on your minimum balance and the level of service you want from each platform.
Betterment offers two levels of service: Digital Investing and Premium Investing. With the Digital Investing plan, there is no minimum balance required and charges are based on an annual fee of 0.25% of the account's balance. The Premium Investing plan requires a $100,000 minimum balance and charges an annual fee of 0.40%. It includes all the features in the Digital Investing plan and an additional bonus of unlimited calls and emails with a certified financial planner.
If your balance exceeds $2 million, Betterment will cut your fee to 0.15% of the amount of your balance over $2 million with the Digital Investing plan and 0.30% for the amount of your balance over $2 million for the Premium Investing plan.
With Fidelity Go, the all-in-one advisory fee is 0.35% regardless of your account balance. Fidelity Go has one plan, no matter how much you intend to invest.
In addition to the 0.35% annual fee, investors will have to pay the Securities and Exchange Commission (SEC) fee, which is a mandatory charge. Fidelity estimates that these expenses will bring your fee to about 0.40%. The extra 0.05% is for mandatory SEC charges. The company focuses on zero-cost funds for investments, specifically its no-fee index funds. They are available only through managed accounts.
Betterment vs. Fidelity Go: Services and Features
One of Betterment's key features is its tax-loss harvesting strategies to help investors minimize their taxes on taxable accounts. Keep in mind this strategy doesn't apply to retirement accounts. Tax-loss harvesting is when an investor sells a security that has experienced a loss and uses that loss to offset a gain of another asset that has increased in value. For no extra cost, you can use Tax Loss Harvesting+, which will automatically crawl your investments to identify losses that can be harvested.
Fidelity Go doesn't offer tax-loss harvesting. Instead, it offers proprietary exchange-traded funds, which set a sensible limit on the number of substitutions that can be completed for taxation purposes.
A stand-out feature both platforms offer is automatic rebalancing. With Betterment's "Smart Rebalancing," the system uses automatic rebalancing to time your sales and purchases, so you don't overpay or sell too low when you're rebalancing your portfolio. With Fidelity Go's automatic rebalancing, the system automatically rebalances your portfolio when it drifts away from your desired asset allocation. Fidelity Go uses human advisors and algorithms to conduct the rebalancing instead of using an algorithm alone.
In addition to a human advisor helping with rebalancing, Fidelity Go offers free access to planning resources and tools that are available to all of its customers. These resources and tools can help you better prepare and plan for retirement and any other financial decisions in your life.
Betterment features are designed to help you avoid costly money mistakes. For example, they may flag your account if you have too much money in cash that could otherwise be used in the market to make your money work harder. Betterment may also warn you to prevent you from selling assets when the market takes a hit.
Betterment vs. Fidelity Go: Online and Mobile Experience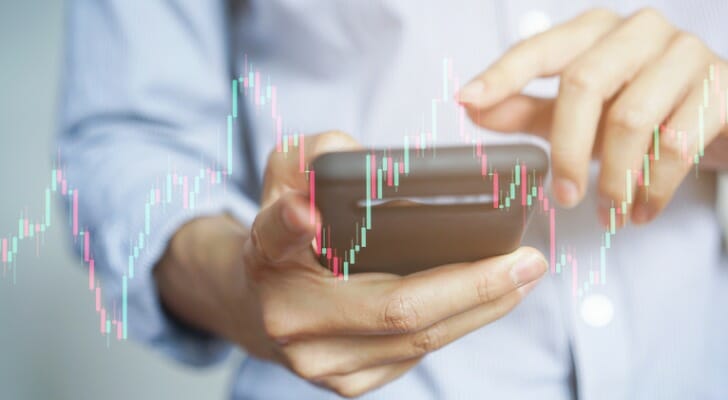 Once you establish your Fidelity Go account, you can access your account through the Fidelity web platform. You can also access your accounts through Fidelity's mobile app, Fidelity Spire. The app pairs with Fidelity Go, which provides goal setting and progress features. The mobile app also gives you access to in-depth articles, market updates and live chat or phone calls to get in touch with the company.
Betterment also has mobile access, which makes all of the key features available on the go. Though in some places, you may need to scroll to find many of these features. Both the desktop and mobile capabilities are the same, though. Similar to Fidelity's app, you can set up all of your goals on your device; however, there's a lot of data required when first establishing an account.
With this in mind, it might be better to open an account on the desktop and then use the mobile app while you're on the go. If you want to make any major changes to your account, such as editing your portfolio strategy or deleting goals, you will have to use the web version.
Betterment vs. Fidelity Go: Who Should Use It?
With Betterment's diverse portfolio options, it has investment solutions suitable for every level of investor. Betterment Digital Investing is a better choice for armature investors who may want more guidance by accessing financial advice through financial planning packages. As for Betterment Premium Investing, high-net-worth investors may benefit from more in-depth financial advice from certified financial advisors and other benefits.
On the other hand, Fidelity Go is a better choice for passive investors who are already Fidelity customers since the site allows existing customers to link their accounts to Fidelity Go. By using the digital robo-advisor function, you can save on fees that active management accounts would otherwise charge.
The Takeaway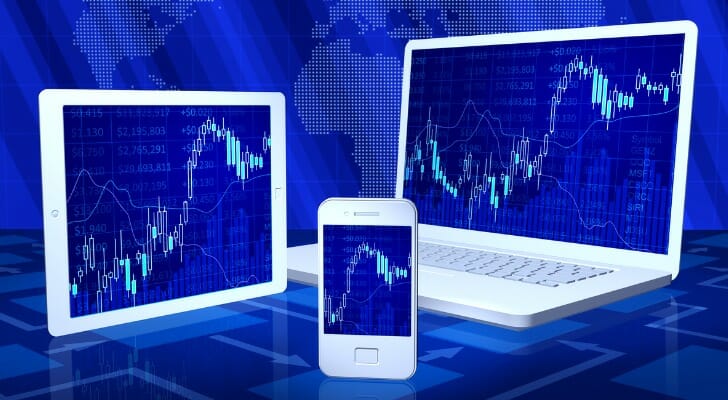 No matter which platform you prefer, both give you access to robo-advisor services with robust features to meet your trading needs. More active investors and beginner investors will probably like the range of options offered by Betterment, while more passive and buy-and-hold investors as well as Fidelity customers may prefer the somewhat easier-to-understand design of Fidelity Go.
Tips for Investing
Regardless of which platform you choose, all investing should start with a carefully considered financial plan and corresponding investment strategy. If you need help in either or both areas, talk to a financial advisor. Finding one doesn't have to be hard. SmartAsset's matching tool can help you find financial professionals in your area to walk you through the details of your finances and put together the long-term plan right for your money. If you're ready, get started now.
Now that you know how these platforms compare, it's a great time to learn more about them. In our dedicated brokerage reviews we analyze in more detail both Betterment and Fidelity Go.
Photo credit: ©iStock.com/guvendemir, ©iStock.com/Chainarong Prasertthai, ©iStock.com/Olena_T