If you're looking to minimize your tax liability and capitalize on tax deductions, a tax consultant could help you do just that. Tax consultants, also known as tax advisors, are professionals with expertise in tax law, tax returns and financial planning. Though they can fill a number of roles, these advisors ultimately help their clients make well-informed financial decisions when it comes to tax-related issues. Cost can vary, so make sure you know exactly what services you'll get and how much you'll pay before you commit to working with a tax consultant.

What Is a Tax Consultant
Tax consultants are professionals who specialize in tax law and financial-related counseling. They provide clients with advice on income tax returns and a range of financial matters, including deductions, credits and interest statements. They can even provide clarity on calculating retirement taxes. Besides providing clients useful tax-related advice, tax consultants are also responsible for staying informed about the most recent tax requirements, both on the federal and state levels.
Additionally, their responsibilities may include traveling to a client's location for advising or helping someone reduce tax liability. One of the key characteristics of a tax consultant is excellent written and verbal communication skills. The consultant must be able to incorporate current tax law findings and his or her client's research into a tax strategy that's easy for the client to comprehend. These attributes are crucial when it comes to ensuring that clients fully understand a tax strategy.
These tax experts typically work for financial consulting firms, public accounting firms or government agencies, or they may work independently. In addition, tax consultants can work online.Tax consultant clients could range from individuals and companies to corporations and partnerships.
Tax Consultant Services
Tax consultants could offer a variety of services to clients, including:
Preparing your tax return
Looking for deductions to limit your tax burden
Helping with trusts
Dealing with taxes on rental property income
Sorting through tax implications of life events like marriages, divorces, deaths and births
Make sure any tax consultant you hire is able to help with the services you specifically need. Before you hire anyone to help with your taxes, ask if they specialize in the services you are going to rely on them for.
Requirements to Become a Tax Consultant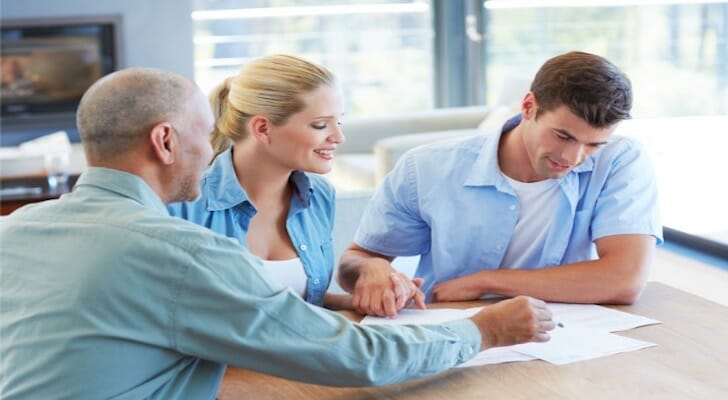 Although no formal certification is mandated, most tax consultants have a bachelor's degree in accounting, finance, tax law or another related field. Additionally, paid consultants or advisors who prepare tax returns must become registered tax return preparers under IRS law. The IRS also requires these tax return preparers to register for a Preparer Tax Identification Number (PTIN).
In addition, preparers also have to take the Registered Tax Return Preparer competency test. However, some tax return preparers don't have to take this exam. Professionals who don't have to take the exam include certified public accountants (CPAs), enrolled agents (EAs), attorneys, supervised preparers and preparers who don't prepare or assist in the preparation of any Form 1040 series returns.
The IRS provides the PTIN number option on an active or provisional basis. Specifically, tax return preparers who must pass the competency test receive provisional status, while CPAs, EAs and attorneys automatically receive active status. Furthermore, paid tax return preparers must also pass both a tax compliance check and a sustainability check. All preparers who meet these requirements become registered preparers under IRS law.
The most qualified tax consultants typically have licensure as a CPA or an EA. These consultants possess both the formal education and the tax experience required to provide strategic tax advice. But tax consultants merely registered under the IRS can also provide tax advising without formal education to complement their tax-related knowledge.
How to Choose a Tax Consultant
Tax consultants possess a range of different specialties and qualifications, so it's important to do your homework when it comes to choosing the one that best understands and meets your financial goals. There are many different tax and consulting firms for you to choose from. But there's also an alternative if you'd rather not handle your tax situation at a physical location. It's called online consulting. Online consulting is a more convenient form of tax advising that allows you to work solely through the web.
Regardless of which form you choose, you should look for certain key characteristics in your ideal tax consultant. This may include a consultant you can easily contact, one who provides all records and receipts of your returns, one with proof of qualifications and one with a traceable and satisfactory consulting history. These factors all matter when choosing a consultant, but below we'll look at another important factor to consider.
Tax Consultant Fees
The fees you'll pay for a tax consultant will vary based on a few different factors. Location plays a major role in determining the cost of your consultant. Prices diverge in regions where the cost of living is higher compared to regions where it is lower.
Another factor that significantly affects the cost of working with a tax consultant is the complexity of your tax situation. It simply takes consultants longer to prepare returns for more complicated tax situations. Therefore, a more in-depth tax situation will most likely cost more .
Finally, you'll likely notice higher fees from a consultant who has more qualifications and experience than your average paid tax preparer.
The Takeaway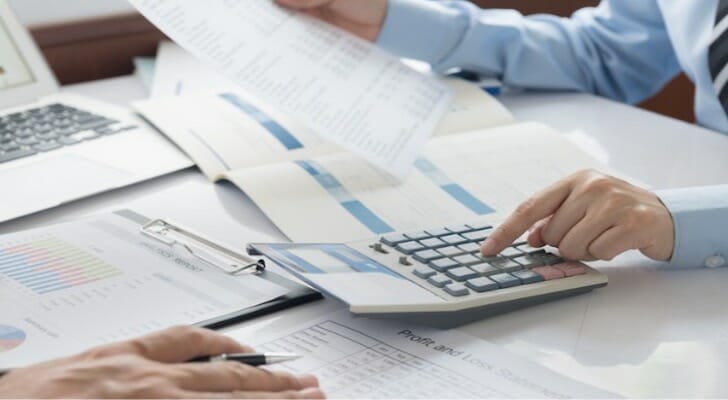 When it comes to handling taxes, a tax consultant could be instrumental in helping you save money. Tax consultants specialize in tax law, tax returns and other financial-related matters. Therefore, these advisors are able to help minimize your tax liability, keep you updated with current tax law and offer the solutions necessary to ensure you save the most money.
Although you don't have to hire a consultant, it's important to ask yourself whether you could benefit from having one. Looking to make smarter financial decisions when tax time comes? If you aren't fully certain where to begin, a tax consultant just might be your solution.
Tips Reducing Your Tax Liability
Keep in mind that there are certain actions you can take to reduce tax liability before even hiring a tax advisor. When tax time comes you'll want to consider making tax deductions to minimize taxable income. You should also ask yourself whether you could benefit from a tax shelter, or whether a tax extension would be more suitable for your financial situation.
You'll also want to consider using financial advisor if you're hoping to significantly reduce your tax liability over time. Scratching your head about where to find one? Try using SmartAsset's financial advisor matching tool to find an advisor who meets your needs. After you answer a short questionnaire about your financial situation and goals, the tool pairs you with up to three suitable advisors in your area. The advisors' profiles and contact information are then at your disposal, leaving you with the power to choose the one who is right for you.
Photo credit: ©iStock.com/Bill Oxford, ©iStock.com/Squaredpixels, ©iStock.com/utah778