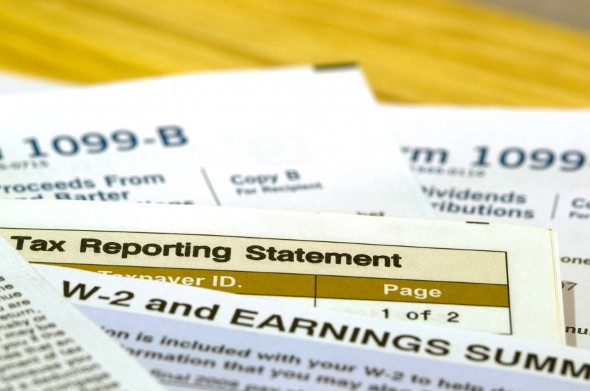 The first thing you should know about the various 1099 forms is that if you're a worker, you don't need to fill them out yourself. Instead, the entity who is administering your investment account will send you a 1099. It's a relatively simple form to understand, meaning incorporating one into your tax return process shouldn't be too difficult. You can expect to receive all 1099s that apply to you in about January.
Your financial plan isn't complete until you account for annual income tax payments and refunds. Talk to a financial advisor.
What Is a 1099 Tax Form?
Form 1099 is a commonly used type of IRS tax form that has a number of different versions. Each of these versions cover a distinct type of income or payment that an individual may have received from an organization, financial institution or just about anyone else.
According to the IRS, these forms can apply to a number of financial sources. That includes royalties, rent payments, services performed by non-employees, prizes, awards, healthcare payments, insurance proceeds, attorney payments, periodic interest payments, investment returns, unemployment benefits, retirement account withdrawals and debt cancelled by a creditor.
Below, we break down each of the main types of Form 1099. Remember that as an individual, you do not need to fill out these forms, as they are sent to you during the first month of the year.
Form 1099-MISC
Form 1099-MISC is for miscellaneous income. This could be from work you did as a freelancer, independent contractor or intern. Regular salaried and hourly workers will have their income reported on W-2 forms. Anyone who paid an independent contractor, though, will report that person's wages on a 1099-MISC. If you earned wages as an independent contractor in a certain tax year, make sure that the person or people who hired you have your correct address and information on file.
Form 1099-INT
You may receive a 1099-INT from your bank to report money that you earned in periodic interest payments. For example, if you have a savings account your bank should send you a 1099-INT to report the interest you earned that year. Although it's likely a small amount, this interest is taxable, so remember to enter what's on your 1099-INT when you do your income taxes.
Form 1099 – DIV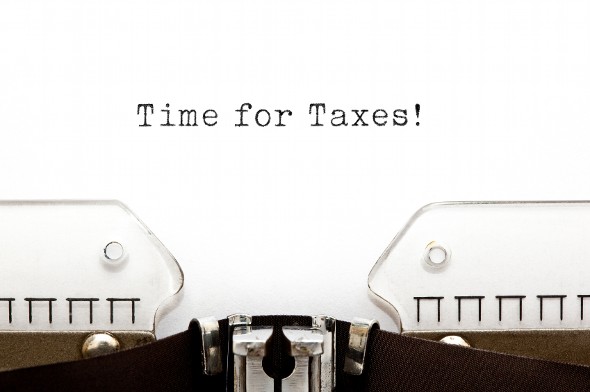 If your investments earned dividends (and we hope they did!) you should get a 1099-DIV from your brokerage reporting those dividends. When you file your taxes you'll include those dividends. This is different from capital gains and losses made from selling assets. You'll report those separately.
Form 1099-G
The "G" in 1099-G stands for "government." Your state government will send you a 1099-G to report money you received in unemployment benefits or in a state tax refund, if applicable. Unemployment benefits are subject to taxation at the federal level and must be reported on your income tax returns. If you claimed a deduction for your state income taxes on your federal income taxes the previous year, you must report the state tax refund form your 1099-G as income.
Form 1099-R
Form 1099-R is for withdrawals from a retirement account such as a traditional IRA. The brokerage that houses your retirement account will send you a 1099-R detailing the withdrawals you took from the account throughout the tax year. Got money from a pension plan, profit-sharing plan or annuity? That'll be on a 1099-R as well.
Form 1099-C
If a creditor has canceled a portion of your debt you should receive a 1099-C. If you reach a debt settlement with, say, your credit card company, they'll send you a 1099-C to include with your tax returns for that year. Unfortunately, the downside of having that debt canceled is that your taxable income may increase by the amount of the canceled debt.
Bottom Line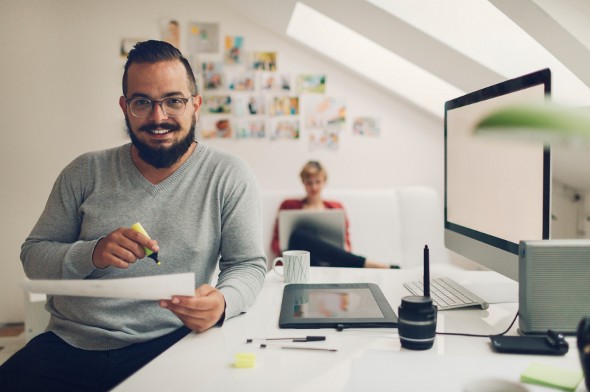 You should receive your 1099 forms by January 31, which should give you plenty of time to complete your taxes by the deadline. If you're concerned that you might not get your form on time, get in touch with your employer and/or bank beginning in early January. If you use tax preparation software like TaxAct or H&R Block, you'll be prompted to enter the information on any and all 1099 forms as you complete your returns.
Tax Planning Tips
A financial advisor can take what your accountant does and apply it to your long-term financial plan. Through this, you can ensure that your plans account for any tax bills or refunds you might encounter in the future. SmartAsset's free tool can help you find suitable advisors in your area in just five minutes. Get started now.
If you're looking for a cheap way to manage your taxes and file them, stop by SmartAsset's overview of the best free online tax software. There are a number of options available, so picking the right one for you can require digging into the features of each specific software.
Photo credit: © iStock/HQPhotos, © iStock/IvelinRadkov, © iStock/vgajic