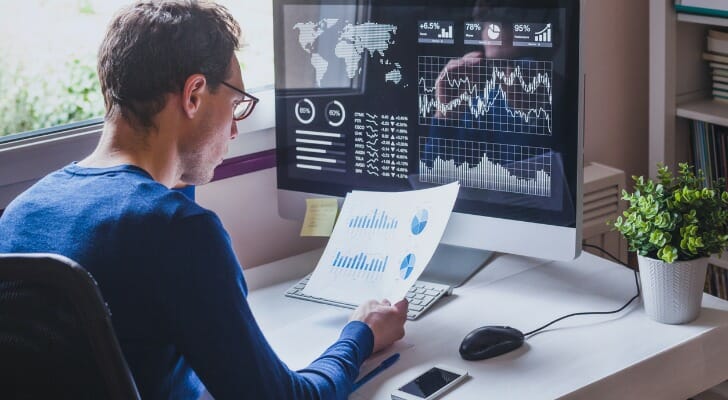 A quantitative analyst uses mathematical models to review data, draw conclusions and make recommendations for businesses and investment firms. Their skills enable them to help retailers decide what products to put on the shelves and help investment banks decide what securities to put on the market. However, their core job is always the same: Draw conclusions about what will happen in the real world based on numbers.
What Is a "Quant?"
If you visit any MBA program in America you'll find many students who want to go on to positions in leadership, business development, strategy and other fields we traditionally think of as business.
But there's another kind of student you'll find there: the quants.
Quants are the students who focus on the numbers side of business. They study finance, statistics and other quantitatively oriented subjects. (Hence the term "quants.") In their professional lives, quantitative analysts put this skill set to work performing business analysis. This is a type of business professional who works with data, helping companies to make better decisions by analyzing the numbers.
What Does a Quantitative Analyst Do?
A quantitative analyst can operate in virtually every field, from government offices to video game design to Wall Street investment firms. Regardless of their specific office, these "quants" generally do the same thing: They analyze numbers to draw conclusions about past results, then build models to predict future outcomes.
In practice, however, this can mean widely different things.
In recent decades the most common perception of quantitative analysis has been that of Wall Street bankers. In large banks and other investment firms, quants work to help figure out which assets to buy and which to sell. They create financial products based on statistical models that they design to predict how prices will change for any possible investment going forward.
As trading has grown increasingly computerized, quantitative analysis has become an indispensable part of any investment strategy. In fact, in many firms it has all but replaced traditional fundamental analysis altogether. One of the most profitable forms of quantitative analysis in finance has become algorithm generation. In this practice, analysts will create formulas that allow their trading platforms to make automated decisions. Smart, correct models can predict how stocks will move and can even trade on that movement automatically, giving a firm the kind of split-second edge that allows traders to make millions.
Almost always this involves a heavy dose of technical analysis. As investors, quantitative analysts rely on technical analysis, but it isn't the whole of their job. Quantitative analysts use technical analysis as part of how they build models that provide insight into market movements and algorithms that make automated trading faster and more efficient. For a quantitative analyst, technical analysis is part of the job, while few technical analysts could step into a quant's shoes.
Other Uses for Quantitative Analysis
Quantitative analysts work in any field that can be improved by making decisions based on numbers, which is virtually every field. This can include many types of finance. Banks use them to price interest rates, assess risk and create consumer products, for example, while companies use them to set prices for bonds and securities.
But grocery stores also use them, to determine where to place products on the shelves. They measure how to improve sales by placing products in different locations, at different heights or in relationship to different other products in the store. It is not a coincidence that stores typically put flowers near the entrance and kid-friendly products about three feet off the ground.
Analysts work in logistics and shipping firms, finding bottlenecks to improve efficiency for how products can move around the country. They work in government offices, figuring out how better to deliver services to an organization with more than 350 million clients. They work in entertainment, helping companies determine what their customers enjoy most about the latest new releases.
They work for consulting firms, accountants, lawyers, even law enforcement. Any job that can improved by using data better might hire a quantitative analyst… And that's almost every job.
How to be a Quantitative Analyst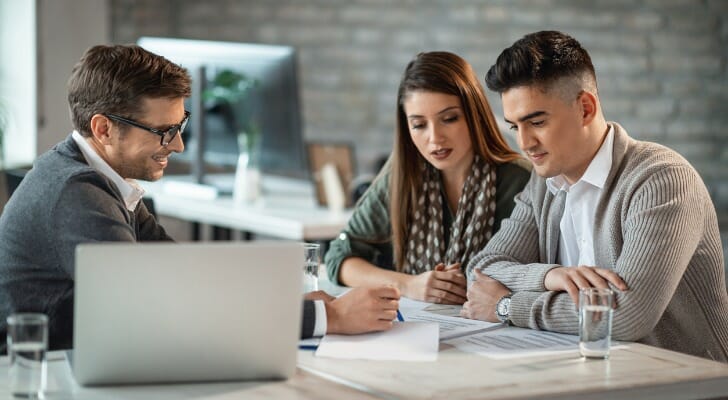 Quants need to be exceptionally skilled with numbers. This means skill sets in mathematics, but specific demands vary. Wall Street firms increasingly demand very highly trained mathematicians, not just recruiting from MBA classes but also from Ph.D. classes in mathematics, hard sciences and statistics.
Other employers will typically be less demanding, but will still require that you know statistical modeling and financial analysis very well.
Computer skills are generally required as well. Some firms will expect you to have direct coding skill, with languages such as Python, Perl and C. Others will simply want someone who can work with data modeling software, but are prepared to build and operate large databases. You can't count on calling tech support in this job. If you don't know how to use a SQL server, it's time to learn.
Speaking of learning, a quantitative analyst position almost always requires a secondary degree. While some firms will hire highly qualified candidates with a bachelor's background, most will want at least some form of master's degree, MBA or accounting degree. The simple fact is that this is a job whose chief credential is "be the smartest person in the room."
So, if you want to do it, be prepared to convince everyone that it's you.
The Bottom Line
A quantitative analyst is a professional who helps companies develop data-based solutions. The most high profile workers in this field tend to work as investors or for banks, but quantitative analysts work in most fields.
Tips for Investing
Many financial advisors utilize some form of quantitative analysis to optimize the performance of their clients' portfolios. Finding the right financial advisor who fits your needs doesn't have to be hard. SmartAsset's free tool matches you with financial advisors in your area in five minutes. If you're ready to be matched with local advisors who will help you achieve your financial goals, get started now.
Want to know what quants do at investment banks? The best step is to learn about technical analysis. This investing strategy is based on using data to figure out how various securities will likely move in the future.
Photo credit: ©iStock.com/anyaberkut ©iStock.com/MicroStockHub, ©iStock.com/Drazen Zigic