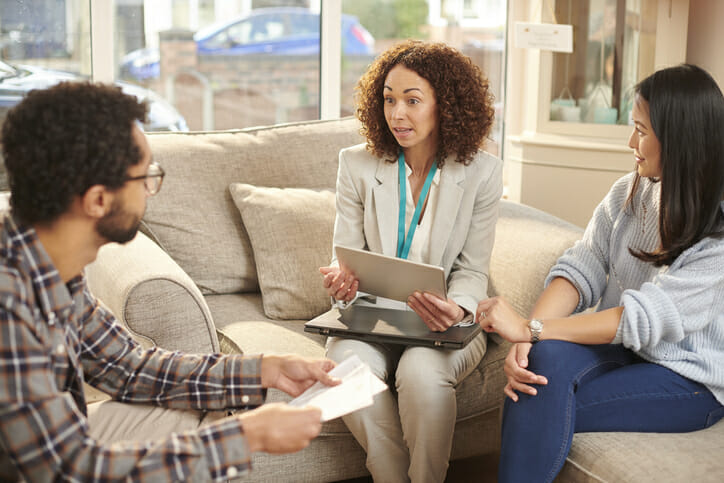 Working as a financial advisor does not require a college degree, although most people working as financial advisors do have four-year degrees. And in order to legally perform some parts of the job, such as selling insurance and securities to clients, advisors must meet testing and licensing standards that ordinarily call for sizable amounts of more or less formal education. However, the title of financial advisor lacks legal status similar to professional designations such as attorney or physician that do require a diploma, so it's entirely possible to be a non-degreed financial advisor.
To find a financial advisor in your area, try using SmartAsset's free matching tool.
Financial Advisor Degrees

Since there's no regulatory definition of the term, a financial advisor can be anyone who helps people manage their money. Many are members of other professions, such as accountants who assist with taxes or attorneys who specialize in estate planning and setting up trusts. More typical is someone with a background working for a bank or insurance company who also has a degree in a related field such as business, finance or economics.
Some specific certifications, such as Certified Financial Planner, do call for a bachelor's degree from an accredited university. However, many people working as financial advisors entered the field in a sales capacity selling insurance or securities. And it is not unusual to find an insurance agent or stock broker who does not have a four-year college degree of any kind.
However, in order to sell insurance, annuities, stocks, bonds or other investments and financial products, advisors do have to be licensed. That generally involves a significant amount of education and study, including continuing education, as well as passing examinations and maintaining good business practices.
Securities License Requirements
Securities licensing is overseen by the Financial Industry Regulatory Authority (FINRA). Among FINRA's many duties, which include setting rules for securities transactions to prevent fraud and self-dealing, investigating transgressions and punishing rule-breakers, are administering a wide range of securities-related licensing programs.
For example, anyone who sells stocks, bonds and most other securities including options has to have FINRA's Series 7 license. There are multiple exams for this license, covering industry regulations, risks and other characteristics of different types of investments and procedures for communicating with clients among other topics. While there is no specific educational requirement, acquiring the knowledge to pass the tests is likely to involve some hundreds of hours of study.
Financial Advisor Duties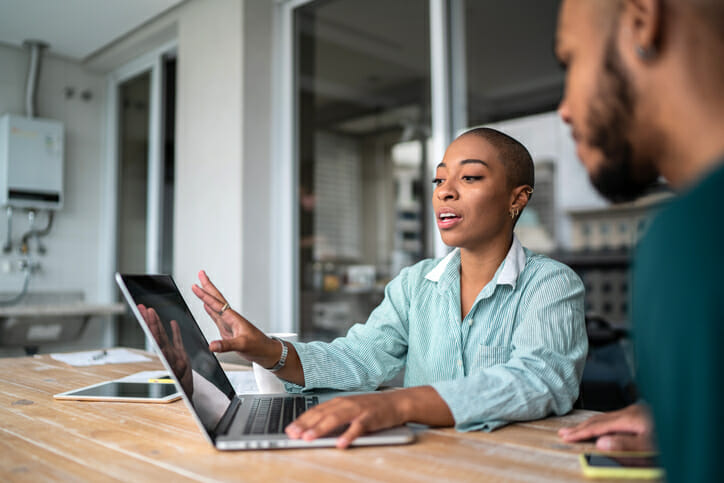 Financial advisors perform many services other than selling investment products. These may range from budgeting to creating long-term financial strategies, planning for retirement to funding education and allocating assets to rebalancing investment portfolios. They may also assist in estate planning, making philanthropic gifts, tax planning and business succession.
Advisors often work with a number of other financial professionals, many of whom will have four-year degrees, to accomplish these tasks. For example, only an attorney can draw up trusts used in estate planning. Someone who's completed the rigorous requirements to be licensed as a Certified Public Accountant is ordinarily used to prepare tax returns and provide tax advice.
No-Degree Financial Advisor Careers
One way to become a financial advisor without a degree is to get a job at an insurance company, bank, brokerage or investment company selling financial and investment products or providing clerical support. Depending on the employer, these jobs do not always require a college diploma.
Working as an insurance agent or broker exposes a future advisor to the world of providing financial guidance and equips them with essential skills through on-the-job training. For certain positions such as sales, future advisors will also need to acquire the necessary licenses. Many firms will assist employees in acquiring additional certifications relating to working as a financial advisor. After sufficient experience working for a financial institution in sales or back-office support, an employee may be able to transition into a job that is more specifically about providing financial advice.
Alternatively, someone can start their own financial advice business and work as a self-employed advisor with or without any prior experience in the field. A financial coach, for instance, primarily helps educate clients about personal financial matters rather than making specific investment recommendations and may not require any licensing. According to the Bureau of Labor Statistics, about 20% or one in five of the 275,000 people working as personal financial advisors were self-employed.
Bottom Line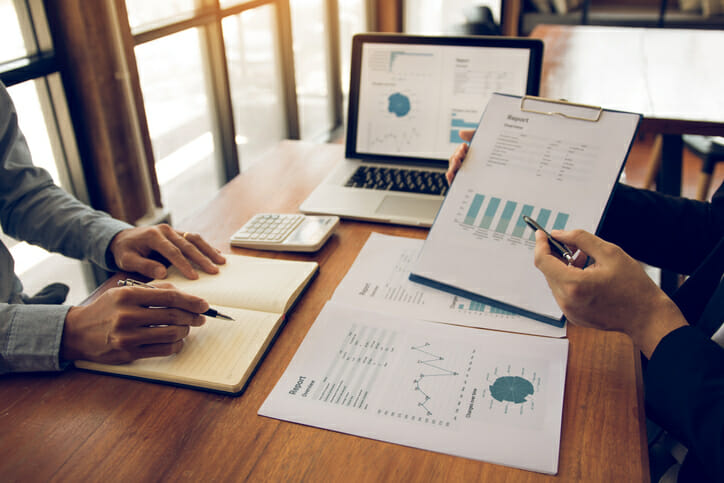 While most financial advisors do have four-year degrees, it's possible to work as a financial advisor without having a diploma. It is generally necessary, however, to meet federal licensing requirements, which often involve significant amounts of less formal study in order to pass required exams. Getting a job at a bank, insurance company, brokerage or investment company is one way to acquire the skills necessary to do the work. Employers will also often assist people in getting additional licenses and certifications.
Tips for Getting Financial Help
Finding a qualified financial advisor doesn't have to be hard. SmartAsset's free tool matches you with up to three financial advisors who serve your area, and you can interview your advisor matches at no cost to decide which one is right for you. If you're ready to find an advisor who can help you achieve your financial goals, get started now.
Robo-advisors provide investment and financial counsel and services at lower cost and with greater flexibility than human financial advisors. These offerings employ computer software to varying degrees as a full or partial substitute for human judgment. There are a number of robo-advisors on the market catering to investors looking for different levels of service.
Photo credit: ©iStock.com/sturti, ©iStock.com/FG Trade, ©iStock.com/wutwhanfoto