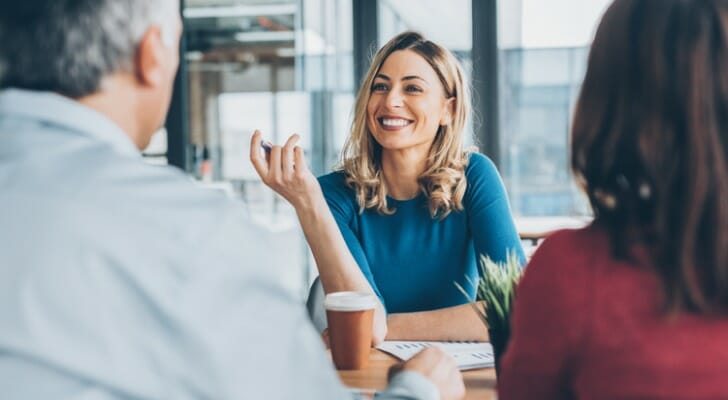 If you're overwhelmed by retirement planning, it's wise to partner with an expert who puts your interests first. Working with a financial professional like a Certified Plan Fiduciary Advisor (CPFA) can help you to find resources you'll need when planning for your golden years. Let's break down how CPFAs can support you through the retirement planning process.
A financial advisor can help you put a financial plan together for your retirement needs and goals.
What Is a Certified Plan Fiduciary Advisor?
A Certified Plan Fiduciary Advisor (CPFA) is a financial professional that demonstrates expertise and experience working with retirement plans. During the CPFA certification, candidates spend around two months learning about fiduciary services for retirement plans.
CPFAs can help their clients objectively review their financial status, identify potential concerns, and recommend the appropriate solutions for addressing these retirement matters.
CPFA Qualifications
The National Association of Plan Advisors (NAPA) is an organization designed for retirement plan advisors. This organization oversees all coursework and exams required to become a CPFA.
To achieve a CPFA certification, candidates must pass the NAPA CPFA examination. Unlike other certifications, there are no experience or education requirements. However, for candidates with little to no experience, it's recommended that they take NAPA's 401(k) Practice Builder. But, essentially, all candidates must simply take the course modules, study, and then pass their 70-question exam. The exam fee is $390 for NAPA and non-NAPA members. The online modules are $1,025 for non-NAPA members and $775 for NAPA members.
The CPFA exam covers an array of topics including fiduciary roles and responsibilities, fiduciary oversight, plan investment management, and plan management. All exams are conducted at Prometric Testing Centers around the U.S. These exams ensure that the candidates can retain the information the modules provide and can apply it to situations their clients may face.
CPFA Continuing Education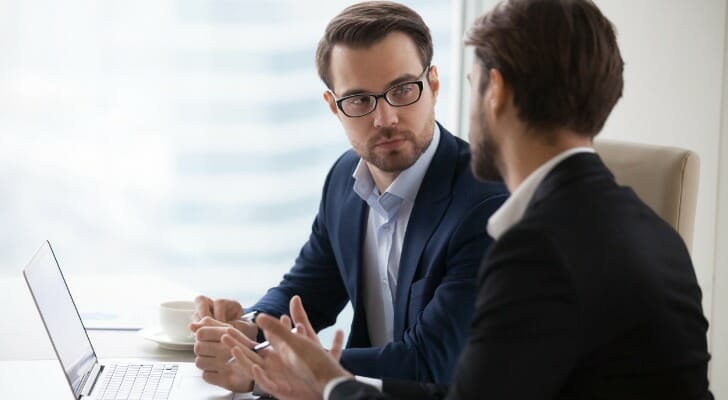 After a candidate passes the CPFA exam, they will receive their CPFA designation. But, to maintain the designation, all CPFAs must complete the continuing education requirements. To keep their designation they must earn 10 credits every year. Those credits cost $610 annually, but can cost as little as $72 if a NAPA firm partner pays for them.
Of the 10 credits that the NAPA requires, one must be on ethics and professional topics. This requirement ensures that the CPFA is current on their knowledge of retirement plans.
Do You Need A CPFA?
Many people struggle to plan for their retirement. There are so many different questions and concerns that arise when you begin planning for your future. That's why it's nice to have the expertise of a CPFA professional on your side who can help guide you when planning and making financial decisions.
In 2015, President Barack Obama's administration passed a rule through the Department of Labor holding that investment advisors have what is called a "fiduciary duty" to their clients. Fiduciary duty requires professionals to serve the best interests of your client above all else.
Jobs adhering to this standard typically require a high degree of specified knowledge. The average person usually can't understand or refute advice given by such professionals. Those professionals could inflict great harm on their clients by acting in their own interests.
These criteria broadly establish the two most common elements of a fiduciary duty: the duty of care and the duty of loyalty. Though the Trump administration dropped the law, fiduciary duty remains an important standard for many investment professionals. If you value your retirement funds over a firm or institution's profits, a CPFA or other fiduciary professional may be helpful for you and your portfolio.
How to Find a CPFA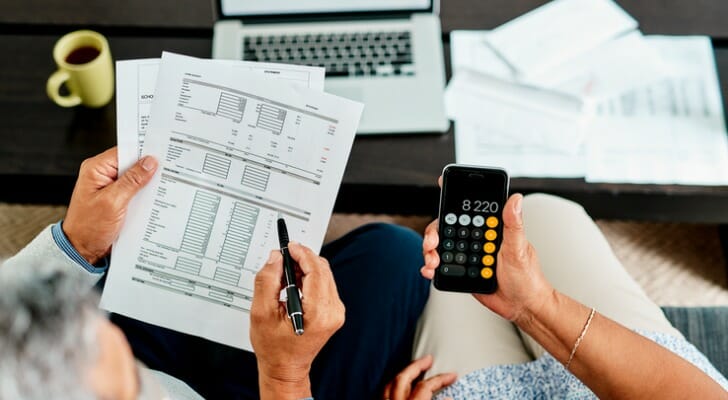 Just like when searching for any professional, you need to conduct proper research and determine what you want out of the relationship. For example, you wouldn't just go to any doctor if you were having foot pain. You would want to see a reputable podiatrist. You may reach out to your friends and family for referrals and maybe even speak to a few doctors before making an appointment if their time allows.
Choosing the right financial advisor is just as important. Before you begin searching for a financial advisor, you should determine what areas of your finances you may need to most help with. Then, you can start looking for CPFAs who have the expertise and knowledge to match your financial needs.
Bottom Line

When searching for the right financial advisor it's important to know that the person you choose to work with has the skills to help you. You want to ensure that they have the experience and expertise to help you address your financial matters. Knowing that they're working for you and not some firm's profit margin helps, too.
Financial advisors who carry the CPFA designation often have extensive knowledge on retirement plans. So, if you need a financial advisor to help with retirement planning efforts, partnering with a CPFA may be worth considering.
Retirement Planning Tips

If you're unsure of your needs going into retirement, you may want to consult a financial advisor. Finding a retirement advisor that fits your needs doesn't have to be hard. SmartAsset's free tool matches you with up to three financial advisors who serve your area, and you can interview your advisor matches at no cost to decide which one is right for you. If you're ready to find an advisor who can help you achieve your financial goals, get started now.
SmartAsset's retirement calculator can help you estimate how much money you'll have by the time you're ready to retire.
Photo credit: ©iStock.com/filadendron, ©iStock.com/fizkes, ©iStock.com/katleho Seisa