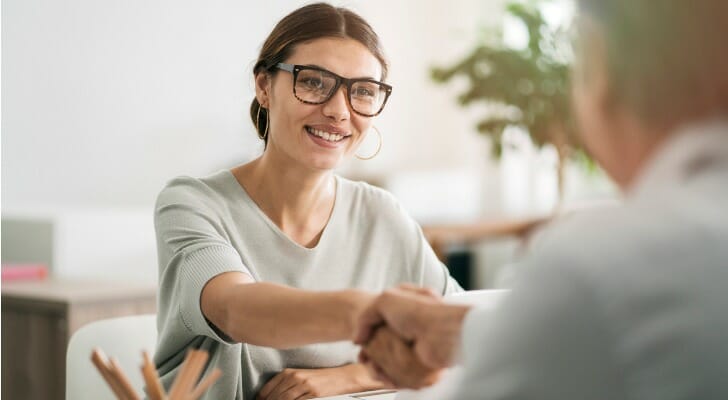 Financial advisor is not a specific term that applies to a single job or role. Indeed, you'll hear financial professionals filling a number of different roles and performing a number of different tasks described as financial advisors. Generally speaking, a financial advisor provides financial advice and guidance to clients tailored to their situation and goals. This can range from building an investment portfolio to retirement planning. If working with a financial advisor is something that appeals to you, make sure you know what financial advisors do and how they can help you.
What Is a Financial Advisor?
A financial advisor is a financial professional who helps clients with topics related to their personal finances. While financial advisors are generally thought of in terms of working for individuals, many financial advisors also provide services to institutional clients like pension plans, charitable organizations, municipal governments and corporations. For the purpose of this article, though, we will focus on what financial advisors do for individuals.
Financial advisors all help clients with money issues, but the exact services they provide will depend on their specialty and training. Broadly speaking, financial advisory services can be broken down into two buckets: financial planning and asset management. Some advisors do only one of these while others do both.
What Financial Advisors Do: Financial Planning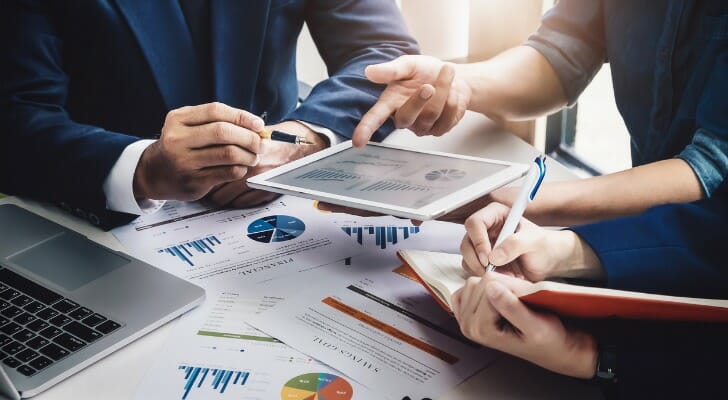 One service that many financial advisor provide is financial planning. Financial planning generally refers to the non-investing aspects of wealth planning.
This can mean a lot of things, but some of the services you can expect include:
Tax planning, to help you minimize your tax payments and possibly to actually file your taxes
Estate planning, to make sure your estate is in good shape for your family when you die
Retirement planning, to ensure you've saved enough to retire comfortably when you're ready
Philanthropic planning, to help you give back and get all the tax credits you've earned
Insurance planning, to make sure you're adequately covered and get the best option for your situation
Budgeting, to make sure you know what you should be spending and saving each month
What Financial Advisors Do: Asset Management
Asset management, on the other hand, is when financial advisors help you with actual investments and manage how your money is working for you.
There are two basic types of asset management: discretionary and non-discretionary. Discretionary asset management means that your financial advisor has complete control over your money and will make investment decisions for you. Non-discretionary asset management means your advisor has to get your approval before making any trade or investment decisions.
Each advisor who does asset management will also have a unique investing style. Some will focus on mutual fund investments and index investing. Others will be all about bonds. Some will make stock picks, while others will be all about treasuries. If you are choosing an asset manager, make sure you know their style and are comfortable that it will help you achieve your goals.
Types of Financial Advisors
There are a number of more specific financial professionals you'll find under the financial advisor umbrella. These include:
Registered Investment Advisor (RIA): RIAs are registered with a state or federal agency to give investment advice. They can help with buying and selling securities and other investment practices. RIAs are bound by fiduciary duty.
Financial planner: Financial planners are a more general advisor who helps with the creation of a holistic plan for your finances. They can help with areas like retirement planning, education funding and budgeting.
Wealth manager: Wealth managers tend to be for those with more assets, especially high-net-worth individuals. These professionals help with areas like risk management, capital gains and estate planning.
How to Choose a Financial Advisor
Working with a financial advisor can be beneficial to people in many different financial situations. As we covered above, financial advisors can help you with a wide range of tasks, from strategically investing your assets to creating a financial plan to keep you on track to achieve your long-term goals.
Once you've decided you want to work with one, you have to find a financial advisor who meets your needs. This is sometimes easier said than done. Consider using your network to get suggestions. Your family and friends may have an advisor they recommend, or a firm they trust. If you're already a client of a major bank, you could consider using that bank's advisory arm. SmartAsset can also help with our free financial advisor matching service.
As you evaluate your options, it's important to do your research and ask questions. Make sure you know what services your advisor offers and understand how he or she makes money, which we discuss below.
How Financial Advisors Make Money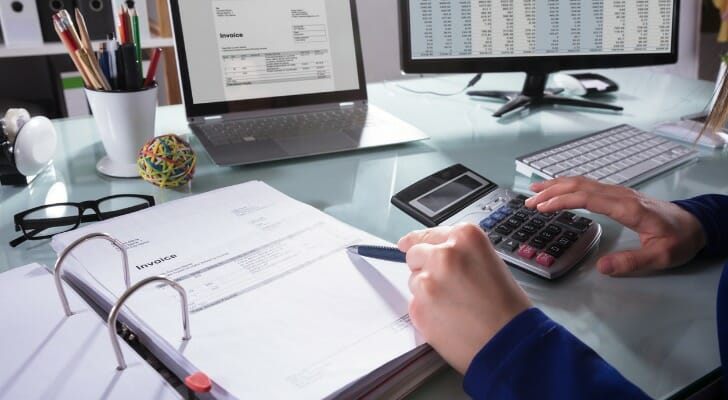 There are two types of fee structures that financial advisors generally use. Fee-only financial advisors exclusively make money through the fees they charge for financial advisory services. Advisors most commonly charge a fee based on a percentage of assets under management. Other common types of fees include fixed fees, where you pay a single predetermined fee for the services you are using, and hourly fees, where you're charged based on the time your advisor spends on your account.
Fee-based advisors make those types of fees in addition to earning money through other sources like commissions or brokerage fees. In addition to acting as a financial advisor, these advisors may also act as insurance brokers or broker-dealers. This arrangement can present potential conflicts of interest. If you're concerned about this, you may be better off working with a fee-only advisor.
The Bottom Line
A financial advisor is a professional who helps individuals and institutions manage their money and other financial concerns. Financial advisors may provide financial planning, asset management or some combination of the two. Two types of fee structures exist: fee-based and fee-only. Because financial advisor is generally a catch-all term rather than a specific one, make sure you know exactly what services a financial advisor does and does not offer before you sign up to work with one.
Tips for Finding a Financial Advisor
SmartAsset can help you find the right financial advisor for you with our free financial advisor matching service. You answer a few questions and we match you with up to three advisors in your area, all free of disclosures and fully vetted. Then, you talk to each advisor and make a decision about how to move forward.
When you talk to the advisors, make sure you have a solid list of questions ready to ask them. This can help you ensure make the right decision and are fully aware of your advisor's fees and any conflicts of interest.
Photo Credit: © iStock/AndreyPopov, © iStock/Jirapong Manustrong, © iStock/seb_ra