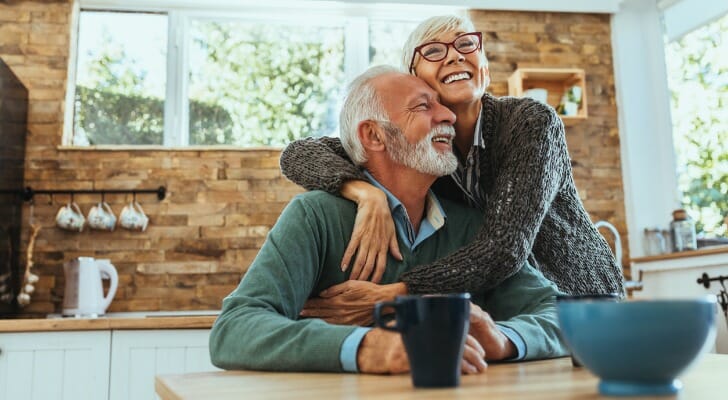 Saving for your golden years may not seem like a priority compared to daily expenses, debt repayment and short-term savings goals. Yet the sooner you start, the better you can leverage compounding interest and the more your money will grow. Getting an early start on retirement planning also provides some flexibility if you decide to tweak your strategy. But you don't have to plan your retirement all on your own. A retirement advisor can help you build a plan to save for retirement and make your income last. To find a financial advisor who serves your area, consider using SmartAsset's free matching tool.
What Is a Retirement Advisor?
A retirement advisor is a financial professional whose services center on helping clients save and prepare for their future retirement. Some areas they typically focus on include investment management in your retirement accounts, retirement income planning, insurance planning, tax management and more.
Retirement advisors can carry any number of financial designations. These various titles describe the training and expertise an advisor has, as well as the types of services they offer. They also usually involve the advisor enrolling in specialized education courses and completing one or more exams. Here's a breakdown of some retirement advisor certifications you might come across:
Retirement advisors can operate independently, or work for an advisory firm or bank. One is not necessarily better than the other. The type of retirement advisor you choose largely depends on the help you need and the type of relationship you're looking for.
What Do Retirement Advisors Do?
In a nutshell, a retirement advisor helps you set financial retirement goals and develop a plan to reach them. They can also help prioritize, qualify and quantify your retirement objectives. Additionally, your advisor can act as the person who keeps your focused and motivated as you approach retirement age.
The services that a retirement advisor can offer you will depend largely on their professional certifications and experience. But generally, a retirement advisor should do most or all of the following:
Once you choose a retirement advisor to work with, you'll speak with them extensively about what your current financial situation looks like, as well as what your goals are for the future. Only then will you and your advisor decide which of the above services is necessary for you.
Pros and Cons of Working With a Retirement Advisor
Perhaps most obviously, a retirement advisor has specialized retirement knowledge that you likely do not. They can look at your plan objectively, and help you figure out what is working and what may need improvement. Your advisor can also help you stay level-headed when the market experiences volatility, preventing you from buying or selling at the wrong time out of fear or anxiety.
An advisor also stays on top of tax laws and policy changes that could affect your retirement plans. That's important for avoiding potentially costly mistakes. For instance, if you're planning to make an early IRA withdrawal to pay for your child's college education costs or buy a first home, you'd want to know beforehand whether you'll need to pay a penalty or income tax on the withdrawal. And of course, you'd want to calculate how withdrawing money early might impact your long-term savings plan. Those are questions a retirement advisor can answer.
Perhaps the most obvious downside to a retirement advisor is the fees you pay for their services. In almost all cases, retirement advisors will charge you some combination of fixed fees, hourly fees and percentage-based fees. On top of that, you'll have to cover any investment fees you encounter. The good news is that it's possible to find advisors with reasonable fees. The bigger drawback to consider are the consequences of choosing an advisor that doesn't fit your needs.
Let's say you're looking to drill down on your asset allocation and fine-tune your investment strategy beyond just stocks and bonds. If your advisor isn't well-versed in alternative types of investments, they may unintentionally offer advice that doesn't suit your purposes. In some cases, advisors might even push products that are not necessarily right for you because it benefits them to sell that product. That's why it's critical to research and vet an advisor before working with them.
How to Choose a Retirement Advisor
If you feel ready to hire a retirement advisor, there are several things to keep in mind as you look for candidates. Specifically, you'll want to consider:
Finally, consider the type of clients an advisor typically works with. People in their 20s who have yet to start a family likely have very different retirement planning needs from someone who's in their 50s. Ideally, your advisor will have experience working with clients with similar financial backgrounds and aspirations to your own.
Bottom Line
Between taxes, regulations, a fickle investment environment and varying savings strategies, there are many elements involved in retirement planning. And while you don't have to hire a financial advisor, enlisting a retirement advisor can help you build a more secure financial future. They can also help you make more objective decisions. Just remember to take your time when choosing an advisor. Do your research and due diligence to make sure you choose the advisor that's truly a good match.
Tips for Working With Your Retirement Advisor
Photo credit: ©iStock.com/bernardbodo, ©iStock.com/monkeybusinessimages, ©iStock.com/marchmeena29