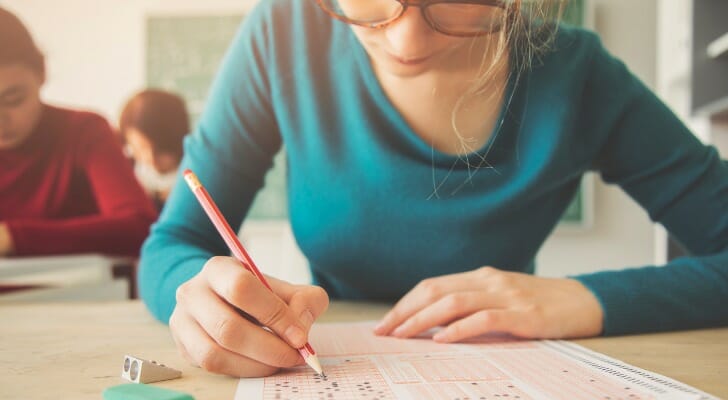 A chartered financial analyst (CFA) is someone who holds a professional designation from the CFA Institute, an international association of financial professionals. CFAs primarily review individual investments, market trends and other factors to help individuals shape their portfolios and achieve a target asset allocation. Many financial advisors and wealth managers are CFAs. Earning a CFA certification means passing the CFA exam. If you're interested in becoming a CFA, or you're planning on working with one and want to know what kind of education and training they undergo, here's what to know.
Financial professionals also seek out advice. SmartAsset's free tool matches you with up to three financial advisors who serve your area.
What Is the CFA Exam?
The CFA exam is actually not just one test, but three, designated Levels I, II and III. The tests, which only come in English, are offered multiple times in 2022 and 2023. The Level I exam can be taken in November 2022, and February and May in 2023. Level II is available in November 2022 and May 2023. And Level III is available in February 2023. Future CFAs must pass each stage of the exam, in order, to achieve the certification.
You'll need a valid passport to register for the exam, along with meeting at least one of these requirements:
Hold a bachelor's degree or equivalent
Be in the final year of your bachelor's degree program at the time of registration
Have four years of professional work experience
Have a combination of work and college experience totaling at least four years (cannot be part-time)
CFA Exam: Levels I, II & III
In terms of content and structure, Level I of the exam covers 10 topics. They fall into four general categories:
Ethical and professional standards
Investment tools (quantitative methods, economics, financial reporting and analysis)
Asset classes (equity investments, fixed income, derivatives, alternative investments)
Portfolio management and analysis (corporate finance, portfolio management)
The exam is conducted in two sessions of two hours and 15 minutes each. Both sessions combined, the Level I exam features a total of 180 multiple choice questions (four hours and 30 minutes). The CFA Institute recommends that exam-takers allot themselves 90 seconds to answer each question. All exam questions are multiple choice.
Level II includes sets of vignettes with 88 accompanying multiple-choice questions. The exam is divided into two sessions of two hours and 12 minutes each (four hours and 24 minutes combined). Exam questions cover:
Ethical and professional standards
Quantitative methods
Economics
Financial statement analysis
Corporate issuers
Equity investments
Derivatives
Alternative investments
Portfolio management and wealth planning
Level III of the exam is made up of vignettes with multiple choice questions and essay responses. The exam is split into two equal sessions of two hours and 12 minutes each (four hours and 24 minutes combined). The topics are the same as Level II.
How Difficult Is the CFA Exam?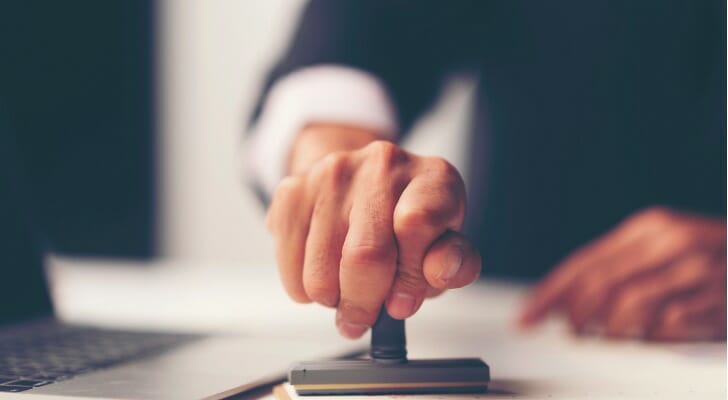 The CFA exam is distinctly tougher than the typical standardized tests you might have taken to get into college. According to the CFA Institute, the average 10 year pass rates for students are as follows:
Level I – 42%
Level II – 45%
Level III – 54%
"This is a graduate level program and requires substantial, consistent effort over time," says Cynthia Meyer, a CFA and financial planner at Financial Finesse, a financial wellness company. "Passing each level requires mastering a comprehensive body of knowledge."
The CFA Institute doesn't release the minimum passing score for each level, but based on these numbers, it's obvious that taking the exam isn't easy. Attaining a passing grade requires hours of study and preparation.
What Does the CFA Exam Cost?
You'll pay multiple fees to take the CFA exam. For 2023, the one-time enrollment fee is $350. The standard registration fee for each level of the exam is $1,200. There is an early bird discount that drops the fee down to $900.
The total cost of taking each level of the CFA exam can start at $3,050 with early registration and $3,950 with standard registration. The CFA Institute offers several scholarship programs for eligible exam-takers to help with the cost.
You should note that a $250 rescheduling fee applies if you decide to reschedule within the exam window.
Preparing for the CFA Exam
In terms of how much time you need to put in to get ready for the CFA exam, Meyer recommends a minimum of 300 hours. Assuming you study three hours per day, seven days a week, you'd need to give yourself a good three months and change to prepare. Meyer says she studied two hours a day, five days a week, beginning in the fall, to prepare for a June test date. The last two months prior to taking the exam, she increased her study time to include half-day practice exams.
The CFA Institute offers online materials to help students prepare, along with a directory of exam prep service providers. Meyer says taking review classes can be well worth the cost to potentially increase your chances of passing the exam on the first try and avoiding expensive retakes. Be prepared for the extra cost of getting professional tutoring and instructional help.
"Unless you've been working as an analyst for a long time, or just finished your Master's in Finance, you'll need to budget another $600 to $1,500 per test level for prep classes and materials," Meyer says.
If you can't afford to take CFA exam prep classes, you can also purchase review books that guide you through the types of concepts the exam covers. Some also offer practice problems and tests to give you another level of preparation for what to expect on exam day. This can be a cost-effective way to get ready for the exam, but it requires a certain amount of discipline to make sure you're studying thoroughly.
Bottom Line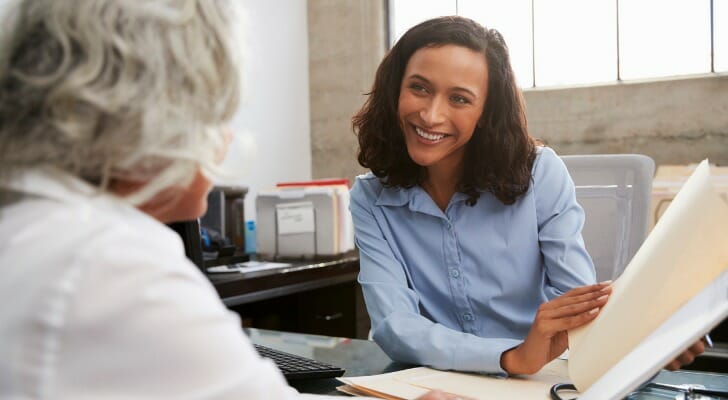 Earning a CFA certification can help to demonstrate to prospective employers or clients that you have specialized knowledge and expertise in investment analysis. Getting your CFA requires taking a three-part test. The test it's not easy, and it's important to consider how much time you can commit to studying and preparing before registering. Also, think about whether being a CFA speaks to the type of work you actually want to do. You may find that another designation, such as the certified financial planner (CFP) designation, might be more appropriate for your professional goals.
What to Consider When Choosing an Advisor
SmartAsset's free tool matches you with up to three financial advisors who serve your area, and you can interview your advisor matches at no cost to decide which one is right for you. If you're ready to find an advisor who can help you achieve your financial goals, get started now.
Understanding the alphabet soup of letters that follow a financial professional's name can sometimes be confusing. Learning the different financial certifications and what they mean can help you decide which type of financial advisor best suits your needs.
In evaluating financial advisors, take time to ask yourself what you need help with the most. For example, that may be saving for retirement, developing an investing strategy for a second home or creating a comprehensive wealth management plan. Knowing what you need from an advisor can make it easier to narrow down the field to one that fits your objectives.
Photo credit: ©iStock.com/seb_ra, ©iStock.com/greenleaf123, ©iStock.com/monkeybusinessimages