The coronavirus pandemic has hammered the U.S. economy and Americans' incomes. The National Bureau of Economic Research (NBER) said on June 8 that in February 2020 the economy fell into recession, ending 128 months of growth – the longest growth period since 1854. The announcement was not altogether a surprise. Here's why and a look at how economists typically think about recessions.
What Is a Recession?
As we wrote in our article exploring the subject of recessions and depressions, "[R]ecessions occur when economies suffer sustained losses." Generally speaking, there are three broad elements to consider when economists ask the question of whether an economy has entered a recession:
First, is the downturn significant or severe? A fairly small uptick in the unemployment numbers will not give rise to a recession on its own.
Second, does this downturn extend beyond the stock market? Wall Street is not Main Street, and stock prices reflect just one aspect of the economy – not the economy as a whole.
Third, what are the prospects that the negative economic conditions persist? A momentary crisis will not, generally, be considered a recession.
The St. Louis Federal Reserve's View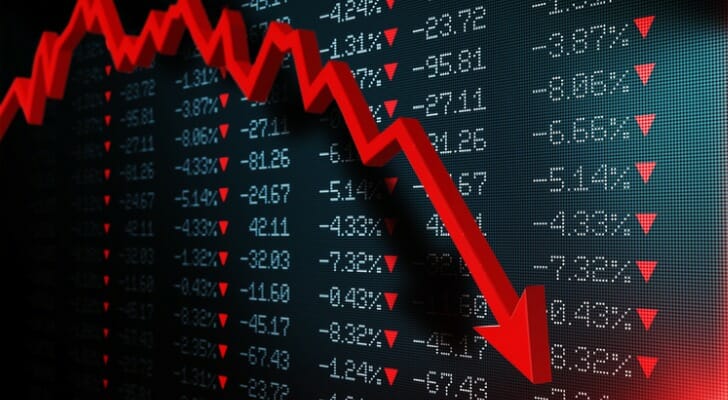 The St. Louis Fed defines recession in terms of the business cycle:
"Periods of economic growth are characterized as expansions, whereas times of economic contraction are considered recessions. Expansions begin when the economy has reached a trough (low point) in economic activity, and they end when the economy has arrived at a peak (high point). Recessions, on the other hand, occur when economic growth declines from a peak to a trough."
Based on these factors, economists generally have two working definitions for what constitutes a recession.
The first, or classic, definition holds that an economy is in recession when its inflation-adjusted gross domestic product (GDP) declines for two consecutive quarters. This is a backwards-looking metric, meaning that an economy will be in a recession for at least six months before the data makes that apparent. This is also the most commonly cited definition because of its clarity. Journalists and policymakers like to use the two-quarters rule because it's easy to understand and communicate.
The second definition is widely adhered to, though somewhat ambiguous. It comes from the National Bureau of Economic Research, which states:
"A recession is a significant decline in economic activity spread across the economy, lasting more than a few months, normally visible in real GDP, real income, employment, industrial production, and wholesale-retail sales."
Economists can also apply this measure more contemporaneously than the classic measure, which can only identify a recession six months after the fact.
Does the Ongoing Crisis Count as a Recession?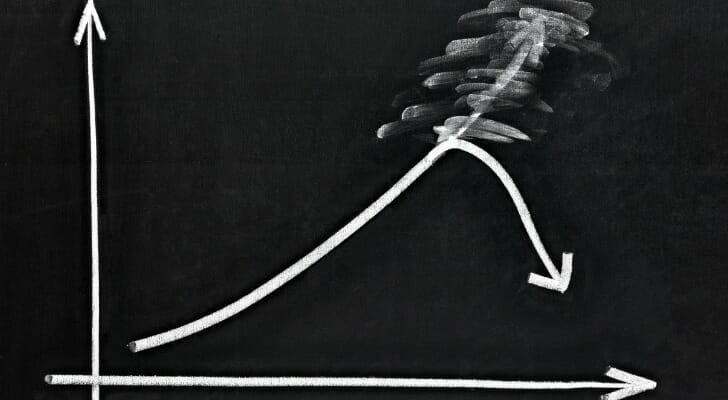 The short answer – according to the NBER – is yes. Economists often wait to declare recession until the economy has declined for two consecutive quarters.
But the current downturn is unprecedented. By early May, more than 30 million claims for unemployment benefits had been filed. Most economists agree that this number significantly under-represents the scope of the crisis. Income, which had remained stable in the 10 years since the Great Recession, is likely to take a considerable hit as unemployed workers scramble for jobs.
In April, private employers slashed 20.2 million jobs, according to the ADP National Employment Report. The unemployment rate jumped to 4.4% in March from 3.6% in January. Cowen & Co. said that by the end of March more than 190,000 retail stores, including Neiman Marcus and J.C. Penney, had temporarily closed, accounting for nearly 50% of the U.S. retail square footage. The nation's gross domestic product is estimated to have declined by 4.8% in the first three months of the year; before the pandemic, it was expected to grow by at least 2%. Businesses, small and large alike, teeter on the edge of bankruptcy or have already filed for protection from their creditors.
The Bottom Line
A recession is defined as either two consecutive months of falling GDP or – as is the case with the 2020 recession – a severe decline across several economic indicators. The NBER's model focuses on employment more than any other factor.
Tips for Investing in a Recession
Now, more than ever, it's essential to have a plan for managing your money. That means getting expert, personalized advice on your finances from a financial advisor. Finding the right financial advisor who fits your needs doesn't have to be hard. SmartAsset's free tool matches you with financial advisors in your area in five minutes. If you're ready to be connected with local advisors who will help you achieve your financial goals, get started now.
A recession does not have to mean the end of your financial life. But it does require a strategy to safeguard your money and protect your financial future. Learn more about how to build that strategy in our guide to the navigating the 2020 recession.
Photo credit: ©iStock.com/pick-uppath, ©iStock.com/MicroStockHub, ©iStock.com/Paperkites