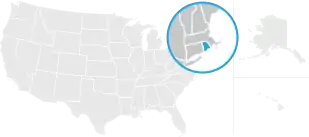 Overview of Rhode Island Taxes
Rhode Island has a progressive state income tax. Both the state income and sales taxes are near national averages. The average effective property tax rate in Rhode Island is the 10th-highest in the country, though. The state does tax Social Security benefits.
Enter your financial details to calculate your taxes
Household Income

Dismiss

Location

Dismiss
Advanced

401(k) Contribution

Dismiss

IRA Contribution

Dismiss

Dismiss

Number of State Personal Exemptions

Dismiss
Your Income Taxes Breakdown
Tax

Type

Marginal
Tax Rate
Effective
Tax Rate
2021
Taxes*
Federal

FICA

State
Local
Total Income Taxes
Income After Taxes

Retirement Contributions

Take-Home Pay
* These are the taxes owed for the 2021 - 2022 filing season.
Your 2021 Federal Income Tax Comparison
Your

marginal federal income tax rate

Your

effective federal income tax rate

Your federal income taxes
Total Estimated 2021 Tax Burden

Total Estimated Tax Burden

$

Percent of income to taxes =

%

$
About This Answer

Our income tax calculator calculates your federal, state and local taxes based on several key inputs: your household income, location, filing status and number of personal exemptions. Also, we separately calculate the federal income taxes you will owe in the 2020 - 2021 filing season based on the Trump Tax Plan.

How Income Taxes Are Calculated

First, we calculate your adjusted gross income (AGI) by taking your total household income and reducing it by certain items such as contributions to your 401(k).
Next, from AGI we subtract exemptions and deductions (either itemized or standard) to get your taxable income. Exemptions can be claimed for each taxpayer as well as dependents such as one's spouse or children.
Based on your filing status, your taxable income is then applied to the the tax brackets to calculate your federal income taxes owed for the year.
Your location will determine whether you owe local and / or state taxes.

...read more

Last Updated: January 1, 2021

When Do We Update? - We regularly check for any updates to the latest tax rates and regulations.

Customer Service - If you would like to leave any feedback, feel free to email info@smartasset.com.

...read more

Our Expert
Find a Savings or CD account that works for you
Taxes can really put a dent in your paycheck. But with a Savings or CD account, you can let your money work for you. Check out these deals below:
Share Your Feedback
How would you rate your experience using SmartAsset's financial advisor matching service so far?
What is the most important reason for that score? (optional)
Please limit your response to 150 characters or less.
Thank you for your answer! Your feedback is very important to us.
Taxes in Rhode Island
Rhode Island State Tax Quick Facts
Income tax: 3.75% - 5.99%
Sales tax: 7%
Property tax: 1.53% average effective rate
Gas tax: 34 cents per gallon of regular gasoline and diesel
Like most other states in the Northeast, Rhode Island has both a statewide income tax and sales tax. The income tax is progressive tax with rates ranging from 3.75% up to 5.99%. The highest marginal rate applies to taxpayers earning more than $150,550 for tax year 2021. Those rates are near the national average for state income taxes, and the same is true of the state's sales tax, which is 7%.
Property taxes in the Ocean State are a different story. The average homeowner here pays a little more than $4,300 per year in property taxes, one of the highest average annual property tax payments of any U.S. state.
A financial advisor in Rhode Island can help you understand how taxes fit into your overall financial goals. Financial advisors can also help with investing and financial planning - including retirement, homeownership, insurance and more - to make sure you are preparing for the future.
Rhode Island Income Taxes
The Rhode Island state income tax is based on three tax brackets, with lower income earners paying lower rates. The table below shows the income tax rates in Rhode Island for all filing statuses.
Income Tax Brackets
All Filers
Rhode Island Taxable Income
Rate
$0 - $66,200
3.75%
$66,200 - $150,550
4.75%
$150,550+
5.99%
Those rates do not apply to total (or gross) income but rather to Rhode Island taxable income, which is often substantially smaller because it incorporates adjustments and deductions. Rhode Island taxable income is calculated based off of federal adjusted gross income (AGI). Net modifications are subtracted (or added) to federal AGI to reach modified AGI.
Modifications, which can be found on Rhode Island Schedule M, consist of additions and subtractions. These are typically of income sources that that are not taxed on the federal level but are taxed in Rhode Island. Additions include income from state or local debt obligations for places outside of Rhode Island. Subtractions include debt from U.S. government obligations, contributions to 529 college savings plans (up to $1,000), exemptions of profits or gains for writers and artists and modifications for performance-based compensation under the Rhode Island Jobs Growth Act (which exempts up to 50% of bonuses).
Note that Social Security income cannot be subtracted. In fact, Rhode Island is one of six states that tax Social Security benefits at the same level as the federal government. You can look into online tax software to help you with filing taxes.
Rhode Island Deductions, Exemptions and Credits
Once you have calculated modified AGI, next subtract deductions and exemptions to arrive at taxable income. Itemized deductions are not allowed in Rhode Island, but the standard deduction in the state is $9,050 for single filers and married persons filing separately; $18,100 for joint filers and qualifying widowers; and $13,550 for heads of household. The personal exemption is equal to $4,250, which can be claimed for every dependent (including yourself and your spouse) listed on your federal tax return.
Note that the standard deduction and personal exemption are phased out for taxpayers with over $210,750 in modified AGI. The deduction and exemption decrease in steps until they reach $0 for taxpayers with a modified AGI of $234,750 or higher.
Taxpayers in Rhode Island can also claim the credit for child and dependent care expenses (equal to 25% of the respective federal credit), as well as the earned income credit (equal to 15% of the respective federal credit).
Rhode Island Sales Tax
The sales tax rate in Rhode Island is 7%. There are no local (city or county) sales taxes, so that rate is the same everywhere in the state. The tax applies to the sale, lease or rental of most goods and a number of services in the state.
Important exemptions to the tax include non-prepared food (i.e. groceries), clothing, prescription drugs and medical equipment such as wheelchairs and prosthetic devices. No sales tax is collected on these items.
On the other hand, some products and services face additional taxes. Hotel and motel rentals are subject to an additional 6% tax (for a total tax of 13%). Restaurants, bars and other eating or drinking establishments face an additional 1% tax. The state also collects excise taxes on a number of products, as described in the sections below.
Rhode Island Property Tax
Want to buy a beach house on Narragansett Bay or a condo in Providence? Keep in mind the Rhode Island property taxes you'll need to pay, which are among the highest in the U.S.
The statewide average effective property tax rate (property taxes as a percentage of home value) is 1.53%. This is the 10th-highest in the U.S. The average homeowner pays more than $4,300 per year in property taxes in Rhode Island. But for those still interested in buying a home or vacation property in Rhode Island, take a look at our mortgage rates guide for everything you need to know about getting a mortgage in the Ocean State.
Rhode Island Estate Tax
The estate tax in Rhode Island applies to gross estates of $1,648,611 or more for deaths occurring after Jan. 1, 2022. Estates above those exemptions are taxed at rates ranging from 0.8% to 16%.
Rhode Island Gas Tax
According to the American Petroleum Institute, the Ocean State has the 7th-highest tax on regular gas in the country. This excise tax totals 34 cents per gallon. The tax on diesel is also 34 cents per gallon, 9th-highest in the country.
Rhode Island Alcohol Tax
In 2013, Rhode Island repealed sales taxes on liquor and wine in order to keep prices in line with other states in the region. The sales tax still applies to beer, and excise taxes are still collected on all types of alcohol. The excise tax on liquor is $5.40 per gallon. The excise tax on wine is $1.40 per gallon. The tax on beer is 11 cents per gallon.
Rhode Island Cigarette Tax
Rhode Island's tax on cigarettes is the fourth-highest in the U.S. across all states and the District of Columbia. The tax is $4.25 per pack of 20, which is 21.25 cents per cigarette.
The official name of Rhode Island is: State of Rhode Island and Providence Plantations. That is the longest state name.
Rhode Island is the smallest state by area. Its land area is just 1,045 square miles.
Aquidneck Island is the largest of Rhode Island's more than 30 islands. It has a population of about 60,000.
Calculate Your Income Taxes in These Other States